A new display at the Evansdale Library features WVU President E. Gordon Gee's collection of bow ties.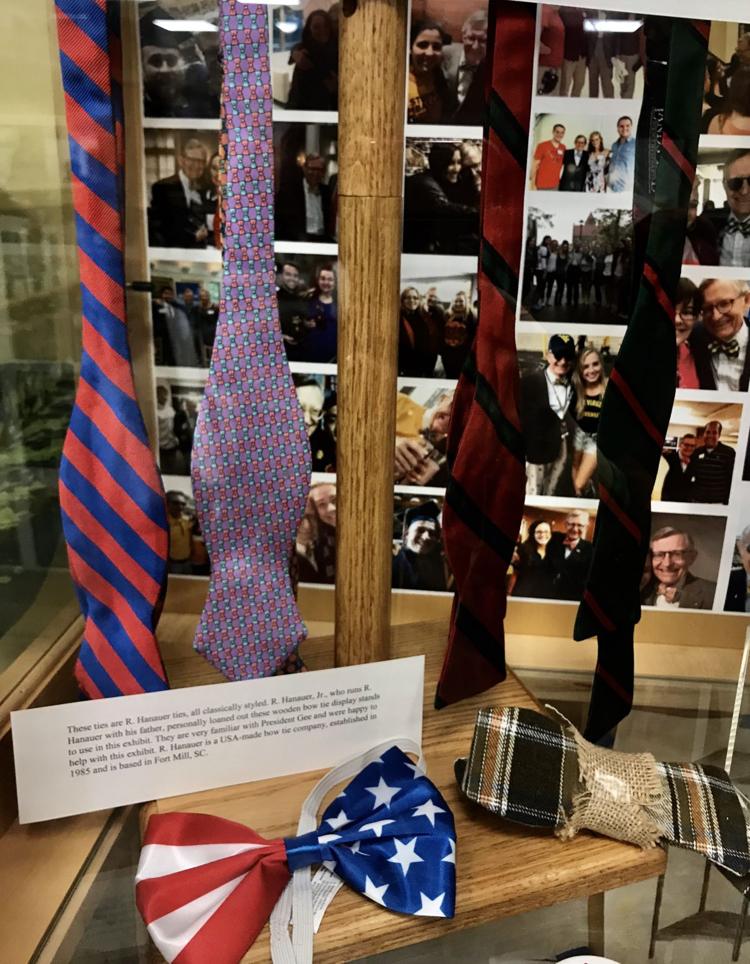 "It is a real obsession," Gee said about his collection, which is the first exhibit of the "Passion or Obsession?" display.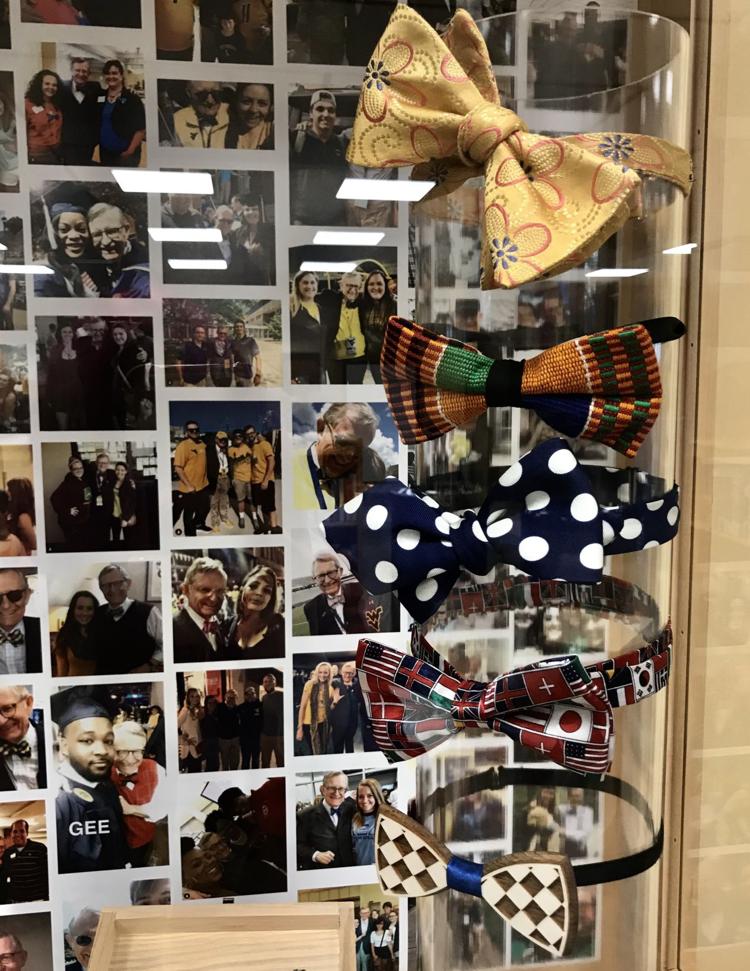 Gee's bow tie collection will be on display at the Evansdale library until Wednesday, May 15. The exhibit of bow ties ranges in all different colors, patterns and materials. Many from Gee's collection have wild stories, including a few that have met U.S. presidents and one that has even traveled into space.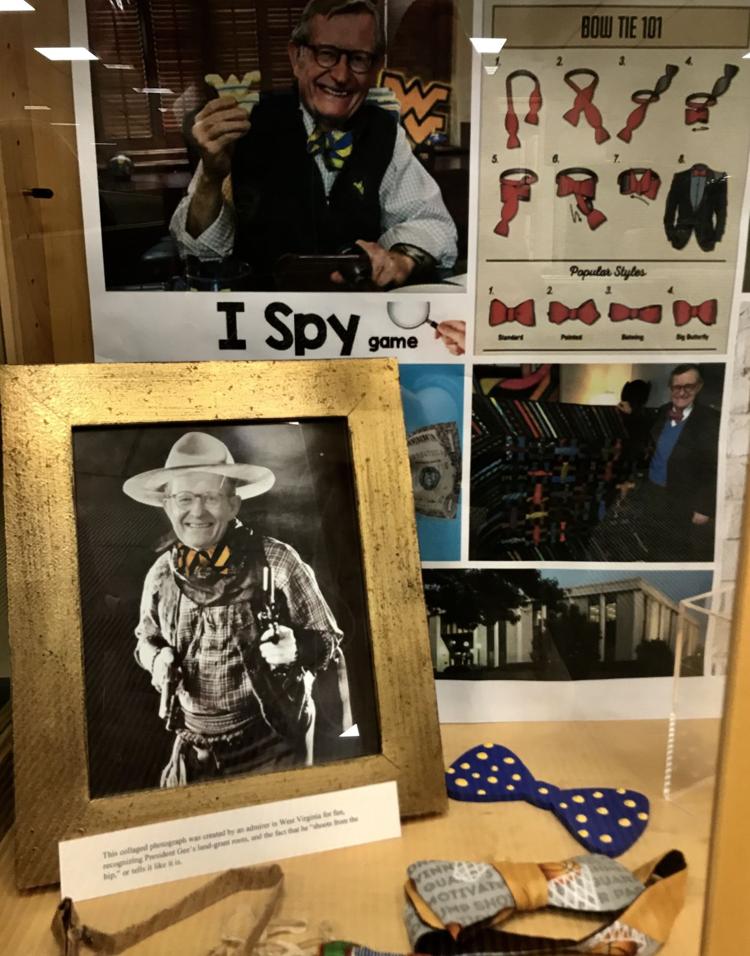 Some on display are purely decorative, while others are representative of Gee's life and interests. 
"This 4-H tie represents President Gee's extensive relationship and interest in the organization that is delivered by Cooperative Extension — a community of more than 100 public universities across the nation that provides experiences where young people learn by doing," reads a caption placed in one of the many cases on display. 
Along with his ties are photos of Gee with students and other random Gee-memorabilia, including a button that says "Bow ties R Sexy."
Gee is known for many quirks, two being his contagious personality and his colorful style. In the past, he has been featured in fashion publications including Bow Tie Aficionado and Ivy Style. 
He has been cultivating his collection since he was 16 years old. 
This exhibit showcases Gee's efforts of being a personable and fun president, traits that he is known for nationwide.
 "This exhibit initiates the start of a new series at Evansdale Library around community members' personal collections," according to the WVU libraries website.