The Mountaineer is, for all intents and purposes, the face of WVU.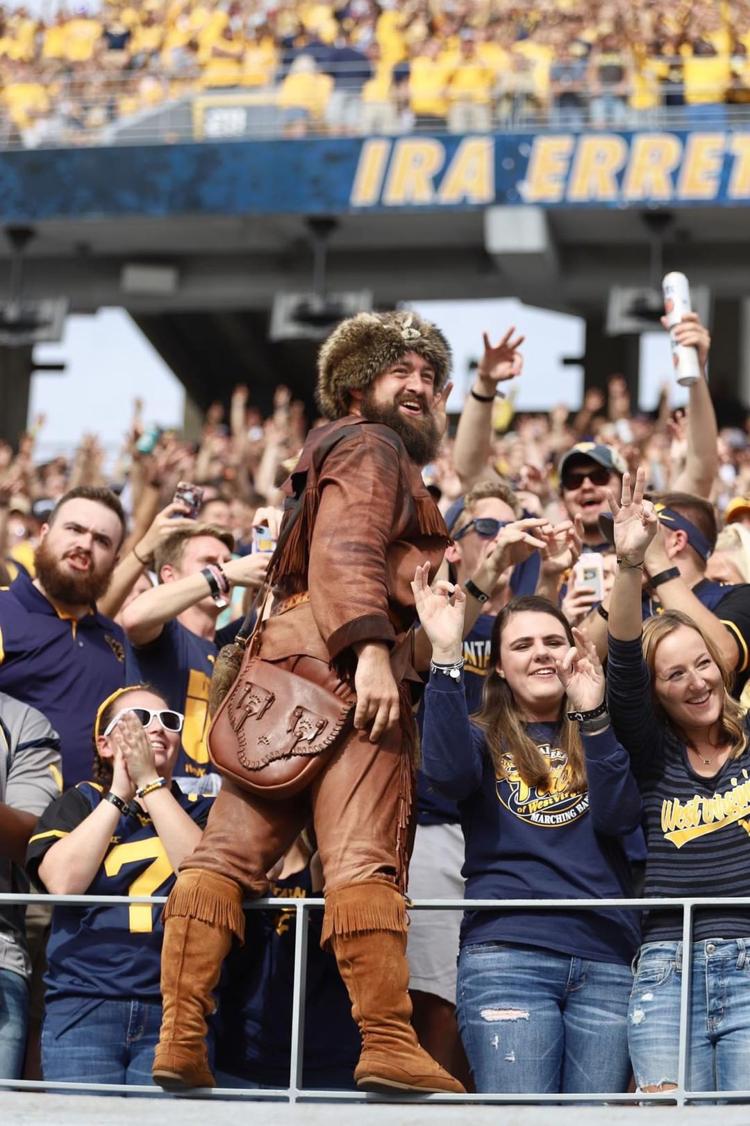 Seen at almost every athletic event, countless promotional materials and basically all over campus, being the Mountaineer is a big responsibility.
An information session for WVU's next Mountaineer was held Tuesday evening. Trevor Kiess, the University's current mascot, attended and explained his role at the University. He offered advice to the hopeful future applicants and emphasized just how important the position is.
Kiess explained that being Mountaineer is not an acting gig.
"You don't really change when you become the Mountaineer; it just highlights who you are as a person," Kiess said. "You embody the Mountaineer spirit."
Becoming the Mountaineer is a big commitment, said Kiess. By applying, one is agreeing to make sacrifices. If Kiess had to choose between an important exam and a Mountaineer duty, he'd choose the Mountaineer duty.
"That might not be the right answer, but that's my answer," Kiess said. "It's the most important thing in my life right now."
The Mountaineer must be able to balance academics and an extremely busy extra-curricular schedule. Kiess stressed that the Mountaineer must be capable of "time management on steroids."
"I'm probably the most sleep deprived at this point in my life than I've ever been before, but it's worth it," Kiess said. "It's an incredibly special role, but with that, comes a lot of responsibility."
With that responsibility comes many perks, as well, not only does the Mountaineer get to travel for sporting events but is present at various events throughout West Virginia.
"The whole state kind of sees the mascot as their mountaineer," said Stephanie Magnone, chairperson of the Mountaineer selection committee.
All full-time students a part of the Morgantown campus can apply, including those who are graduate and undergraduate.
He or she must also be able to handle extreme weather conditions in the buckskins.
"When it's hot, it's hot; when it's cold, it's cold," Kiess said.
Applicants must have a 2.5 GPA and be willing to go through various types of training. Once selected, the Mountaineer must go through black powder training and a hunter's safety course through the state of West Virginia.
"You really have to become a self-made expert on those rifles," Kiess said.
He said rifle maintenance is also an important part of the job.
"It was probably the greatest moment of my life, getting handed the rifle at center court," Keiss said.
The Mountaineer does not have to be a native West Virginian and does not need a beard.
Kiess' advice to applicants is to look through the old applications and essays provided online and be well-versed on the history of West Virginia and the University's athletics.
The application will be available the first week of January and will close Jan. 25.