The Snowball Dance, a one-night event where University students can dress in their best clothes and eat some free food, all while cutting loose on the dance floor with the help of Blaze's very own DJ Raycraft, will be held from 7-10 p.m. in the Blue & Gold Room at Towers on Friday.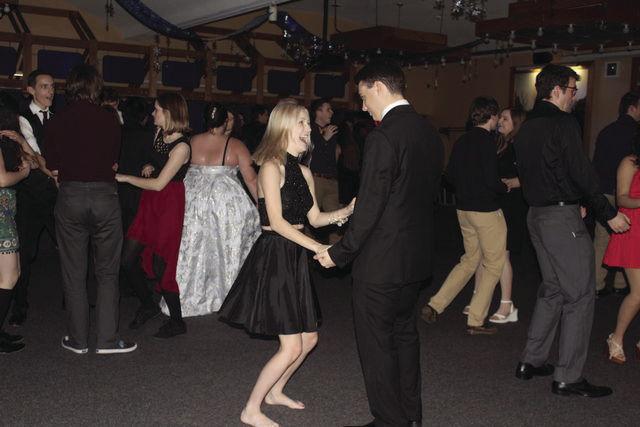 Despite the event only being in its second year, the Student Events Board is excited for the Snowball of 2019. Last year, the dance attracted more than 200 students, and the staff expects no difference this year.
"It was the one event that had a great turnout,"said SEB secretary Katherine Bennett. "It made us feel good, as students, as board members."
SEB president Amber Matthews explained that it was something that the students actually liked going to and that it seemed obvious to plan another dance.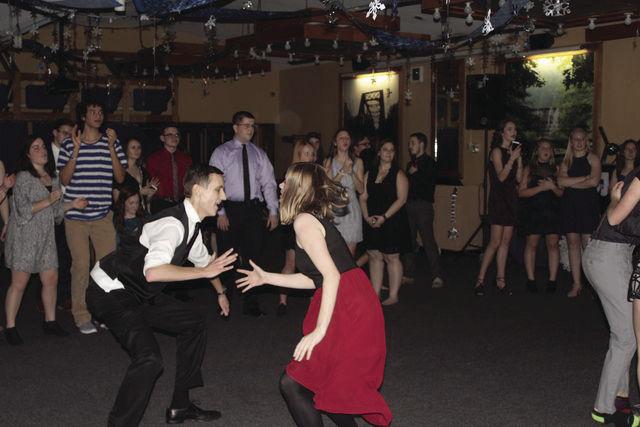 Though the event is free for WVU students, preregistration is required. To register, simply go to the Student Events Board Facebook or Instagram page and send them a direct message. Less than 20 tickets are still available at the time of writing.
The Snowball Dance was brought to life after Bennett realized that University students, herself included, missed the hype around high school formals. After talking it over with the other board members, the entire team came together and began building a plan that would spark the idea to life.
"I was a freshman at the time, and I had already missed the dances. I missed my prom. I missed wearing my dresses," Bennett said. "So I said, let's just throw a little dance together for the WVU students who also miss that."
Her face lit up "and then it started."
Students planning to attend the dance should be ready to take loads of pictures with their friends at the photo booth and chow down on some stuffed shells, chicken and gravy, fresh salad and a slice of creamy cheesecake.
Though not much is going to be different from last year, there is one change the group has made.
"This year, the dress is a little more formal," Marketing Director Brielle Thompson said. "Like a gala or a military ball."
The board emphasized the inclusiveness of the event.
"It's not a 'bring a date' type of thing," Thompson said. "You can bring a friend. You can bring yourself. You can meet someone there. It's inclusive to everyone. This is the only event that the University has that is like this."