Winter is here, and students need to know the best ways to prepare for it.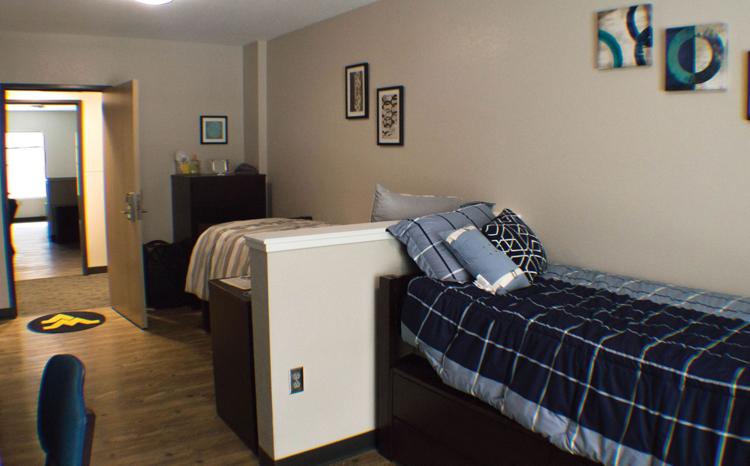 According to Intellicast, average temperatures in Morgantown drop to between 20 and 50 degrees Fahrenheit starting in December and stay there until the beginning of March. The coldest time of the year in Morgantown historically begins around this week, when average highs and lows tend to stay between 39 and 22 degrees Fahrenheit. This cold spell usually lasts until a week or two into February.
So with the cold and snow on its way, what are the best practices for students to keep warm to start this semester?
Students living off-campus will generally have an easier time adapting to changes in weather. Most off-campus housing options allow tenants access to the thermostat and some even allow space heaters or other temperature control devices.
On-campus residents, however, are a different story. The temperature in on-campus housing is controlled on a building-wide scale and students must adhere to the Community Standards of Conduct, which restricts what sort of things residents can and cannot have in their rooms.
Executive Director of Housing Chris MacDonald said the first thing that students should do if they believe their room is too cold, or too hot, is to contact the facilities team to make sure that their heating and cooling units are functioning properly. MacDonald said trying to ensure every resident can be comfortable with the temperature is a challenge.
"Different systems from steam radiated heat to dual HVAC systems "feel" different to different people," MacDonald said. "The variety of housing on campus presents challenges to residents wanting to manage their room climate to a specific point."
MacDonald said that no auxiliary heating or cooling devices other than a box fan are allowed due to the safety risk they present. Owning these devices can potentially lead to a referral to student conduct.
Here are some ways to stay warm this winter without breaking any of the university's rules.
An extra blanket is never a bad idea. Whether you just use it to wrap yourself up when binging Netflix or put it on your bed for some extra warmth overnight, one blanket can go a long way.
Cover up windows. Windows are a great way for heat to escape your room and an even better way for the cold to come in. Keeping blinds down or curtains drawn can be an effective way to keep the cold out. You could also cover the window with a blanket or pillow.
Drink warm liquids. While space heaters may be off-limits, residents are allowed to have a coffee maker in their rooms as long as they have a lighted on/off indicator. Nothing beats a hot drink on a cold day and the ability to prepare that hot drink from the comfort of one's own room is incredible.