Autism Speaks U is gearing up for another semester of fundraising and research in order to create a voice for students with autism.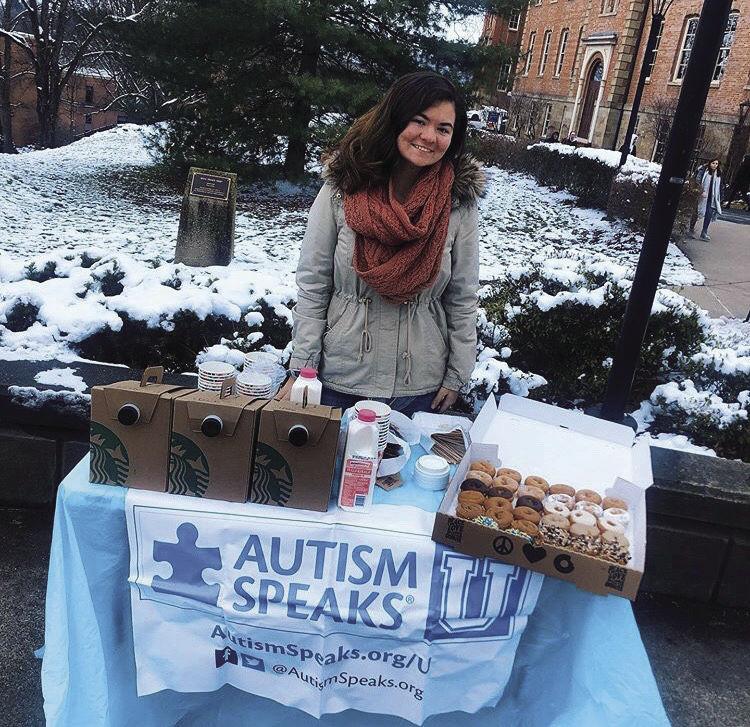 "I think it's so important as part of our mission as an organization to increase an understanding and acceptance for people who have autism spectrum disorder," said sophomore Brooke Ashby, president of WVU's chapter of Autism Speaks U.
Autism Speaks U holds fundraisers as a way to raise awareness for their mission.
"We do many types of fundraisers as well as social events to try and combine awareness and fundraising together," said sophomore Darian Darway, co-awareness chair of WVU's chapter of Autism Speaks U.
Most recently, the student organization set up an on-the-go coffee and donut stand across from the Mountainlair, serving students and faculty while raising money for the cause.
The chapter will be holding its first meeting of the semester on Monday, Jan. 28. 
"We will discuss upcoming events, talk about ideas and socialize," Darway said.
The meeting will be held at 7 p.m. in the Blackwater room of the Mountainlair.
Autism Speaks U at WVU is always looking for new members, according to Darway. Not only does participation mean helping out a charitable cause, but can also provide professional experience, according to Ashby.
"I think people should join Autism Speaks U for a multitude of reasons," Ashby said. "Being a member gives you opportunities to make a difference in your community, earn volunteer hours, gain knowledge about autism and develop professional skills such as leadership, marketing, fundraising and community outreach."
To get involved, contact WVU's chapter of Autism Speaks U at
autismspeaksuwvu@gmail.com or find Autism Speaks U at WVU on social media.
Meetings and events are open to anyone.