While some universities are represented by cartoonish animals and silly characters, WVU is represented by the Mountaineer.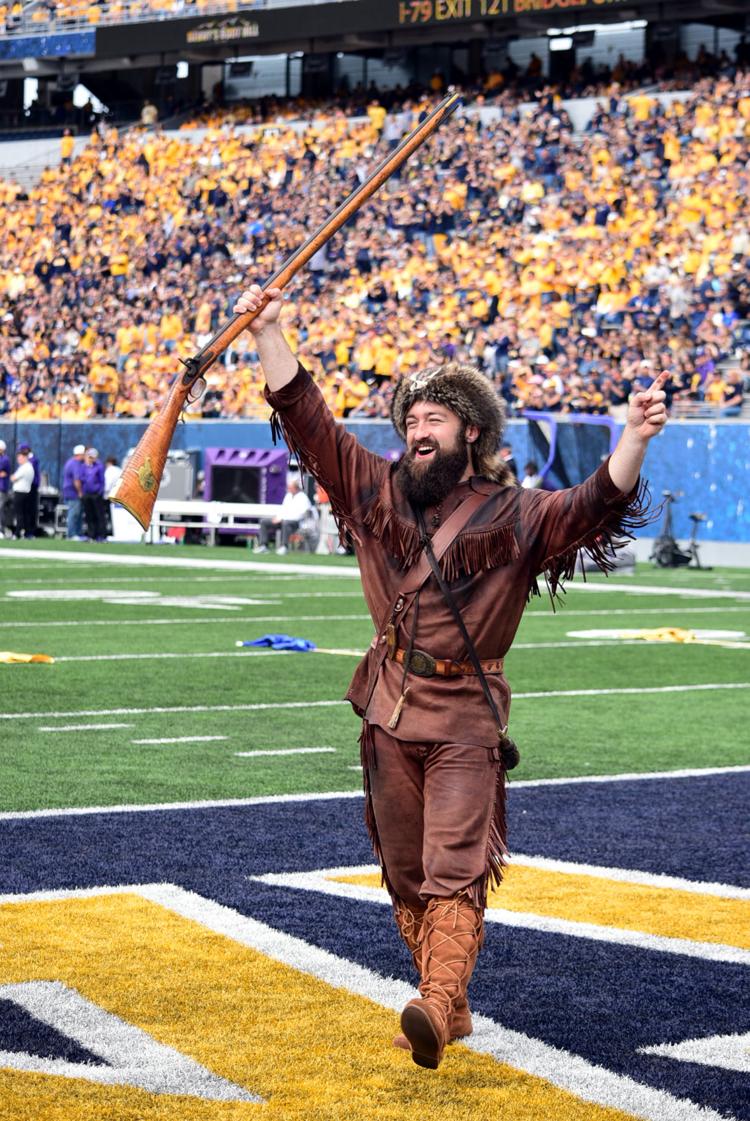 In order to be the Mountaineer, one must have charisma, drive and a deep love for the state of West Virginia. Since last April, Trevor Kiess has demonstrated all those qualities.
Kiess, an Elkins native pursuing his master's degree in business administration, said he first knew he wanted to be the Mountaineer when Jonathan Kimble, WVU's former mascot, came to his high school calculus class to speak.
"Growing up in the state, I got to see firsthand the impact WVU and the Mountaineer can have on everyday West Virginians," Kiess said.
Since becoming the Mountaineer last April, Kiess will have made more than 400 appearances by the end of his term this coming April.
"I've had the opportunity to visit some really awesome communities that have treated me so very well," Kiess said. "You get to see the real impact that this great University has on our state."
Kiess encourages those applying to be the next Mountaineer to be themselves and let their personality shine through their application.
"Express to the committee who you are as a person, why you do what you do, why you want to be the Mountaineer," he said.
Kiess also said not to give up and to keep trying if they don't get it this year. It took Kiess a couple different times of applying before he became the Mountaineer.
"Don't give up. Don't get discouraged. Keep fighting, keep improving your application, keep improving your resume and hopefully down the road it'll be your time to be the Mountaineer," he said.
When Kiess passes the rifle to the next Mountaineer in April, he wants to do so with a smile on face, looking back at what a great time he had.
"I've lived every day of my term to the fullest," he said. "So, I have no regrets when it's all said and done."
While the position of WVU's mascot is highly coveted, it is also extremely demanding.
A typical day for WVU's mascot is class in the morning, a quick break for lunch and then either a school or community visit in the afternoon or a WVU sporting event in the evening. Kiess has been to more than two-thirds of the counties in West Virginia. He joked that before every football game, he prayed that the rifle would go off and that he wouldn't trip while the entire football team ran behind him.
Kiess emphasizes the importance of embodying the spirit of the Mountaineer, even while not in the buckskins.
"You still represent the entire University, and that is something I carry with me every day," he said.
After Kiess's time as the Mountaineer is up, the student who dons the buckskins next will have big shoes to fill.