The Student Rec Center leisure pool is expected to be operational early next week after being closed due to mechanical problems.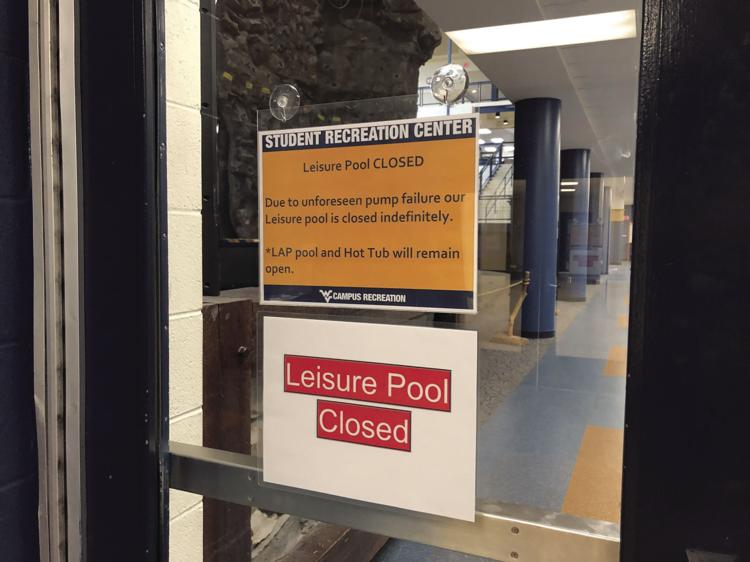 "We suffered a mechanical breakdown of the electric motor which runs the leisure pool recirculation system," said Matthew Shreve, multimedia specialist for Student Wellness in an email Wednesday.
Shreve said that the motor, originally from 2001, is not common and is typically custom built. WVU Facilities Management was able to track down a suitable motor in California and make arrangements for it to be shipped here within the week.
If the motor arrives next week, Facilities Management will be ready to go with the installation.
"In order to expedite the process, the plumbers have already pulled the old motor out and inspected the pump. It appears intact and undamaged," he said. "When the motor indeed arrives, they will begin installation ASAP. Barring other problems, we should be operational early next week."
"In coordination with Facilities Management, we stressed the critical importance of our pools, particularly at this time of year and they said they would get to work on it immediately," Shreve said.
Until the leisure pool is reopened, infant, preschool and private swim lessons will be effected by this closure. The lap pool will remain open and all other programs are scheduled to operate as usual.