The WVU Board of Governors will vote Friday morning whether to enact a policy aimed at banning all tobacco types on campus, including e-cigarettes and vapes.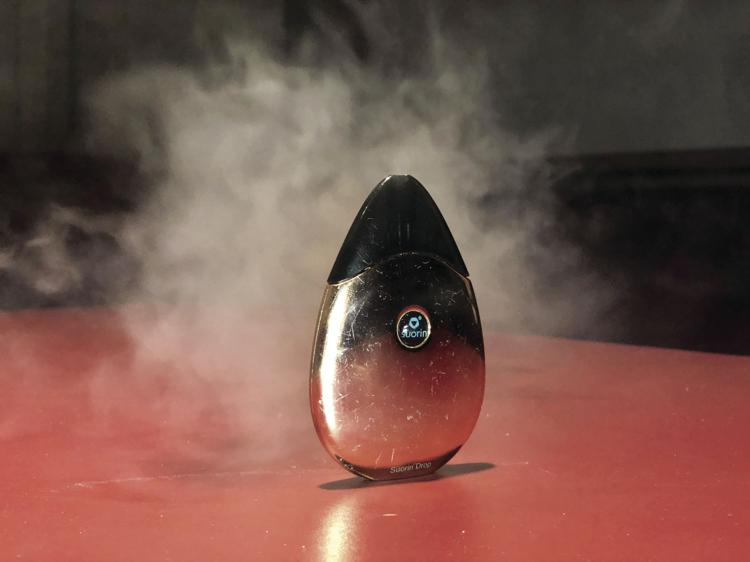 The Tobacco Free Policy, if passed, would officially enforce a six-year-old rule WVU passed in 2013 that bans all tobacco on campus and add e-cigs to the list of banned products. 
Rocco Fucillo, a state and local relations specialist at WVU, said the old policy was not effective because there was no enforcement, and the language used didn't specifically prohibit e-cigarettes and vapes. Fucillo also chaired the task force that recommended these changes.
"The reason why we put this group together; it was obvious that the policy wasn't enforced," he said. "One of the reasons why it wasn't enforced was there was no existing entity that was in place that was responsible for enforcing it. So that will change."
However, WVU and the task force have not made a decision on who will enforce the policy.
"Right now, quite frankly, the policy is not going to take its effect until Aug. 1. It will be established by then," Fucillo said. "We have not specifically determined what that entity is going to be." 
Fucillo did say it will not be the UPD that enforces it. 
While different enforcement strategies are being considered by the task force, Fucillo said the entity will also work toward creating educational programs on campus and promoting wellness.
"We don't have all the specifics yet. What I can tell you is the enforcement strategy is in development, but the University is going to be committed to promoting a culture of compliance within our community, and so there will be an entity," he said. "There will be someone responsible for ensuring that."
Fucillo noted that WVU's campus has "hot spots" or areas where students smoke more regularly, which the entity will look at.
If the rule is passed, Fucillo said WVU will still remain a completely tobacco-free campus and there will still be no smoking-designated areas.
"No, that's not going to happen," he said about designated areas. "One of our major values is promoting health and wellness, and if you look at [West Virginia] as a whole, we lead in  cardiovascular deaths, death by cancer, we are one of the leading tobacco users as a state. We don't want to promote that culture."
"Instead, what we're going to do is try to encourage people to help them stop, to provide an education and other resources to not smoke," he added.
Fucillo said the BOG received around 100 public comments since Dec. 14, when the policy revision was announced.