College is a time to explore your passions and figure out what you want to do with your life. The University does what it can to help you get started in the professional world, including career fairs, which are great opportunities to network, connect with people in your desired profession and maybe even land an internship.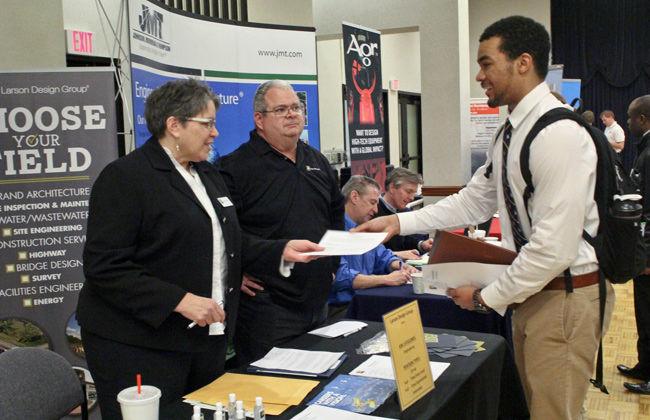 While the University is providing a wonderful service to its students, it's also creating a multi-day inconvenience for other students. When the Career Fair is at the Student Rec Center, two of the three paid lots are blocked off for those in attendance, removing many spaces and forcing students to fight for spots in the Rec lot. 
What the University fails to do is alert people who normally use those paid lots ahead of time so they can plan accordingly and park elsewhere, instead of showing up at their normal time, discovering that there is nowhere to park and being forced to find parking somewhere else, adding more time onto their commute and potentially making them late for class. 
And let's face it, the University is strapped for parking on a good day anyway. All I ask is that the University be considerate by sending out an email one day or so before the Career Fair, letting the rest of the students know that they will have to make other parking plans.