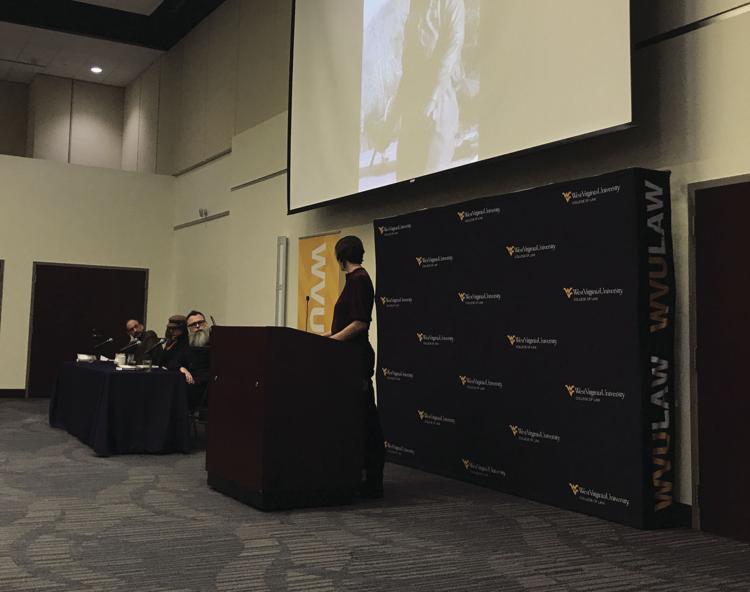 Questions of who and what defines the region of Appalachia got heated during a discussion panel on the new book "Appalachian Reckoning: A Region Responds to Hillbilly Elegy" held at WVU's College of Law on Monday evening.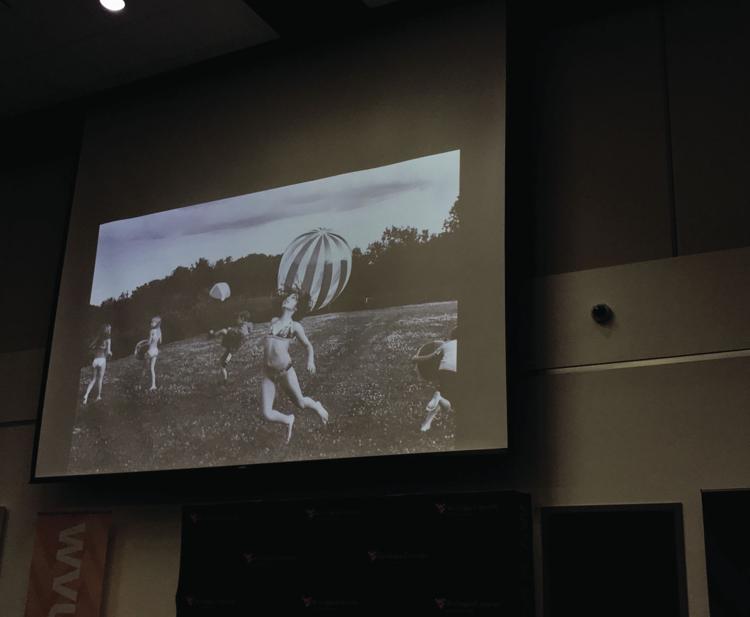 The panel, made up of editors and contributors of the book, answered prepared questions given by Audra Slocum, an assistant professor of English education at WVU, as well as questions from the audience.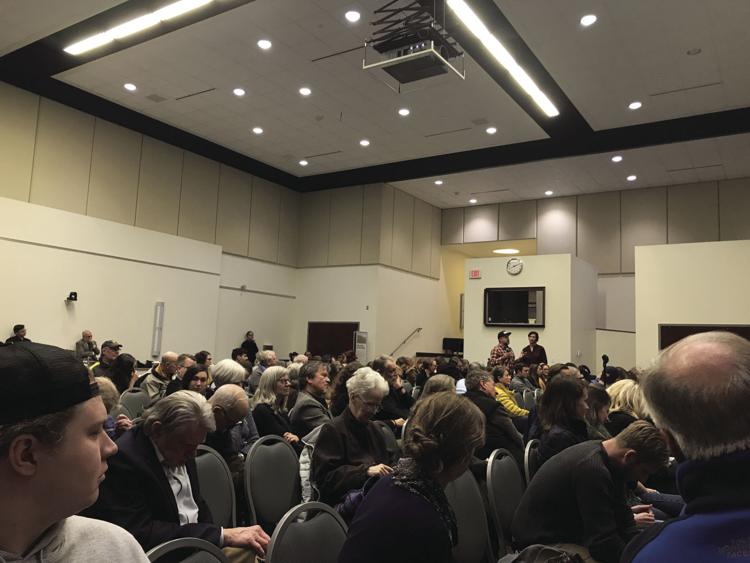 The audience's remarks differed, some comments even stepping on the toes of the editors and writers of the book. Out-of-towners stood in the crowd and seemingly questioned the plight of Appalachians.
"Since you do learn something new every day, it's pronounced 'Appa-LATCH-uh,'" said Mike Costello, Kanawha County native and  a journalist, in defense of his home at the microphone in response to a puzzling speech that came from an audience member. Costello, now living in Lost Creek, West Virginia, came to the event in support of the panelists and the movement to widen the nation's lens of Appalachia.
"I also am a storyteller and a journalist," Costello said. "I work on a lot of Appalachian narrative issues, so this is always really near and dear to my heart." 
The panelists in attendance were Western Kentucky University professor and editor Tony Harkins, author and editor Meredith McCarroll, poet Crystal Good and photographer Roger May. 
"Appalachian Reckoning" is a collection of work in response to J.D. Vance's controversial memoir, "Hillbilly Elegy." 
The initial memoir painted Appalachia in a light that many did not find representative of the entire region. 
McCarroll explained how although there is not much that can be critiqued of a memoir because one cannot question personal experience, her issue with Vance's novel was "the slippery line between 'I' and 'we'."  
"That, to me, is where he crossed the line," McCarroll said. "It was the fact that he stepped boldly into the position of spokesperson for Appalachia."
She later went to explain how in response to this, "Appalachian Reckoning" is exactly the opposite: it is "a chorus of voices" speaking about a multitude of differing Appalachian experiences.  
"It shows the depth and complexity of life in modern Appalachia," Dean of the WVU College of Law Gregory Bowman said. 
The contributors, editors and readers are excited about how the book will potentially shift the world's idea of what Appalachia exactly is, which, according to Slocum, is a place with "an incredible vibrancy" and not one that deserves an elegy.