More than 100 thrill seekers took a leap into the icy Cheat Lake for the annual Polar Plunge Saturday for a good cause.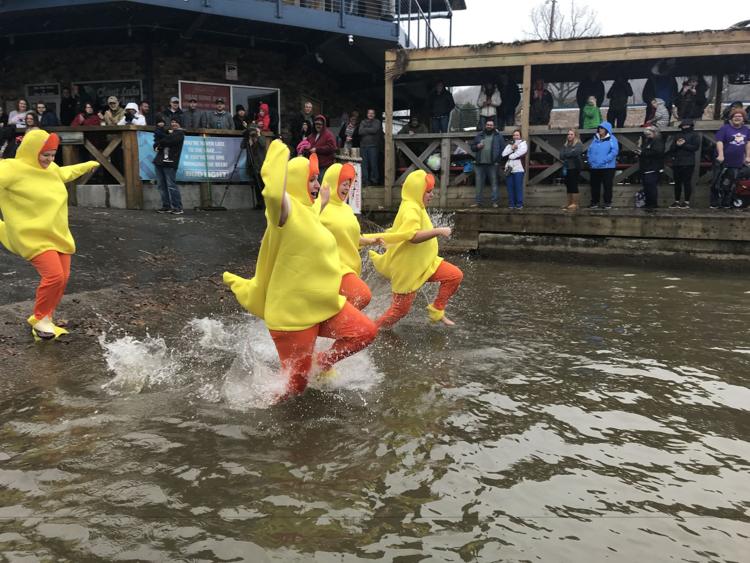 The event is held every year as a fundraiser for the Special Olympics of West Virginia. Cheat Lake was just one of the three locations the Polar Plunge was held around the state.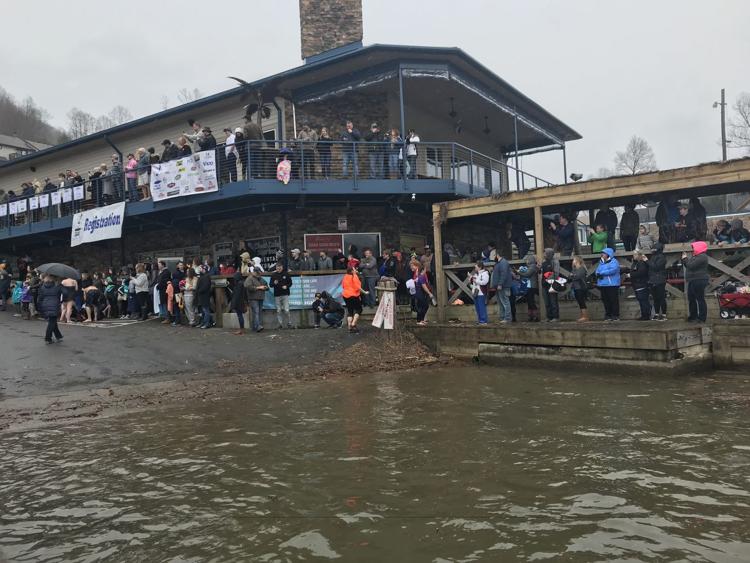 To participate, each team or individual had to raise a minimum of $50.
Together, the community raised more than $30,000.
Around noon, the air was chilly and water cold. Still yet, 124 plungers were lined up in front of the lake, waiting for their turn to jump into Cheat Lake.
Most of the participants were dressed in costumes ranging from ducks to crabs, in hopes of winning a prize. Meanwhile, other divers decided to go shirtless, despite it being winter.
While prizes were given to participants who raised the most money and dressed in the best costume, some teams took it upon themselves to create their own challenges.
For Kara Piechowski, an employee of the WVU Medicine Department of Pharmacy, the Polar Plunge is a good way to have a little fun with coworkers.
"We kind of do a different spin on it," Piechowski said. "We try to choose a victim. So we say if we raise $500, they have to jump and do the plunge. If we don't raise that much, then she gets to stay safe."
Luckily for the Special Olympics, the team raised a total of $810. Unfortunately for the victim, the cold water was waiting.
Piechowski has participated in the Polar Plunge for four years and doesn't plan on stopping anytime soon.
But sometimes, taking the plunge into the water in the middle of winter is more personal than dressing up in elaborate costumes, having competitions or diving into freezing water.
"My parents were special education teachers," Piechowski said. "So my whole life I've volunteered for the Special Olympics. It's an organization that's always been close to my heart. I just heard about it a couple years ago, so we had to try it."