If fashion is a creative outlet for you, expressing your personal aesthetic and staying warm can go hand in hand this winter, and it's easier than ever.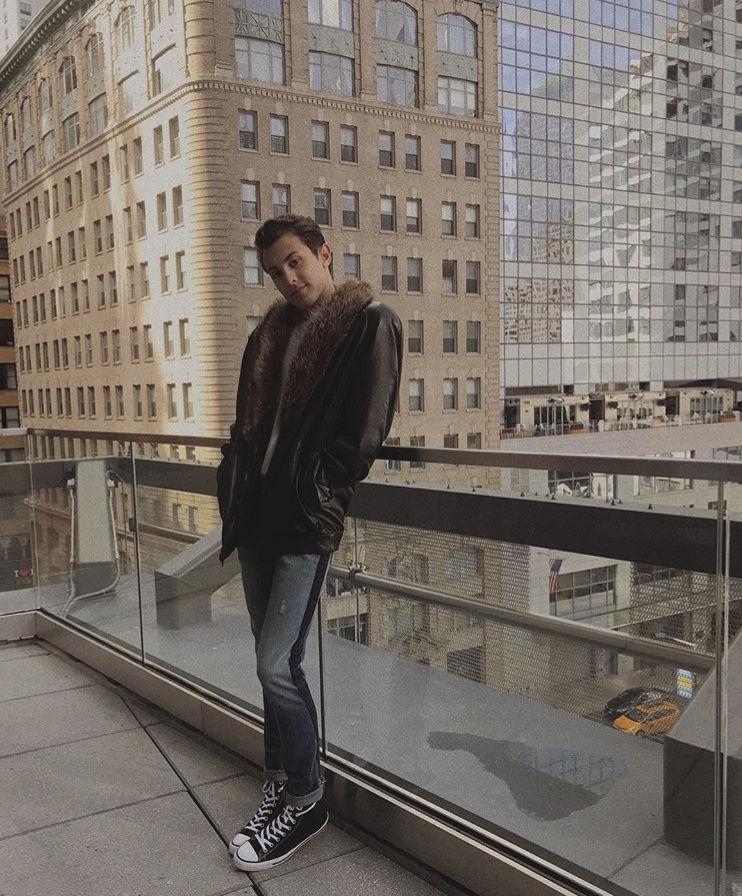 Today's fashion market has more to offer than ever, as fashion has become increasingly accessible. Therefore, picking just one trend to wear this season would be impossible.
Many of this season's fashion trends allude to classic pieces — simple, sophisticated and stylish. Blazers and slacks, high-waisted bottoms, Chelsea boots, cabby hats, faux fur, turtlenecks and plaids are just some of the favorites being seen this season.
"I'm most excited to wear high-waist, wide-leg pants, faux furs, block heel boots, and statement gold earrings," said Mary Bordelon, a fashion and merchandising student from New Orleans, Louisiana. "I'm also super into the idea of huge coats with straight leg pants and heeled boots."
Bordelon can be seen on any given day dressed like she just came out of the cutest French bistro in Paris. She has 'aesthetic' written all over her in the best ways.
"I only thrift and shop on Depop," Bordelon said. "Thrifting gives you classics and high-quality staples, rather than pieces that last a season and then get pushed to the back of your closet."
If you're shopping for this season's trends, go vintage!
Clothing from second-hand stores stands the test of time. As fashion trends lean more toward replicating vintage pieces, buying actual vintage may offer you more quality clothing.
Danielle Gasparro, a local online vintage store owner and former fashion student at WVU, claims dressing for winter can help people look more fashionable, as trends lean more toward layering and baggy "2000s silhouettes."
"If you haven't noticed, jumpsuits and bibs are kind of like a really big trend right now, and that's all utilitarian stuff. So, be looking for things like denim, sherpa and canvas when it comes to materials," Gasparro said. "And also just heavy duty things that you'd think your grandpa would wear hunting, but making it more streetwear. I'm also really excited to wear a lot of tweeds and plaids."
Outerwear trends such as windbreakers, fur coats, and leather jackets are just some of the trendy and functional winter items on Gasparro's online Instagram and Depop store, Golden Trash.
Luis Gardella, a sophomore marketing student from Prescott, Arizona, will be wearing thrifted fur-lined coats, Champion crew necks, dark denim, vintage-inspired shirts and plaid scarfs.
Gardella is a bit of a coat connoisseur. He opts for fur lines, high quality and unique closet staples.
"I do have a plaid waterproof jacket, an all-black fur coat, a corduroy and fur-lined jacket, a Levi's denim sherpa jacket, a black bomber fur-lined coat, a vintage fur-lined leather jacket, a leather biker-inspired jacket and a peacoat," Gardella said, nearly out of breath."Picking just one would have been too difficult."