To be a member of The Pride of West Virginia, it takes more than raw musical talent. The five feature twirlers in The Pride have to enthusiastically twirl batons, dance and smile away throughout performances in all conditions. Now, it's time to find out just how they do it.
Emily Rinehart, one of The Pride's feature twirlers, picked up a baton for the first time at four years old. Hailing from Canton, Ohio, she originally never intended to come to WVU.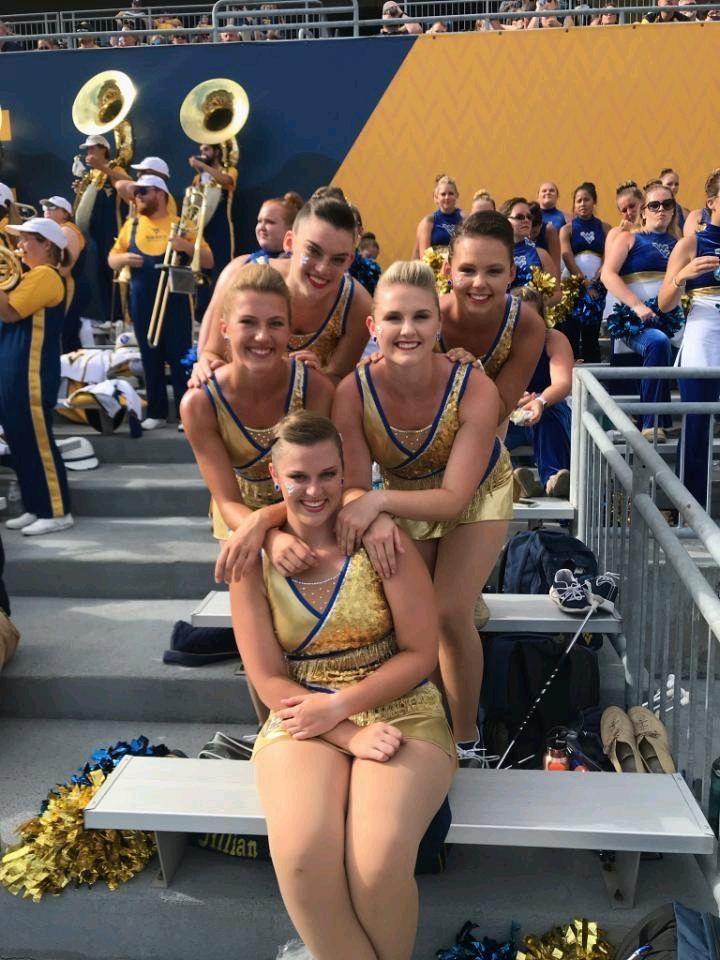 "I stepped foot on WVU's campus as my last choice. I knew as soon as I got out of the car that this is where I was meant to be," Rinehart said.
Rinehart is a public relations student interested in focusing on mental health campaigns. Since she already teaches lessons to young twirlers, she hopes to one day start her own twirling studio that will focus on the mental, physical and emotional aspects of being an athlete.
When asked what a normal gameday is like for a twirler, Rinehart broke down her schedule.
"We have to be at the field around four and a half hours before the game starts, so I always get up two hours before to do my hair, makeup, eat and make sure I'm at the field 15 minutes early to stretch and warm up," Rinehart said.
She also described performing pregame and at halftime as "flying" through it while never dropping a smile.
The post-game activities are full of activity while preparing for the band's "fifth quarter" show.
"If we win, we line up on the field with cheer and color guard to sing 'Country Roads' and high-five the [football] players," Rinehart said.
Rinehart said the feature twirlers have also developed a strong bond with one another from spending countless hours together.
"We all have our moments where we get sick of each other since we're together so often, but we're like sisters," Rinehart said.
A tradition of the feature twirlers is hosting "girls' nights," and now they are participating in a "spooky basket" exchange in October.
"I don't know what I'd do without my girl gang," Rinehart said.
For anyone considering joining The Pride as a feature twirler, Rinehart has some advice.
"Being a part of the band is a very demanding job. We have rehearsals Tuesday through Friday from 4 to 6 p.m. and additional sectionals. It has definitely forced me to manage my time effectively and learn to prioritize," Rinehart said.