WVU and Ohio State have teamed together to create a new and free agricultural podcast.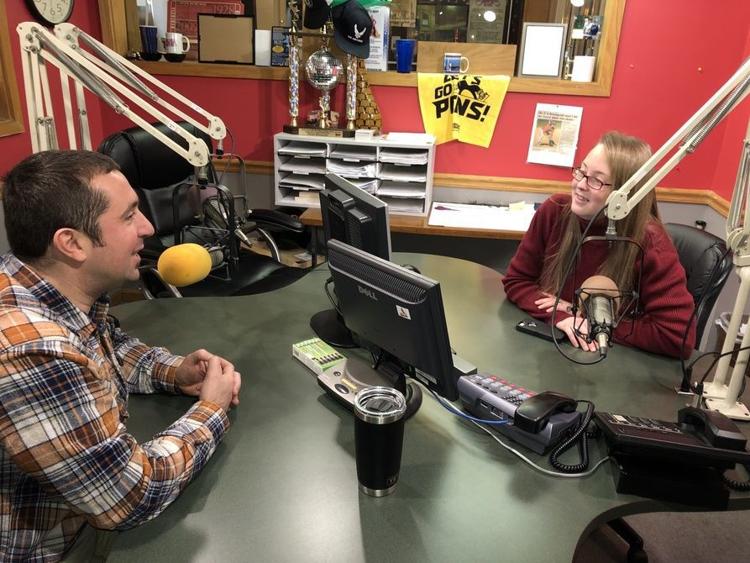 The project is called "Extension Calling," and it isn't the first time they have created something for the public. In fact, "Extension Calling" has been previously aired on the radio for almost 40 years. Now, they want their show to be more accessible to the public. Thanks to the new podcast streaming era, this is easier than ever.
"The radio program has been ongoing for a long time, but it was only reaching a certain audience – those up at 5 a.m. on Sunday listening to AM talk radio," Extension Agent Karen Cox said. "We were able to expand the show to other times, and even other stations, but it no longer fits the busy lifestyle of many of our farmers who use their weekends to get caught up on farm work."
The podcast covers a variety of issues relating to agriculture, ranging from new laws, livestock and farming. Whatever the topic is about, a lot of time is spent ensuring that the information is correct.
"It is a lot to pull together the information for these shows, so I wanted to make them longer lasting to create a greater impact," Cox said.
In fact, Cox explained how the radio show caught national attention once it won national runner-up in a competition held by the National Association of County Agricultural Agents.
"Knowing it was one of the top four audio programs coming out of extension in the United States gave me the urge to make it reach more people," Cox said.
The new routes the extension program is taking areis based around the listeners of the show. Whether it is be the information they are sharing or the accessibility they are bringing to the table, it is all to ensure that the local farmers are getting the best information.
"Every time I run into a listener, I feel proud," Cox said. "Last night at the Farm Bureau meeting, I learned of a listener who's been turning in, but I didn't know it. He complimented me on the show, referred to me as a star, and said a lot of really good information was being shared and thanked me."
Branching out and creating a podcast, the program has a few things that they are expecting to fulfill.
"I am expecting to broaden our listening audience both within and outside of the Ohio Valley, to engage new types of audiences, to provide a resource for people seeking specific information on a topic and to help build awareness of extension programming and the extension service in general," Cox said.