Jacob Taylor needed a new (old) camera.
The shutter on his Canon AE-1 film camera had worn out, so he made a trip to Retrotique, a vintage store in Morgantown. Taylor, a junior cybersecurity student at West Virginia University, found a new film camera, paid his $40 and left the store.
On the walk home, he noticed there was a partial roll of film in the mechanism. Inside his bathroom turned make-shift darkroom and three different chemical baths later, Taylor saw on the decades-old film a portrait of a young boy in a hand-me-down soccer jersey and two different family photos taken on a front porch.
"I was pretty amazed, so I posted them on Facebook," Taylor said.
Within minutes, the comments section on his post was filled with people tagging the family pictured in the photos.
Stephen Graber, the father in the photographs and a former WVU professor, gave the camera to a consignment store after it started malfunctioning. He said he had no idea there was unprocessed film on the inside.
"Frankly it blows me away,"  Graber said.
He bought the camera for his wife, Janet, in the late 1970s while the couple lived in Vermont. Based on the age of the children, he estimated the photos were taken in the mid-1990s.
"What are the chances that someone with the expertise to develop film would get the camera?" Graber said. "Most people with that camera would have just thrown the film away. I mean, I would've thrown the film away."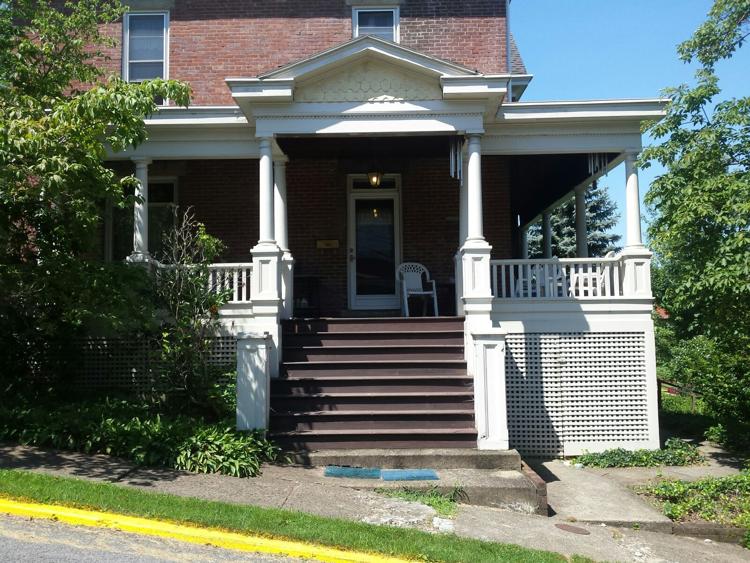 Some of the comments on the post recognized the Graber family from the time they lived in Morgantown, while others noticed the porch of their home on Cedar Street. Stephen and Janet Graber have since moved to Preston County but one of their daughters and her husband have purchased and moved back into the home.
Taylor's post has now received more than 2,000 shares. He said he rarely uses Facebook and still has a profile picture from middle school.
For the young boy in the photos, it was a strange experience.
"You really never expect to see an old photo like that of you," said Evan Graber, now a WVU physics graduate student. "It kind of felt like fiction in a way or maybe even like the start of a horror movie or something."
The elder Graber said his inbox has been full with messages from old friends and acquaintances, some of whom he hasn't spoke to in years. 
"What a testament to one of the good things that can happen on Facebook," he said.