In the middle of the WVU men's basketball team's triple-overtime victory over TCU Tuesday, Timmy Eads, a sophomore public relations student from Buffalo, West Virginia, and the current alternate to the Mountaineer was named WVU's new mascot.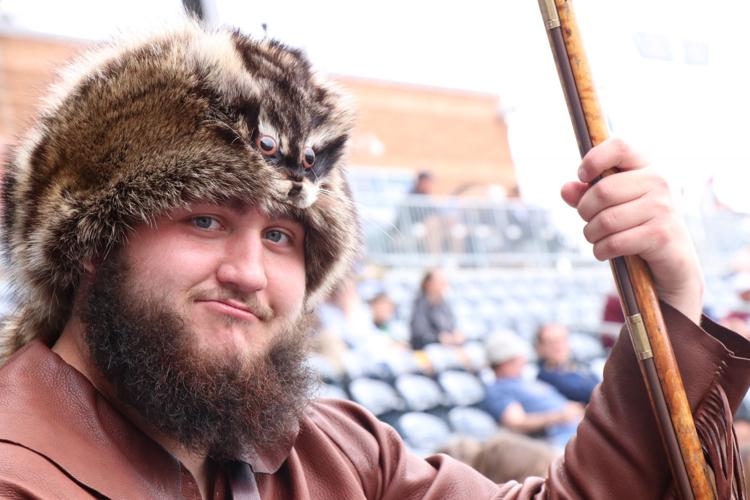 "I'm on top of the world," Eads said. "It's a great feeling. It really is something I've dreamed of for a long time just to have the opportunity to represent the state and the University over the next year on a daily basis."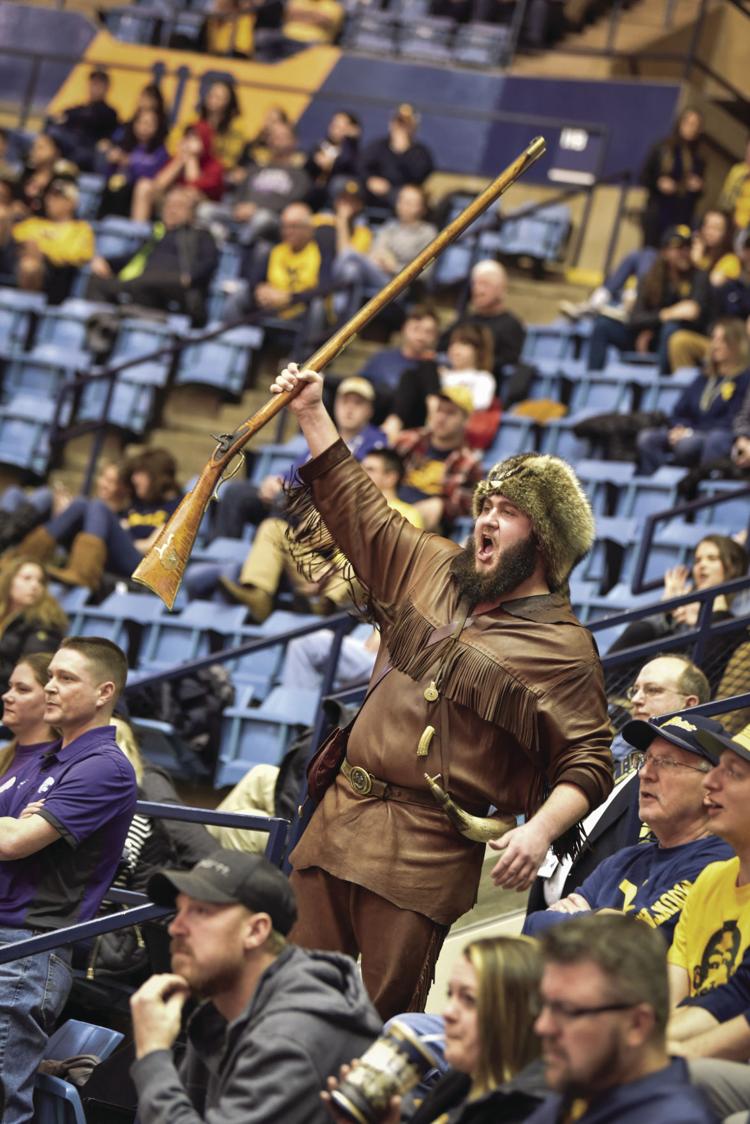 Eads will be the 66th Mountaineer and will serve during the 2019-2020 school year.
Moments after the game was over, Eads was congratulated and stopped by eager fans wanting to get pictures with him. Eads said he is absolutely ready to be continually stopped on the street for pictures.
"Over the past year as the alternate, I've kind of been able to get my feet wet a little bit with the role as far as taking pictures and what not. So I'm kind of used to that, but not on the scale we're going to be on," Eads said.
Eads not only looks the part of the Mountaineer but he embodies the spirit that a successful WVU mascot must possess. 
He was inspired to become the Mountaineer after seeing a photo of former Mountaineer Jonathan Kimble wearing the buckskins on Seneca Rocks. 
Thaiddeus Dillie, a junior from Weirton, West Virginia, was named the alternate Mountaineer Mascot. Dillie is a biochemistry student and a first-generation college student. 
Eads' time as the Mountaineer will officially begin in April when current Mountaineer Trevor Kiess will hand over the musket.