The "red road" is a path one must take to respect culture and tradition while simultaneously balancing life's hardships and difficulties.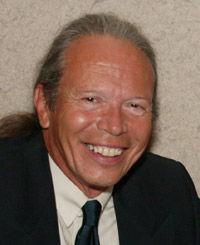 This concept was explained by esteemed Native American leader William Gollnick when he gave a public lecture in White Hall on Wednesday.
His lecture, "Traveling the Red Road: Defining the Map," was a history that reflected on the past of Native Americans and their choices, how he used that as a guide for his own life and how the past gives him hope for the future of his people.
Gollnick gave his lecture in three pieces in order to define the "red road."
He began by discussing the importance of symbolism and tradition in Native American culture.
Gollnick's talk, given in three parts, was full of personal anecdotes and childhood memories. He told stories of growing up and witnessing young Native American people being encouraged to stray from their culture and adapt with the rest of American society.
The event started off with an offering of tobacco gifted to Gollnick.
The award-winning tribal administrator of the Tejon Indian Tribe is a Harvard University alumnus. Throughout his career of service, he has been appointed a presidential delegate to the White House Conference on Indian Education and a member of the National Advisory Council on Indian Education.
Being appointed WVU's elder-in-residence meant more than a public lecture opportunity fro Gollnick. As elder-in-residence, he spent the entire week guest lecturing in academic halls for WVU's Native American studies and Leadership studies students.
WVU administrators expressed their excitement to have Gollnick as elder-in-residence.