Both WVU basketball teams missed the NCAA tournament, but Mountaineers can still participate in some March Madness fun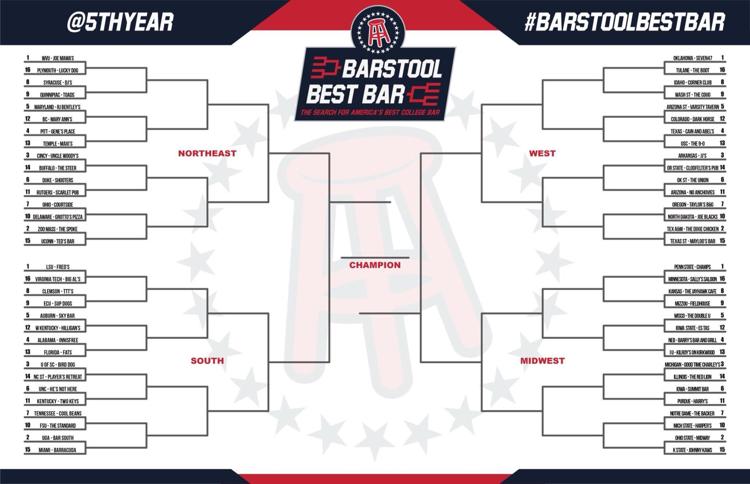 March Madness excitement is finally back in the air.
Filling out brackets, examining matchups, thinking up excuses to call off work and picking which nobody school will be a Cinderella team has college basketball fans across the country ready and raring to go.
Unfortunately, WVU fans, even an improbable run in the Big 12 tournament could not propel the disappointing men's team into the big dance (although maybe the CBI can be "the little dance.") The women's team also missed making it into the tournament, landing it in the WNIT.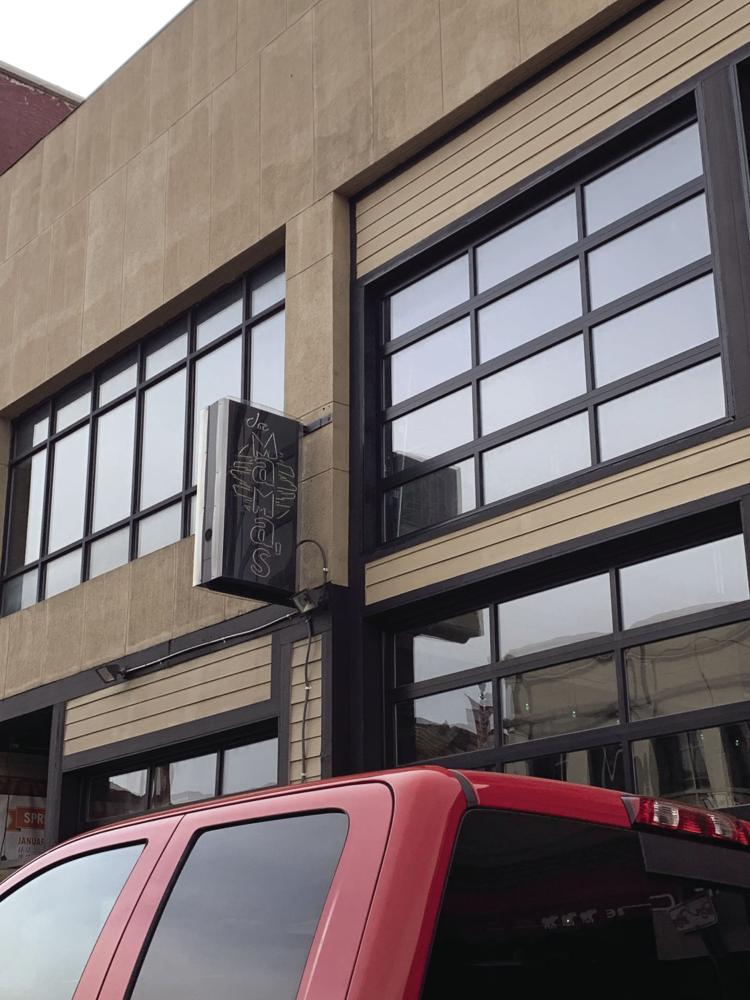 However, all is not lost for the Mountaineers out there who want to cheer for a national championship to be brought to Morgantown. The famous Morgantown establishment, Joe Mama's, has been named a No. 1 seed in the Barstool Best Bar bracket. Created by @5thYear, this bracket has been dubbed "The search for America's Best College Bar."
Joe Mama's is well known among the student population at WVU, and in many ways is a great personification of what partying at WVU is like. The fact that it was chosen to represent WVU in this way comes as no real surprise.
Joe Mama's General Manager Eli Martinez said that he feels the bar has so much notoriety, in part, because of WVU football. 
"Being in the Big 12 [conference] and being the farthest school away from all the other schools, Morgantown does well with opposing fans coming in," Martinez explained. "Those fans will come to us and then go back home and tell their friends, who will then also come to see us when they come to Morgantown."
Martinez said he feels that Joe Mama's size and variety is what sets it apart from other bars in Morgantown.
"We're the largest bar or nightclub in the state of West Virginia, so we can have a little bit of something for everyone," Martinez said. "The first floor is more of a sports bar with some pool tables, the main floor has multiple bars, and we bring in live music or a DJ and the third floor is more of a lounge feel with some couches."
Joe Mama's is the No. 1 seed of the Northeast region and is up against the 16-seeded Lucky Dog from Plymouth in the first round. The No. 2 seed in the Northeast is Ted's Bar at the University of Massachusetts. Other notable Northeast challengers include four-seed Gene's Place from Pitt, eight-seed Syracuse's DJ's and six-seed Shooters at Duke. Delaware, the No. 1 party school in the nation, is also in the Northeast with Grotto's Pizza as the 10 seed.
Martinez said the free publicity from just being in the bracket, especially being a one seed, is great for Joe Mama's.
"When people travel into town, it's going to be something they seek out now," Martinez said. "Even if we don't win, they'll have seen us online and will want to see what it's about."
Other No. 1 seeds in the bracket include LSU's Fred's, Oklahoma's Seven47 and Penn State's Champs.
Winners will be decided by 48-hour rounds of voting on @5thYear's Twitter or by using the hashtag #BarstoolBestBar. Voting for round one is planned to begin Thursday. 5thYear said it will work with whichever bar wins the whole bracket to put on a "big blowout party" with a bar tab, trophy, banner and merchandise.
"It's not just a vote for Joe Mama's. It's a vote for Morgantown," Martinez said. "A lot of students embrace the party school image at WVU, and even if we're not everyone's favorite bar in town, just having a bar from Morgantown included is something to be proud of."