Runway of Dreams, a national organization dedicated to empowering people with disabilities through fashion, is now open for students to join the West Virginia University division.
In October 2022, club president Cassie Stewart, a WVU graduate student, saw a post from the organization explaining how they would like to expand nationally.
"When I actually was about to graduate, I was really conflicted between special education and fashion," she said. "I had a teacher who worked in special education, she sat me down and said, 'Hey I know your goals, do fashion and you will find some way to link it all together.'"
Stewart, who has narcolepsy and has been surrounded by loved ones with disabilities her whole life, noticed that only certain individuals were at the center of the fashion industry. Now she focuses her research on bringing accessibility to clothing through adaptive apparel and hopes to expand this work at WVU with the new club.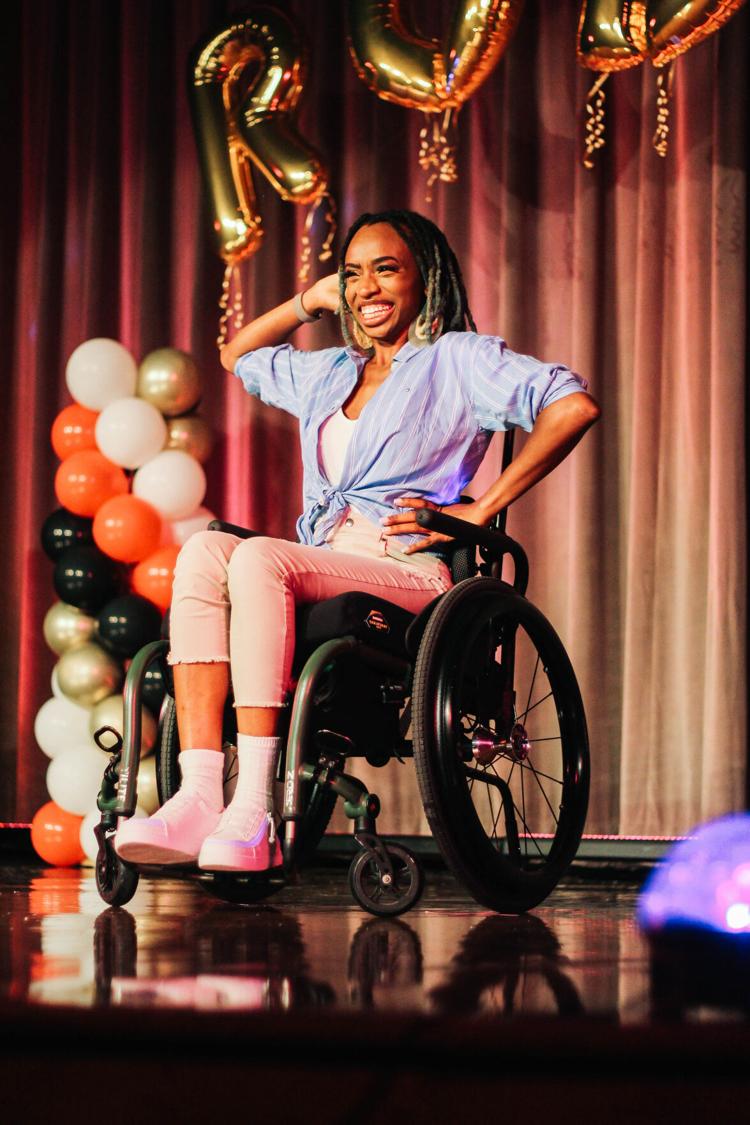 Runway of Dreams was founded in 2014 by Mindy Scheier, inspired by her son who has muscular dystrophy, in hopes to create accessible fashion.
Scheier has spoken at Ted Talk events and created a talent agency promoting individuals with disabilities called Gamut Talent Management.
In her Ted Talks, Scheier discusses how getting dressed is her favorite part of the day and how her son dreamed of wearing jeans but couldn't.
"Fashion holds the key to a vital lifeline, clothing can be transformative," Scheier said in her Ted Talk. "Clothing equals confidence. So tomorrow when you are starting your day and you are thinking about what you are going to wear. I hope you appreciate the process and think about how what you chose makes you feel."
After researching common accessibility issues in fashion, Scheier made clothes with magnetic closures, adjustability through elastic and internal hemming and alternate ways to get the clothing on and off the body. She then set her goal to educate the fashion industry and launched the first mainstream adaptive collection through a partnership with Tommy Hilfiger.
"Her [Scheier] favorite part of the day is something she wants everyone else to be able to experience. Which is just incredible and very like-minded to how I feel," Stewart said.
Last fall, Stewart presented the club in front of members of SGA, who supported the idea.
Brooklyn Milam, a senior college senator for the Health Sciences Center, believes that everyone deserves to wear what makes them feel confident and inspired.
"Fashion is for everyone and should be accessible to everyone," Milam said. "I am passionate about advocacy and accessibility and I think that this organization will do a great job at both here on campus."
Stewart also hopes to collaborate with other student organizations.
"The Fashion Business Association is definitely someone that we plan to work with a lot," Stewart said. "So one of the things that you do as a club is an adaptive runway show every year."
She said that the fashion department has invited the club to be a part of their show.
The club will host panelists of all different kinds: advocates, people with disabilities in the industry and those who do social media campaigns.
"Everything that we'd be doing is raising money for the organization, but one of the things that Runway of Dreams does that's personally my favorite, is the wardrobe grants," Stewart said.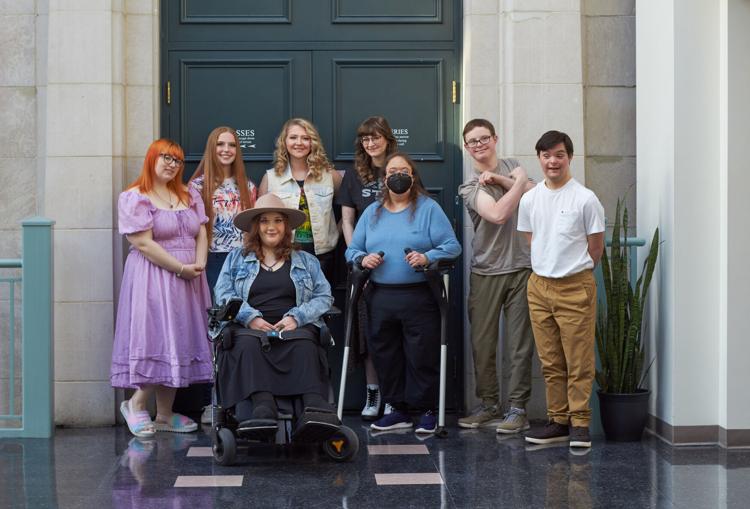 These grants allow individuals who are not able to afford adaptive apparel to receive a grant.
"Adaptive clothing can be expensive. When you're thinking about it, most things that are geared towards people with disabilities, especially hardware extensions of themselves such as wheelchairs, are often really expensive."
The club will offer a place on campus for the disability community at WVU to come together, promoting inclusion and raising money for the organization.
The club's main form of communication will be on discord where individuals can be placed under the role of a community supporter.
"Basically if you want to be a part of this but are not able to commit to the club, or are an alumni, or just want to support the mission in any way, people can join under the role of a community supporter," Stewart said.
Stewart says they want the club to be as accessible as possible.
For more information, go to the organization's Instagram page @runwayofdreamswvu, go to their linktree located in the bio, or email at runwayofdreamswvu@gmail.com.