Empty Bowls in Monongalia County has been providing funds to agencies that help combat food insecurity since 2007.
"Some of the agencies that we support are really completely dependent on funds from Empty Bowls," said Mike Miller, co-volunteer coordinator.
Empty Bowls' 14th annual soup and bread luncheon will take place Saturday from 11 a.m. to 2:30 p.m. at the Hazel and J.W. Ruby McQuain Community Center at Mylan Park.
Mike and his wife, Tammy, have been volunteering with Empty Bowls for 10 years. Although they have worn many different hats within the organization, they currently serve as co-volunteer coordinators.
Each year, more than 400 volunteers assist with Empty Bowls' annual luncheon the day of, and many more are involved with the planning and creation of the event prior.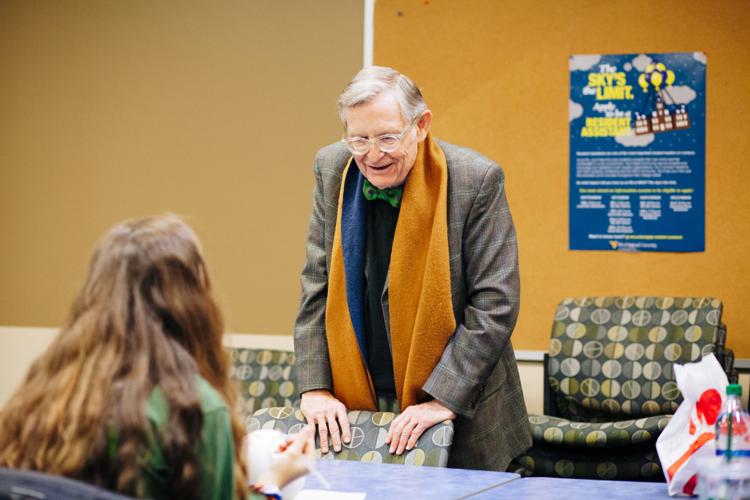 "We typically use emails and IServe [to get volunteers], so if you don't count IServe because we don't know how many we will get there, our email list of volunteers is almost 700," Mike Miller said.
At least 25% of volunteers are affiliated with WVU, according to the Millers.
"When we first became involved as volunteer coordinators, we were advised not to recruit students because they are not so reliable," Mike Miller said.
However, the Millers had worked with students for many years and had a very different impression.
"We actively seek students, and we find them to be very reliable," Mike Miller said. "In fact, we couldn't put the event on without their help."
On the day of the luncheon, volunteers are stationed to help serve soup, bread and cookies to patrons. As people come in for the luncheon, they are able to pick out a bowl they would like their food to be served in and are then able to take the bowl home with them after the event.
"We plan on having as many as 2,000 patrons there, so we need at least that many bowls," Mike Miller said.
Bowl painting parties are the most popular way Empty Bowls receives its donations. Mike Miller said The Wow! Factory, the Mountainlair and 123 Pleasant Street have all had successful parties year after year.
"One of the events that is really fantastic, WVU ceramics students with SOGI have a bowl-a-thon that they have been doing for years now," Mike Miller said. "On a Saturday in February, they'll throw 500 or so bowls, and then over the next week or so they'll trim them, decorate them, glaze and fire them, and these bowls are all really unique."
A number of local potters donate bowls as well.
Volunteers are still needed on IServe to help at the Towers and Mountainlair locations the day of the event. Tickets to the event can be purchased for $20 on the Empty Bowls website. Walk-ins are also welcome.
"Pulling off this event, it really takes a huge effort, but this is a very giving community," said Mike Miller.