Vintage fashion has exploded into mainstream culture over the past few years and particularly in Morgantown. Providing a variety of style options, vintage fashion appeals to many people and can help people find their sense of expression; Vintage has something for everyone.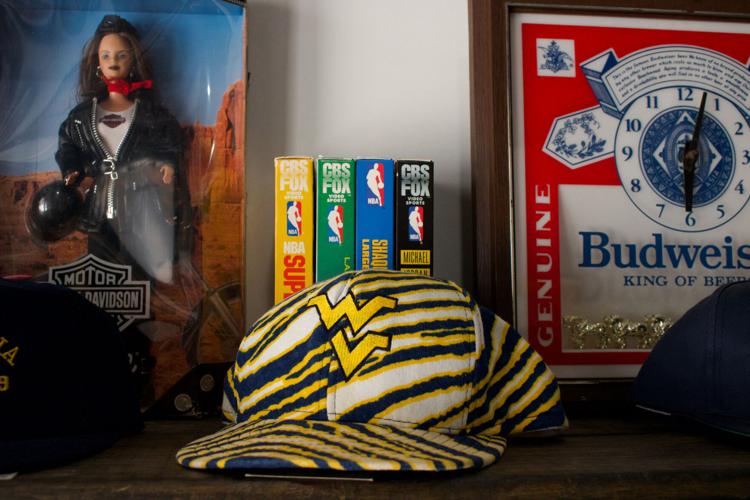 The word vintage generally refers to items that are from an era in the past. Traditionally, it is derived from the French wine industry and refers to the year the grapes used to produce a wine were harvested. However, in the context of clothing, the definition is not concrete.
"There really aren't guidelines, it's not protected language," said Katie Jones, assistant professor of fashion, dress & merchandising at West Virginia University. "It needs to be representative of the time in which it was produced to be vintage."
With the rise of fast and abundant clothing production becoming more apparent day by day, people are becoming desensitized by the sheer magnitude of clothing options available.
"When we are in a really individualistic society, like we are, like the United States is, there is also this drive to find the unique thing," said Jones. "Things are not unique. It's very difficult to find those unique pieces that feel special to you when you see a full rack of them, and you see lots of other people shopping at the same places."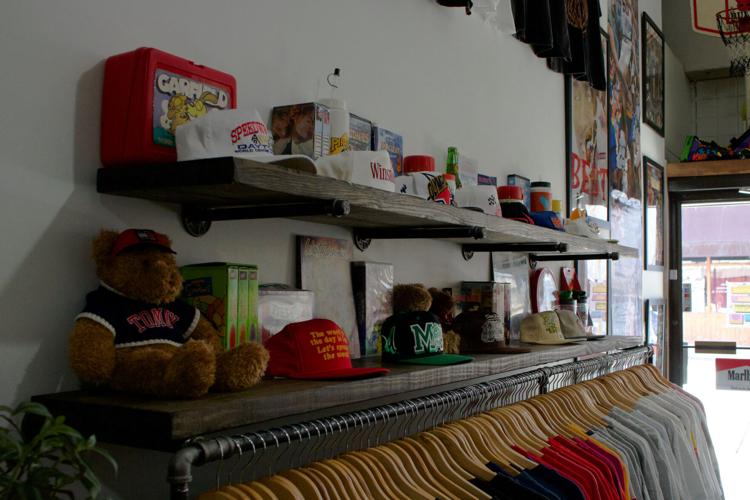 Nathaniel Hart, owner of local vintage clothing store Gallery304, holds a similar sentiment.
"I think it's different mainly in that it's a lot more unique and tells more of a story," said Hart. He continued, "What's out there is what's out there, there isn't a million new pieces being made every day."
Hart also believes vintage clothing contrasts the modern mass production of the fashion industry with the history of the items.
"A vintage shirt or something like that, somebody could've got it at the show or whatever it was from, and it has a whole life of its own," said Hart. "In my case, a lot of the people who come in and buy stuff, the shirt is older than them, which I think is so cool because that shirt tells a story."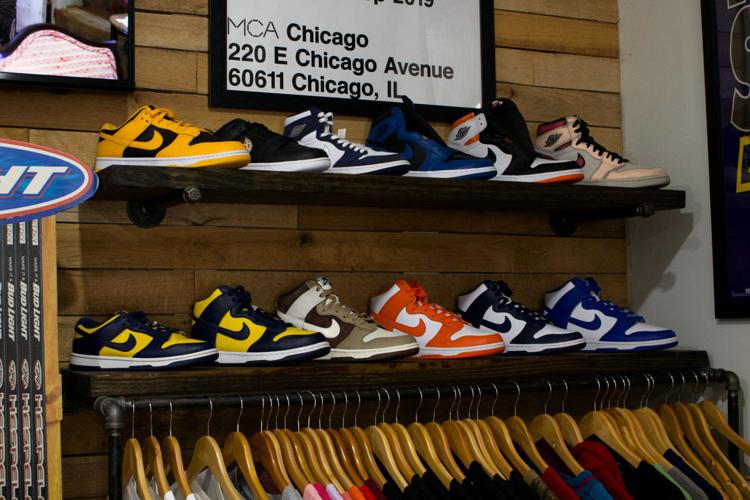 The history of a vintage item is not only measured by its age, but also physical aspects of the item itself. Hart says items may be faded, have holes or fray around the edges. These things can make it more valuable to those like Hart, who look for items that have lived a life prior to being in their possession.
In a way, vintage fashion is helping reduce the environmental impact of mass-produced clothing. The Environmental Protection Agency reports that in 2018 alone of the 17,030,000 pounds of textiles produced, 11,300,000 ended up in a landfill. By buying clothing second-hand, people are wearing items that might otherwise go to waste.
"It's well known that fashion is historically and contemporarily a very harmful business to the environment and the social harms that it has caused with labor issues and pollution, all those things," said Jones. "Those have been well documented, and particularly in the last few years have become more and more apparent, more difficult to ignore."
Jones believes that by turning to second hand markets when buying clothes, one can make the switch to more sustainable habits with relative ease.
Social media has played a pivotal role in the growth of vintage fashion as an industry by giving vendors the ability to not only be interconnected with the whole world, but also to advertise their business.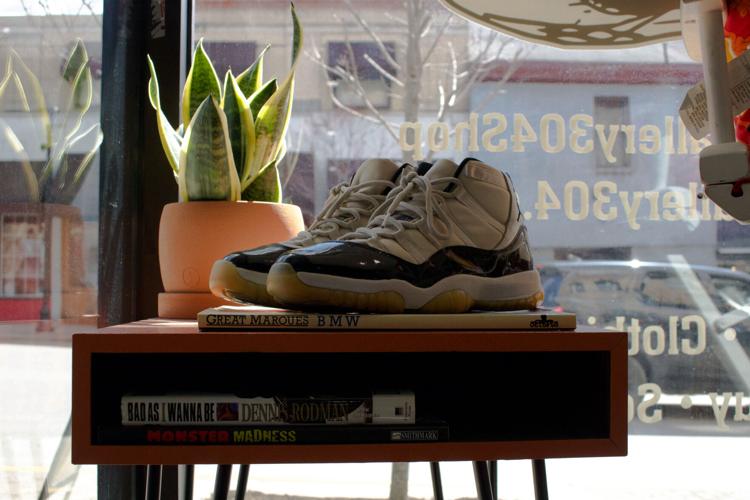 "It gives you such a wide platform to share things with people all the way across the world who wouldn't be able to see you locally," said Noah Stockett, owner of the instagram page @eviltwinvtg and Depop vendor.
"You don't even need a brick and mortar shop to be successful or anything because you can have a room in your house where you have everything set up and you can ship things worldwide," said Stockett.
Vintage fashion saw explosive growth over the pandemic when vendors were able to utilize social media as well as selling platforms like Depop to grow their businesses from home. Vendors used Instagram's live feature to auction off items from their inventory and bring awareness to their pages.
"During COVID, live auctions would happen on instagram," said Stockett. He continued, "People would bid on the live auctions for like crazy money just because there were people watching who also wanted it and it was being hyped up." He says this caused market prices to inflate.
Yet, vintage clothing can still be easily accessible as prices can range from cheap to very expensive.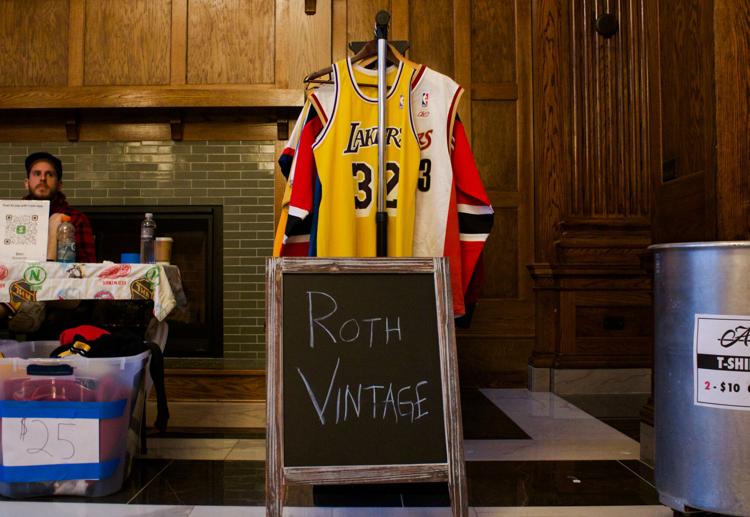 "Not all vintage pieces have to be $100 to $300, sometimes people just enjoy vintage crewnecks that have like a dumb teddy bear on it or something like that," said Tatum Marciano, certified lash artist at Dekalash Southpointe and vintage clothing consumer. "People will sell those on Depop for like $15."
Another aspect of vintage fashion that has facilitated its growth is its ability to help people express themselves in new ways.
Marciano said that vintage styles have inspired them to try new ways of expressing themselves, like adopting a mullet, a popular hairstyle in the 90s and 2000s.
"I think vintage has definitely helped me with expression, not even just vintage clothing, but trends in general."