For West Virginia native Colson Glover, the WVU Mountaineer has been a source of inspiration since childhood.
"Growing up, ever since I can remember, I attended WVU sports and games, and you know I just truly idolized the Mountaineer since I was little," Glover, a sophomore neuroscience student, said. "Ever since I was little, it was something I wished I could achieve; I dreamed of representing the people of my state and being a figure for the University that I love very much."
Glover's childhood dream turned into a reality Saturday when he was named the 67th Mountaineer at the men's basketball game against Baylor.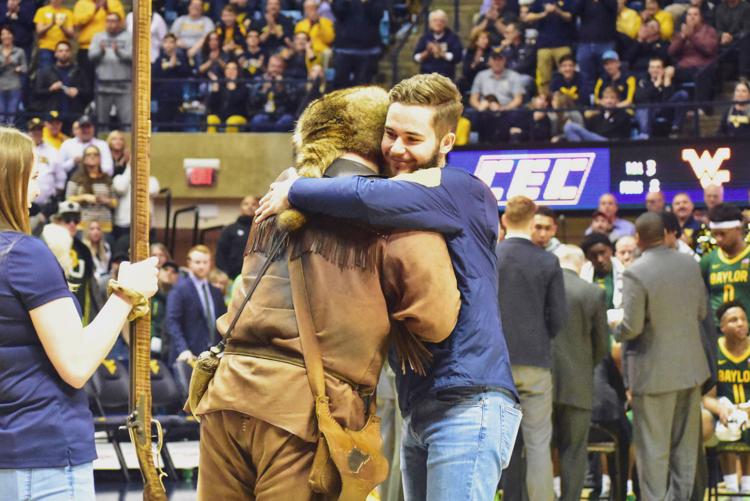 Although Glover knew he wanted a chance to become the role model he always admired, he also has aspirations to go to medical school, which affected his decision on when to apply for the position.
He went through the entire application process last year, but did not submit the application after ultimately deciding to hold off on applying for a year.
"Last year I had so much passion, and I had talked about being it, but I also had other dreams of going to medical school and things like that, and I just didn't feel like I was ready and I was at a point in my undergraduate career that I thought I could handle it," he said.
Glover now feels he has taken the time to prepare himself to be the best Mountaineer he can possibly be.
"I do have an ultimate dream of going to medical school and being a practicing physician within my state, so academics still have to be key," he said. "However, the past two years, I have done a lot of extracurriculars, and I have been doing a lot of things outside of class, so I am truly confident [being the Mountaineer] is something I will be able to handle with ease."
As someone from southern West Virginia, Glover sees his position as the new Mountaineer mascot as a way to spread WVU pride around the state and to be the role model the Mountaineer was for him as a child.
Glover is a third-generation Mountaineer after his grandfather and father both attended the University, and one of the things he is most looking forward to is sharing his inherited gold and blue passion.
"I love WVU, and I know they [younger generations] look up to WVU," Glover said. "I can't wait to be a role model and represent the values of my University and show them what a true Mountaineer is and show them what it means to be a Mountaineer."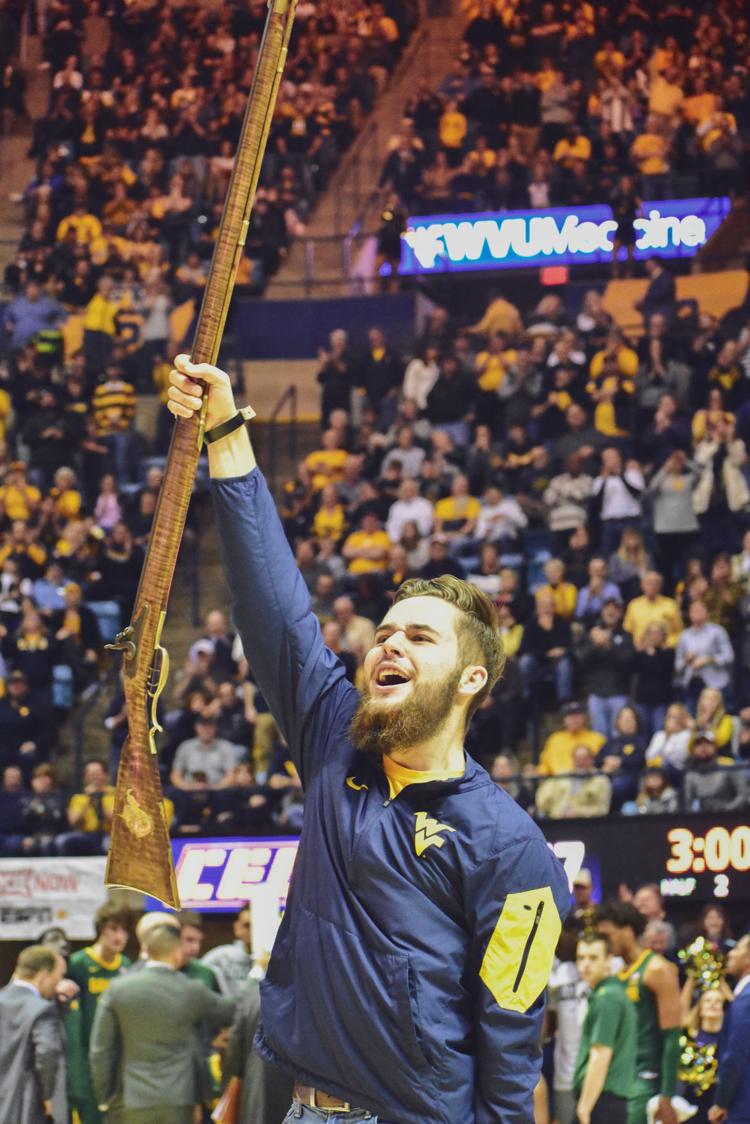 "Go First" is one of the Mountaineer values Glover finds most important because he believes Mountaineers take pride in being the first ones to search for the undiscovered and the first ones to be successful in making new discoveries and making achievements.
Ultimately, his passion for West Virginia is what Glover thinks pushed him into the success of achieving his dream of being the 67th Mountaineer.
"The love and the passion I have for my state and University is immense," Glover said. "The old gold and blue have always been in my blood, and I've always been a Mountaineer from heart since Day One."