This is a list of attendees at a 1906 meeting of the Niagara Movement at Harper's Ferry, West Virginia. This was the first meeting of the movement in the U.S. and within three years, the 100 people gathered there would be among those who launched the National Association for the Advancement of Colored People (NAACP) which has more than 500,000 members today.
The meeting took place in the original engine house which John Brown and his men took refuge in during their unsuccessful raid on the arsenal at Harper's Ferry prior to the Civil War. Brown, an abolitionist, tried to initiate an armed slave revolt in 1859. Ten of Brown's raiders were killed, including 2 of Brown's sons. Brown was captured, tried and hanged for treason, murder and insurrection in Charles Town, December 2, 1859.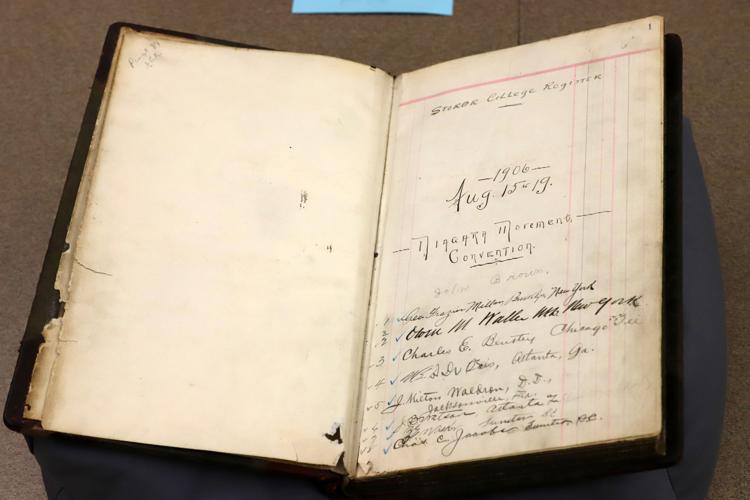 It was in that location that the Niagara Movement meeting took place. Among the attendees was W.E.B DuBois, who with others took off their shoes before entering the house which they considered hallowed ground.
The building is now located in lower town, Harpers Ferry, at the "Point," close to the confluence of the Potomac and Shenandoah Rivers. The "fort" was moved from the Storer campus in 1968.
The attendee list is part of the West Virginia & Regional History Center's collection, located in WVU Library's Downtown Campus location.