The swords of Joseph Andrew Jackson Lightburn (1824 – 1901) are a testament to his service and bravery.
The beautifully engraved honorary sword was given to him by a grateful Lewis County West Virginia for his service as a Brigadier General for the Union during the Civil War.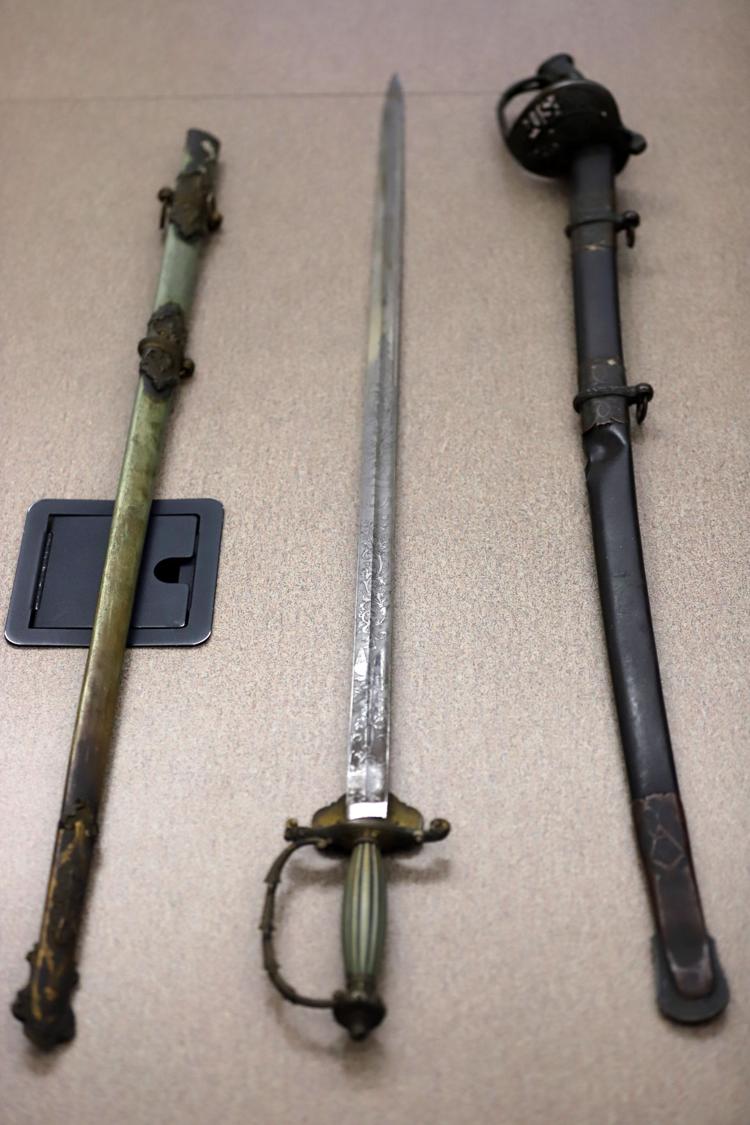 Lightburn took part in the siege and capture of Vicksburg, the Battle of Missionary Ridge and was with General William T. Sherman in the Atlanta Campaign.
It was at Vicksburg that the second sword played a fortuitous role. A Confederate bullet hit his sheathed sword, denting the scabbard instead of shattering his thigh. During the Civil War, amputation of limbs was the common way to treat such an injury and the survival rate after removal of a large limb was low.
And that wasn't Lightburn's only close call.
During the siege of Atlanta in the summer of 1864, Lightburn was shot in the head. The bullet grazed his skull and knocked him off his horse and into the arms of his brother, Calvin Luther Lightburn. He was sent home to recover and returned to command a West Virginia division until the war's end.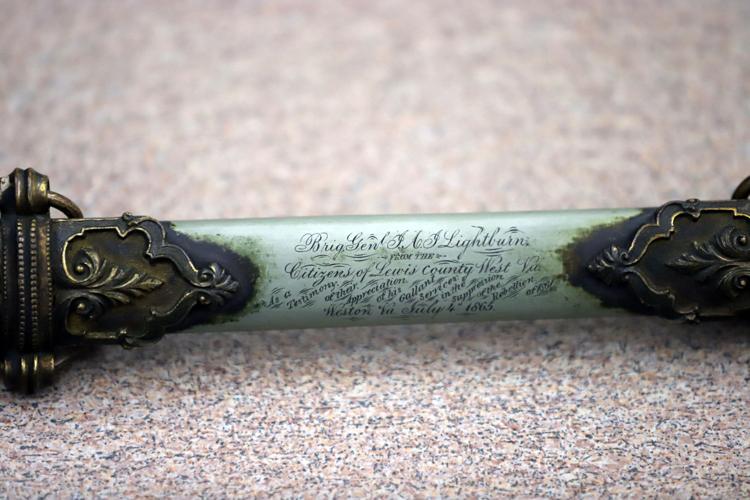 After the war, Lightburn spent the rest of his life as a Baptist minister, serving as minister of the Broad Run Baptist Church in Broad Run, West Virginia. He is buried at the church.
Lightburn's artifacts are part of the West Virginia & Regional History Center's collection, located in WVU Library's Downtown Campus location.