Pascha Adamo is a local artist and mother who strives to express love and acceptance through her work as a neurodivergent artist.
Adamo has a very large portfolio. She's created macrame rainbows and dinosaurs, stickers, notecards, acrylic painting, cross stitch, collages with different mediums and is currently experimenting with watercolor.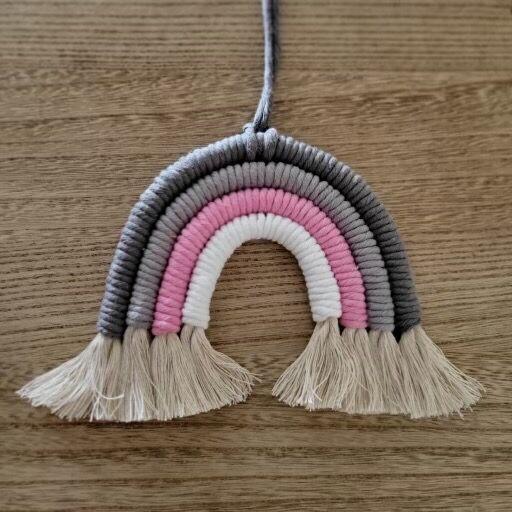 She has used her art to find a way to express herself that would please both her logical and creative nature.
"My brain is very half and half," said Adamo. "The logical side loved finding the shapes and proportions and the lines, and then my creative side really enjoyed finding the colors and the abstracts and the hues and just playing with it. So it started that way. And then I've just done it throughout my life in various mediums."
At the age of 44, Adamo has been officially diagnosed with attention deficit disorder after years of treatment for anxiety that was acting as a mask for symptoms relating to ADD.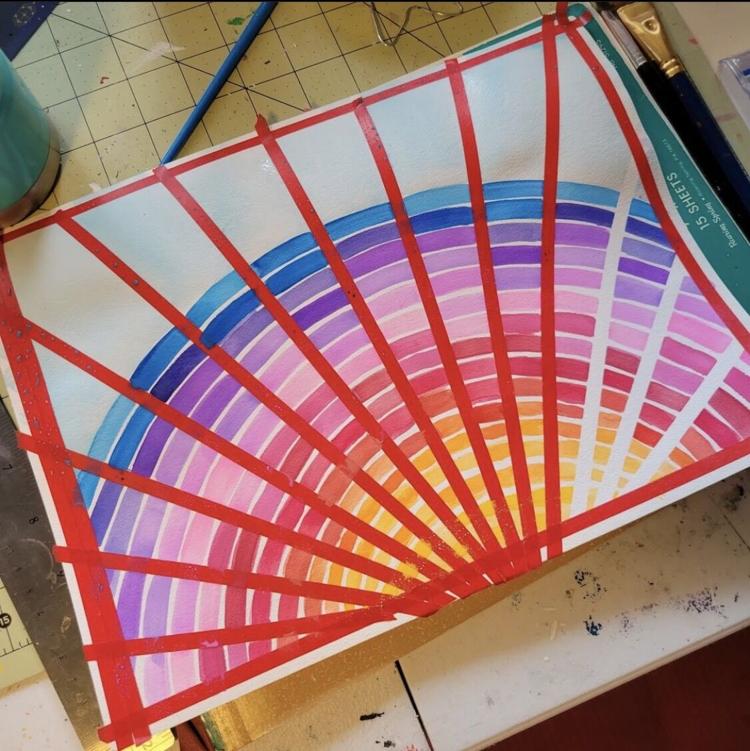 "I think with being neurodivergent, it's really important for people to realize that you may not be depressed, and you may not be anxious. Those things may have been attached to you because you've been coping on your own for so long, that now you're trying to hide all your quirks and all those things that you were shamed for," said Adamo. 
Adamo follows "the dopamine trail" when creating her art pieces. "I look at something and I go, 'Oh, I think I would like that.' Then, I just try it until I feel like I'm good or my obsession or fixation is over," she said.
While she has been creating art for most of her life, the first time she publicly displayed her work was at Mountaineer Fest at WVU last year.
"I had my stickers there, and I had note cards, and I think I may have had a couple prints and small canvases that I had done," said Adamo. 
When she found that her work was selling and had that boost of reassurance, Adamos continued to show up to various art festivals and was able to bring priceless moments to many people. 
At the Feast of the Seven Fishes Adamo had many artists come up to her and compliment her work and also bore witness to a serendipitous moment with one of her pieces.
"I had someone buy one of my cardinal prints. She kind of teared up because I had put a Bible verse on it, and she said, 'This is my friend's favorite Bible verse, and she loved cardinals. She just passed away, and I feel like this is like a little bit of her now with me,'" said Adamo. "You just never know somebody's connection [with your work]."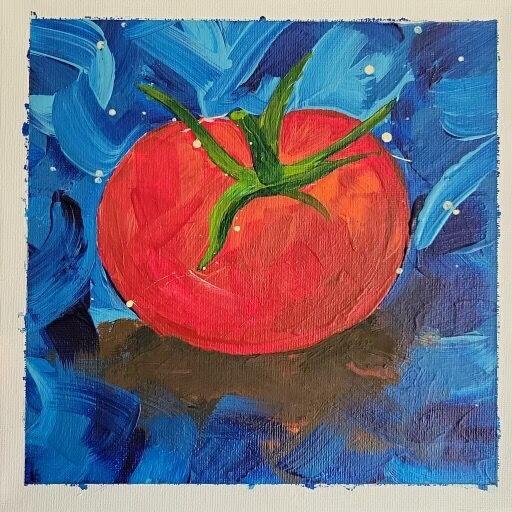 She has also authored a children's book which stemmed from the need for her children to see someone like themselves in their own childhood stories. 
"I wanted some representation for my own kids," said Adamo. 
Adamo is Mediterranean and her husband is Black. The two have always been bookworms and wanted to share this with their children. For their baby shower they asked those attending to bring their favorite childhood book. They received 75 books, but none of them featured a person of color.
"When people are aware of that need for representation and diversity in their own children's library, it makes my heart equally happy because now my book is serving as both a mirror and a window," said Adamo.
Her children's book "Cece and Roxy: How We Came to Be" was her debut into the creative world of book writing and her first official public work. 
Adamo has embraced her quirks, which has allowed her to be a pillar of her community. She does, what seems like, everything under the sun. She creates art, homeschools her children, writes and also teaches Zumba at the WVU Recreation Center. All of this gives her a way to personally support the community.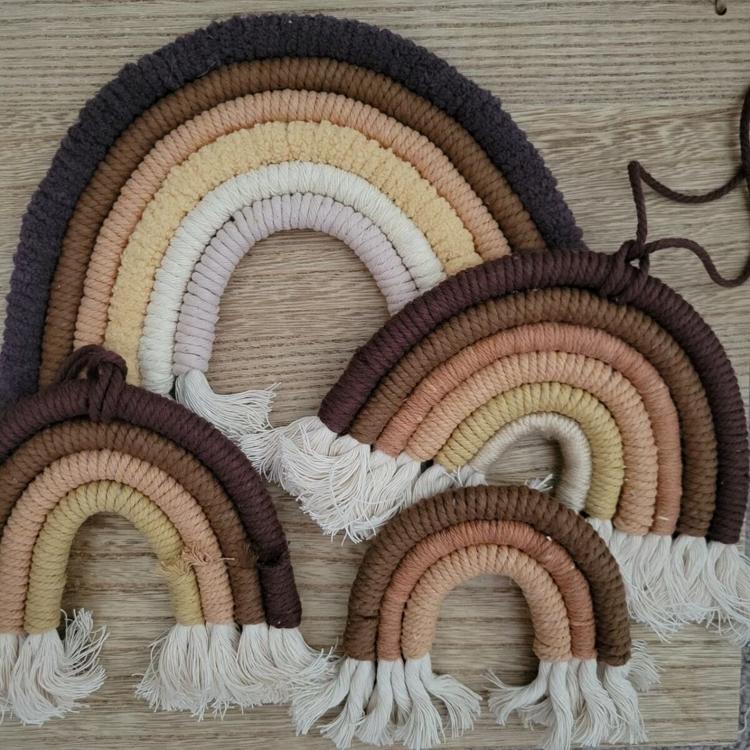 "By sharing my story, authentically, it has honestly allowed other people to share their stories with me and find comfort in that safe space," said Adamo. 
On Saturday Adamo hopes to spread her rainbows and her love for everybody, especially during Pride Month. 
"To me, my job is to love you," said Adamo. "We're not free until we're all free. So for me, pride is knowing that I can love another person no matter what." 
This Saturday, June 11, Main Street Morgantown will be hosting their June Arts Walk from 11 a.m. to 4 p.m. to celebrate Pride Month and support the LGBTQ+ community in Morgantown. 
There will be several artists tabling their work lining the streets of downtown Morgantown. To find out more about what artists you'll find and where their stands are located, check out Main Street Morgantown's instagram page here.