A new metal-based record store is now open to the public in downtown Morgantown.
Shiny Dome Records, located across the street from the bar and performance venue 123 Pleasant Street, provides a place for those interested in expanding their punk and metal vinyl collections.
Over the past decade, record and vinyl sales have been increasing. According to the Recording Industry Association of America, vinyl albums earned $1.2 billion, compared to $483 million for CDs in 2022. 
While streaming services account for the majority of music revenue, it's no question that recording artists are making physical copies like vinyl and CDs a priority.
Chris "Baldy" Herrod, owner and operator of Shiny Dome Records, has been involved in the music scene of Morgantown for over 17 years and has been collecting records for a lifetime.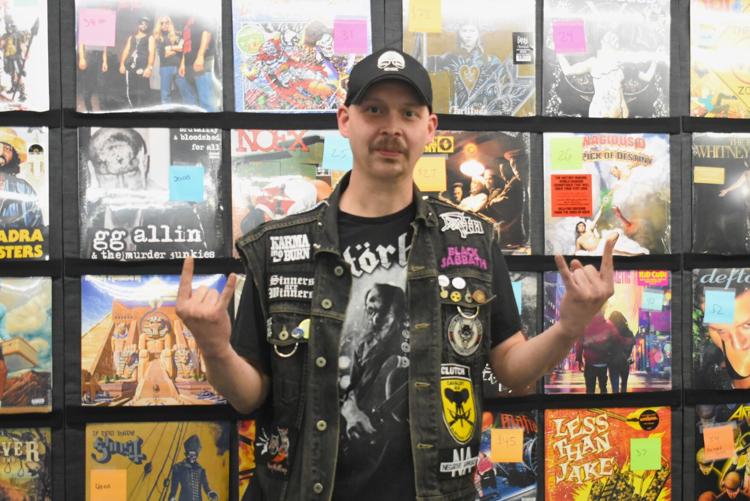 Working closely with 123 Pleasant Street, Herrod has done performance bookings, put together benefit shows and worked as the main sponsor and host of the annual FuzzFest in August.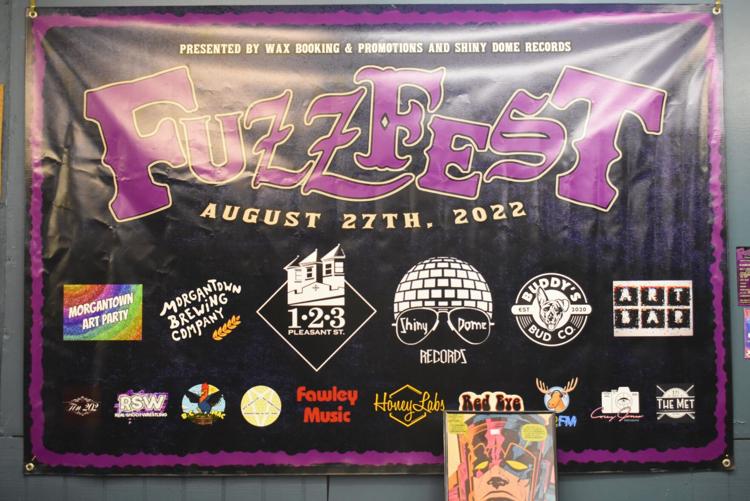 After setting up record booths at both the festival and during shows at 123, Herrod said he decided to open his own space. 
"I was a cook for 19 years, and then the pandemic hit," he said. "I had just had enough of it, and I was already in my collecting phase. So, I said screw it, I'll just start a record shop."
Herrod's store has a wide collection of albums and genres ranging from death metal including Obituary, groove metal including Pantera, thrash metal including Power Trip, to punk albums including music from Dead Kennedys and post-hardcore albums from Fugazi. 
The store also offers some hip-hop and country options including records from Dolly Parton, Garth Brooks and Waylon Jennings.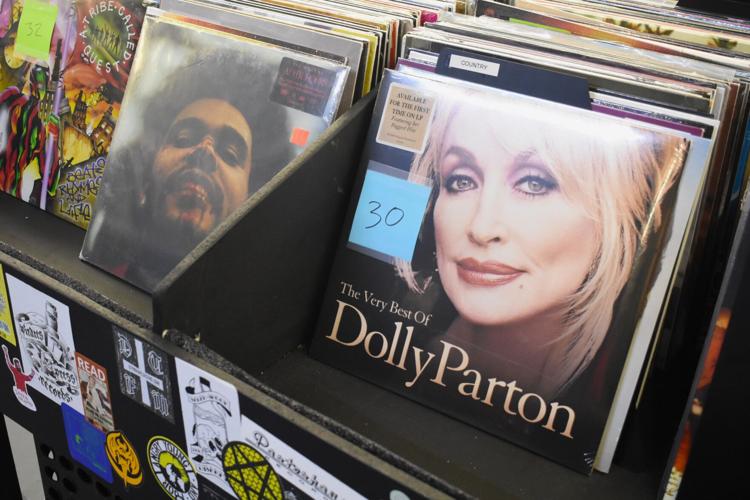 For local bands, Herrod created a "Loud and Local" section in the store. 
"Being that I'm a big supporter of the local scene, it would make sense for me to do that," he said.
Along with records and vinyl, Herrod has included VHS tapes, CD's, action figures and books in the store.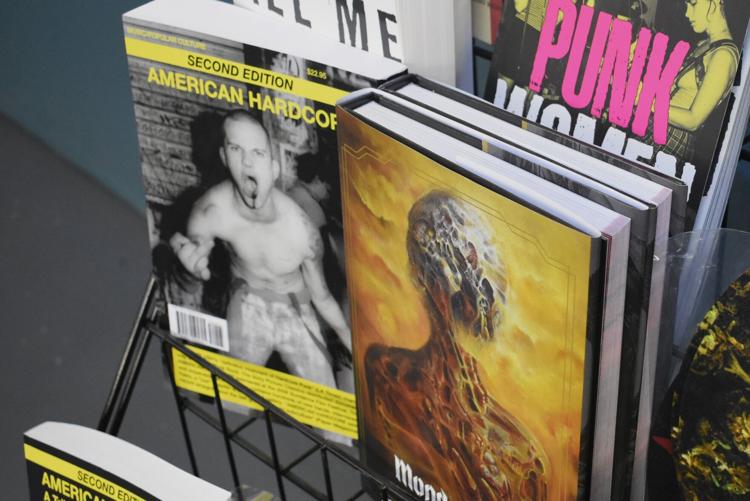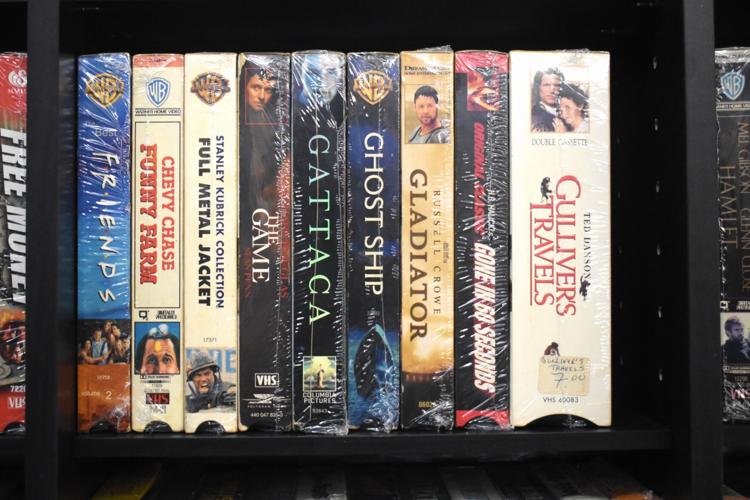 With the nearest record shop being Assumption Records in Rivesville, West Virginia, Herrod said he wanted to create an accessible record store for the community of Morgantown. 
Kiedan Michaels, Herrod's assistant manager at the shop, also comes from the 123 Pleasant Street community and will be focusing on pricing, stocking and floor sales.
Like Herrod, Michaels comes from working over 18 years in the service industry.
Michaels hopes that Shiny Dome Records will supply Morgantown community members with affordable and accessible ways to expand their music listening experience.
"Most of our [records] are sealed," he said. "Which allows us to price used stuff at a more friendly price for consumers. You're buying everyone else's experience." 
Michaels believes that the shop will provide a space for both collectors looking for rare finds and those interested in newer releases.
"The hunters who are out there looking for used gold, old and rare, can still have that thrill," he said. "And for people who are more interested in new stuff and are willing to pay, we have plenty of that too."
Eventually, Shiny Dome will allow individuals to bring their own records in either to exchange, donate or trade.
Shiny Dome Records will be open Mondays through Saturdays from noon until 7 p.m. For more information, check out their Facebook and Instagram page @shinydomerecords.