After a night out at either one of Morgantown's dozens of clubs, bars, house parties, frats, etc., you might be in dire need of a super fattening and greasy meal, because let's face it—no one wants to eat a salad after shots.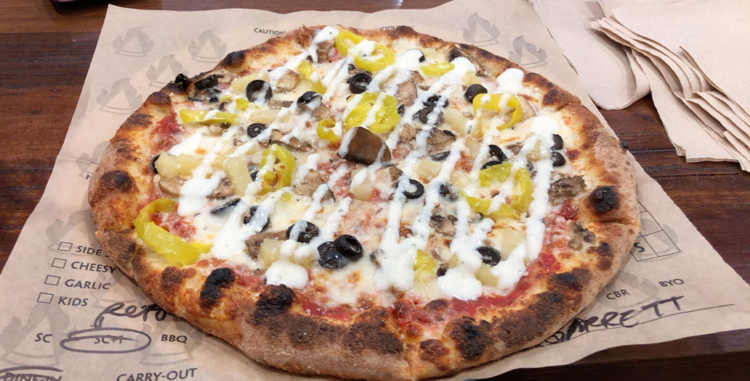 So if you're new to the city or maybe just don't go out much, you might not know where you can get such a meal in the wee hours of the morning when the only thing you can think about is food and texting your ex. 
But, never to fear, we've compiled a list, in no particular order, of the best drunk food Morgantown has to offer and are kindly sharing it with you. Use it wisely. 
1. Benny Velino's
 A slice of pizza bigger than your head for only $5 is all you need to know about Benny's to know it's the place to go after a night out. A whole Benny's pizza is 28 inches, if that gives you any indication of slice size. They've also got all the classic pizza bases covered such as cheese, pepperoni, mushroom and sausage pies, while also having specials of the month for more interesting slices. Their pizza is always insanely hot, crispy and is overall delicious. You're missing out if you've never been. And, to top it off (pizza pun intended), Benny's has an awesome selection of non-alcoholic beverages to hydrate you up. 
2. D.P. Dough 
You can always count on a calzone to treat you right after a night out, and D.P. Dough does not disappoint. With 25 different calzones to choose from, not including the build-your-own option, this place is Ben Wyatt's greatest dream and will be yours too after a rough night. Try a "Mountaineer Zone" with pepperoni, sausage, mozzarella cheese and Italian spices or a "Mac N Pork Zone" stuffed with mac and cheese, pulled pork, barbecue sauce and cheddar cheese. Drunk you will love it.              
3. Lotsa
Building your own personal pizza is pretty fun when you're drunk, to be honest, and Lotsa's pizza is delicious inebriated or sober. With three different crusts, including gluten-free, multiple sauces, cheeses and toppings, there's a pizza for literally everyone at Lotsa. Every pie is stone fired in less than 10 minutes, so when you're starving at 2:30 a.m., you'll be munching in no time. Also, on the weekends, once it's later in the night, Lotsa starts giving out bottled water for free! 
4. High Street Canteen 
A Morgantown staple, "Canteen," as it's known around campus, is a favorite among students and alumni alike, and what makes it such a great drunk food location can be summed up in two words: mozzarella sticks. Arguably one of Canteen's most popular menu items, they're easily one of the best drunk foods, too. Biting into a hot mozzarella stick dunked in marinara sauce might be one of the best things in the world. 
5. Jimmy John's 
Greasy food isn't always for everyone, but sandwiches definitely are, and Jimmy John's subs are some of the best out there, especially at the end of a night out. Fresh bread, cold cuts, fresh veggies and condiments come together to make something beautiful. Also, chips and a pickle, who couldn't love this meal, sober or not?