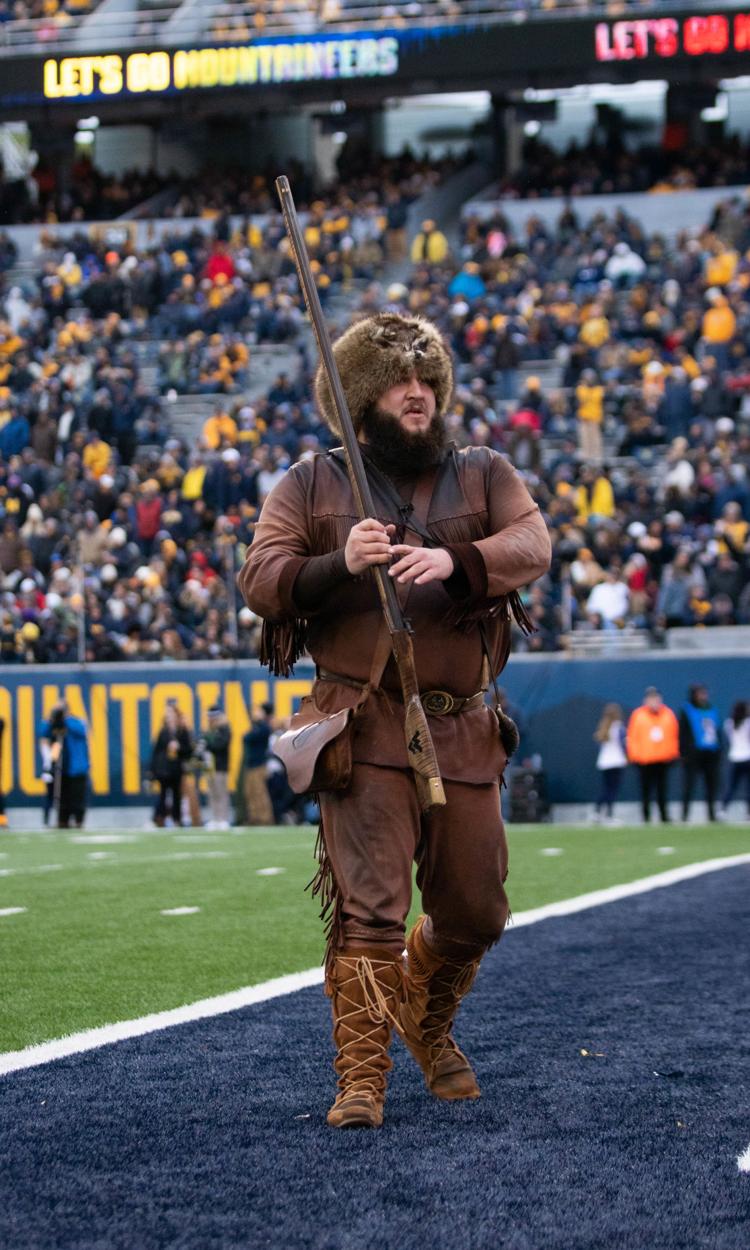 Before Timmy Eads was selected as the 2019-20 Mountaineer, students were contacting then-Mountaineer Trevor Kiess with questions about the position and asking how they could apply.
To avoid this and to better get information out to the University, the decision was made to hold an informational session about applications for the highly-coveted position. The inaugural meeting was such a success they decided to hold another one this year, which officially kicks off the search for the next Mountaineer.
"What happens is you apply; you have to put everything down that you do," Sonja Wilson, senior advisor for the Mountaineer Mascot Program, said. "I've never served on [the selection committee] because I work too closely with the Mountaineer, but the selection committee always looks for somebody that's very well-rounded."
The information session will be held at 7:30 p.m. Tuesday in the Mountaineer Room of the Mountainlair and will be led by student members of the selection committee along with Eads, who will be available to answer questions. The location of the meeting was done by design, Wilson said.
It's a 3-month-long process until the next Mountaineer is officially announced, with the application being sent out to the student body Jan. 6 through email and social media.
The application is due Jan. 24 and must be turned in in-person, Wilson said, otherwise a student is unable to apply. The times and locations for the in-person application drop-off have yet to be determined.
Following the application submissions, the selection committee, which consists of selected students, faculty and staff, score all the applications and then interview the top applicants.
"You have to make the paper cut, just like you do for a job or anything, and then they pick the top 10 [candidates] from the paper applications," Wilson said. "They have to write two or three essays, they have to list all their stuff, so [the selection committee is] looking at how well you can write, your writing skills, and if somebody is just really focused in, like, pre-med or something like that, and they do nothing else, they're probably not gonna make it.
"They're looking for someone who has a lot of good time management skills."
Eads, who was officially sworn in as Mountaineer at the annual WVU football Gold-Blue Spring Game on April 9, has done about 270 appearances as the Mountaineer so far, including three per day over the summer, according to Wilson.
Wilson said Eads embodies what it means to be a Mountaineer and will do nothing but help whomever he passes the musket onto next, just as Kiess did for him.
"I want to look for someone that would uphold all the things that we are as Mountaineers," Wilson said. "We're courageous. We're not afraid to get in there and fight. Somebody that can meet with people on all levels, because I know what the Mountaineer does, they have a story to tell and they have to tailor that story every single day to either kindergarten kids or people in a nursing home or high schoolers or children's hospital. You have to be able to talk to all levels of people at all times."