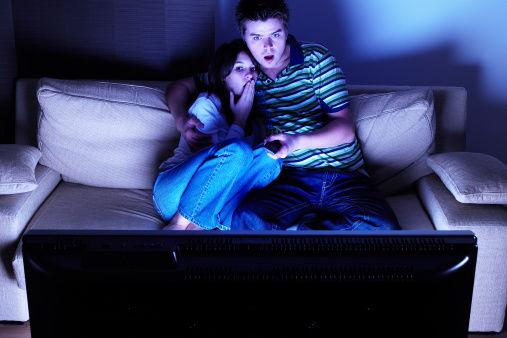 On Valentine's Day, Netflix will be a platform that is going to be used heavily for couples. The term "Netflix and Chill" will definitely be used, but in order to use this strategy, you need to know what movies NOT to watch. Here are five films NOT to "Netflix and Chill" to:
"The Texas Chainsaw Massacre: The Beginning" by Jonathan Liebesman
If you're trying to make a move, stay away from this at all costs. Chainsaws, blood, gore and Leatherface don't equal a good film to make a move.
"Coco" by Lee Urkin and Adrian Molina
You could argue not to choose any Disney or Pixar film to make a move on, but out of all of them, "Coco" is the number one. The only thing that will come of this a lot of tears, and that is it.
"The Emoji Movie" by Tony Leondis
In what is one of the worst films made in recent memory, this should be pretty obvious. If you put this film on expecting to make a move, she will leave.
"The Dark Knight" by Christopher Nolan
This is a masterpiece of a film and arguably the best comic book film ever made. If you decide to watch this, you and your date will be too invested to do anything else.
"Se7en" by David Fincher
This thriller is another case of a great film, but bad "Netflix and Chill" film. With extremely graphic and intense scenes, the only thing that will happen is the nice candle-lit dinner you went to making a reappearance.