The WVU dance team is giving students the opportunity to continue their passion for dance, even after high school.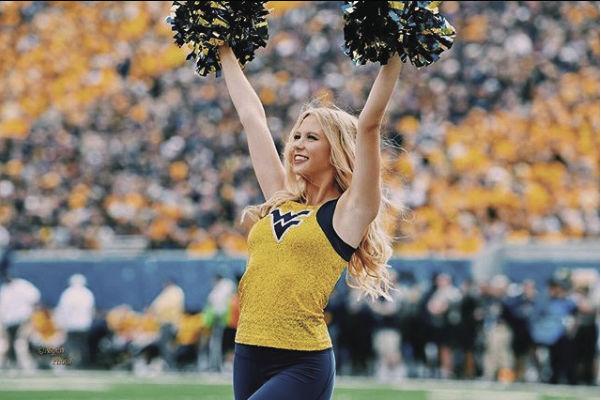 Taylor Frame, a freshman member of the dance team, said it has benefited her by giving her "a way to still dance and compete in college."
But that is not the only perk.
"It has ultimately brought me some of my best friends now," Frame said. "We have a very strong team bond."
The team plays a big role in boosting school spirit at sporting events.
Along with raising spirits and entertaining WVU fans, the team practices all year for the National Collegiate Dance Competition in April, Frame said.
Things get interesting when it comes time to decide who gets to compete, Frame said.
"All dancers tend to get slightly competitive, so it gets a little competitive when it comes to national spots," Frame said. "But ultimately, we are all incredibly supportive of one another no matter what happens."
To attend the national competition, the dancers have to work hard to fundraise. The team consistently puts on events throughout the year to be able to meet the expenses.
"We have had events like drag queen bingo, clinics for kids and high school students and raffles," Frame said. "We put on a lot of fundraisers."
Joining the dance team is competitive in itself.
In order to join, students must prove their talent in an audition. The team even holds clinics for those interested in auditioning.
"If you aren't a member, you can help out by coming to our fundraisers or simply donating," Frame said.