West Virginia University took a shot at "Assassins," and hit the target.
From Abraham Lincoln to Ronald Reagan, the musical "Assassins" uses attempted and successful presidential assassinations to shine a spotlight on modern issues.
 "It's a great way to show history in a play that's really fun," said audience member Emily Goad, a sophomore business student from Maplewood, New Jersey
With music written by Stephen Sondheim and book written by John Weidman, production of "Assassins" began in 1990. When the musical hit Broadway in 2004, it received 11 nominations for Tony Awards, five of which won. The years since then have not wrinkled the script; the relevance remains. 
"It's remarkable that a musical piece written 25 years ago speaks about issues that we are dealing with today," said Lee Blair, the director. 
According to Blair, the musical's relevance is in the issues discussed.
"Sondheim is using the assassins as a catalyst to talk about racism, immigration, and mental illness and politics,"said Blair. "[He] uses them to comment, to satirize, to discuss, to argue, about those issues."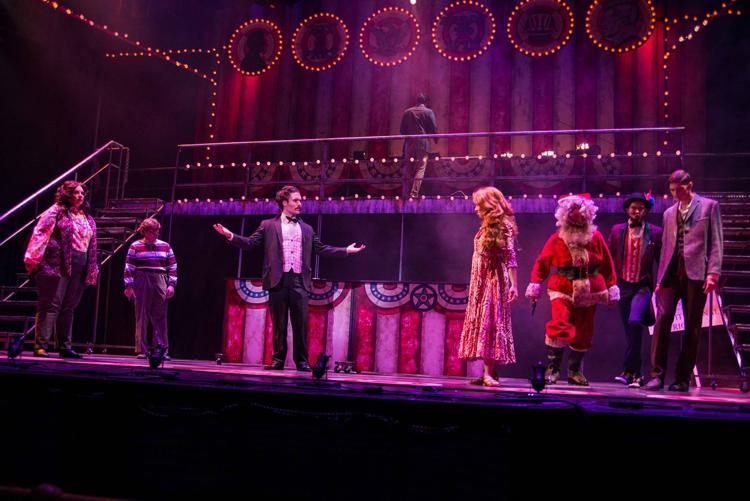 Satire is strong throughout the musical. Not only are the assassins ridiculed, but so are political parties, social stigmas and presidents and their followers. All of the assassinations are set up to seem like a carnival game, giving the murders undertones of comedy.
The audience laughed at characters who committed crimes that haunt history books. Infamous assassins were interchangeably horrible and humorous.
"It's a tragic piece as a whole, but even in tragic moments there are moments of laughter," Blair said.
Joseph Gay, a graduate acting student who portrayed John Wilkes Booth, said he enjoyed playing a hated person. 
"It's one of my favorite things, actually," Gay said. "I get to connect with somebody who is so hated. I get to put a character on stage and try to get the audience on my side."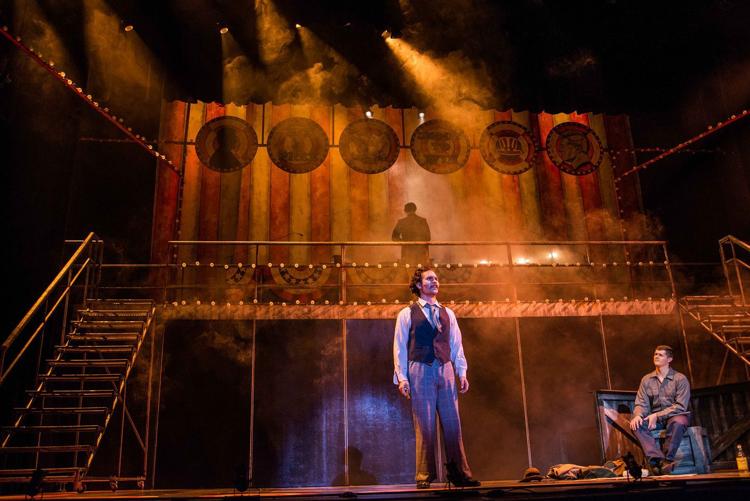 Throughout "Assassins," as music mixed with murder, the energy of the actors remained high.
Audience member Samantha Huffman, no stranger to the stage, is a member of The Rustic Mechanicals, a West Virginia acting group focusing on Shakespearean plays.
"I am very impressed with the amount of energy," Huffman said. "I think in a show that doesn't necessarily have a narrative, when you're telling more episodic stories, the intention and what the actors are trying to do in a scene is very important."
"Assassins" does not have a storyline that flows from point A to point B. Instead, scenes flit through stories of certain assassins, thus requiring the actors to be compelling enough for their individual stories to feed kindle to the audience's attention. 
The WVU actors accomplished this.
"I was very impressed with how strong the choices were and how strong the intent was," Huffman said. "There wasn't really a question of what the [actors] were doing, or how they were trying to affect the people they were on stage with."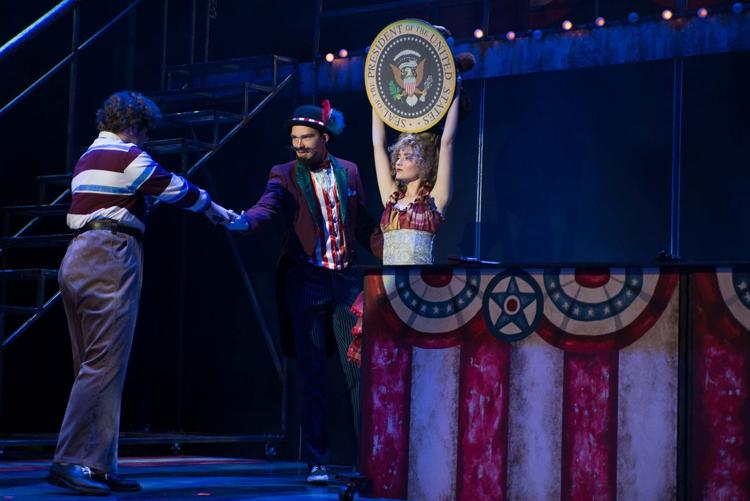 "Assassins" is not a documentary. While the characters are rooted in reality, their traits and actions are exaggerated for comedic and dramatic effect. Blair called the play a "historical fantasy."
"The play has some rough language, profanity, derogatory terms and names, sexual situations that are extreme; it's real life," Blair said.
Though, the show's creators "have taken artistic license to augment the story," Blair said.
"Assassins" will be performed at Morgantown's Metropolitan Theatre until October 22.