Female empowerment and self-love are themes of Valentine's Day 2019.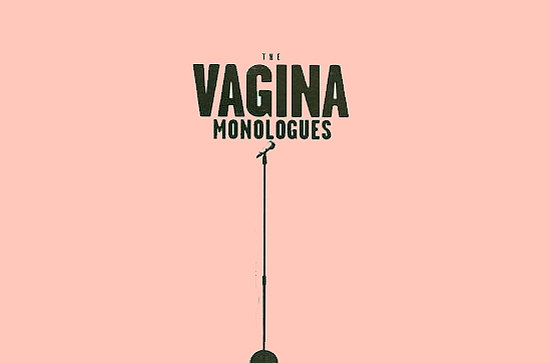 WVU's School of Theatre and Dance, along with the Division of Diversity, Equity and Inclusivity put on Eve Ensler's "The Vagina Monologues" on Monday and Tuesday night. The play was performed by WVU students and directed by Dr. Radhica Ganapathy.
The play was written by Ensler in 1994  based on a collection of interviews conducted with women surrounding topics of rape, abuse and sexuality. While some monologues were dark and disturbing, others were passionate, uplifting and even humorous. The play was composed of 18 different monologues from the perspective of different women in various walks of life. The topics that were touched on included body hair, transgender women, body image, domestic abuse, short skirts and female sexuality. The ages of characters ranged from a 6-year-old girl to a woman in her late 70s, yet all characters were played by college students. While the topics covered in "The Vagina Monologues" may not have been entertaining for everyone, the performances delivered by students made for a dramatic viewing experience.
Patrons of the play were charged $5 at the door and all proceeds from the performance went to the Monongalia County Rape and Domestic Violence Information Center.
Mary Pennington, a senior from Martinsburg pursuing her B.F.A in acting, performed a monologue entitled "Under the Burqa."
Pennington got involved after the director emailed her to see if she had an interest in performing a monologue.
"There were some difficulties with 'Under the Burqa' because I am obviously Caucasian and I grew up in America, and so trying to relate to a different culture without insulting it, there is definitely a fine line, and I obviously don't want to represent that culture myself, but at the same time, there are certain things I can relate to and emotions that they experience that we also experience," Pennington said.
While everyone in the audience could not relate to every single piece, Pennington said that everyone could relate to something in "The Vagina Monologues."
"I wanted to be informative with my piece and show how we're all connected in this way," she said.
While there were a lot of monologues Pennington could relate to, she had trouble relating to the ones told from the perspective of older women because she had not had the same experiences as them.
"Luckily we're growing up in a time where people are more comfortable talking about their sexuality, we still have a long way to go, but we came from a culture where they really didn't talk about it," Pennington said.