Written by Sharyn Rothstein, "Right To Be Forgotten" focuses on privacy laws passed in Europe. The story follows a young man, Derril Bark, who is fighting to clear his name from the internet due to a past incident that occurred decades before.
The Canady Creative Arts Center will be hosting "Right To Be Forgotten," a play directed by Irene Alby, a professor of acting and directing at WVU, on Thursday, Sept. 22, at 7:30 p.m.
"It's very timely, very political, and it really reads almost like those drama crime shows that you see on TV," Alby said. "It's very fast-paced."
Alby said the production is important as it showcases contemporary problems in today's digital society.
"It really goes into a lot of topics. What does it mean to be a victim? What is the impact of social media on our lives? What are the corporations or these big tech companies? How are they using our information?" she said.
Though the play is not yet published, it has been put on at the Arena Stage in Washington D.C.
Alby says the production will include screens such as monitors and backdrops to showcase the "wallpaper of life."
"The playwright talks about this overwhelming wallpaper of life that's always plaguing our lives," she said.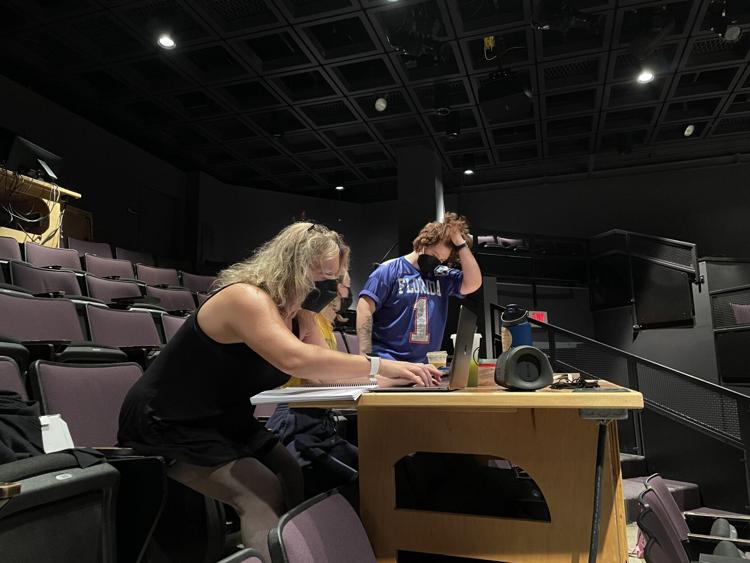 "The screens, the TV monitors are going to be for more intimate texting conversations that the characters have when they are looking on their devices."
Alby said the production will also have two guest artists working with the team.
Shammen McCune, an actor from Pittsburgh, will play the role of Marta Lee. McCune is well known for her work, including her role as Caliban in "The Tempest" at the Pittsburgh Public Theater.
Upasna Barath, playing the role of Sarita, is an actor and podcaster from New York.
Production for the play has been in progress since the beginning of the semester. Allison Cartmille, a theater design and technology student and a set designer for the show, has been working on the set since last spring.
"This is my first realized design," Cartmille said. "I started last year and then my designs were due about finals week last semester, and then I have been doing extra things as we get closer."
Seneca Phillips-McGraw, a student at WVU and set manager for the show says that the easiest part of the process is working together with other creative people. 
"The creativity is fun. We have a really great team of people and getting to work with them every day is definitely the easiest part," Phillips-McGraw said.
However, the production team has already run into a bump. Alby says they are playing catch up as they had to start production online.
"So we started right away, but we had COVID, so for about a week we had to cancel rehearsals and go on Zoom, but we're doing really well, the actors are great."
More information about "Right To Be Forgotten" is available on the WVU Events Calendar.