Gallery 304 Shop, a local vintage clothing store, will be hosting a vintage clothing event at Edith Barill River Front Park in Star City on Aug. 28.
The Star City Vintage Fest will feature about 40 vintage clothing vendors from West Virginia, Maryland, Ohio and Pennsylvania. The event will last from 11 a.m. to 8 p.m. and admission will be free.
"It's gonna be cool to see like what everybody brings because everybody has their own style and flavor," said Nathaniel Hart, owner of Gallery 304 Shop.
Hart explained that there will be a wide range of vintage options for shoppers to choose from.
"I think there will be something for everyone regardless of interests, style or budget. There will be band tees, sports tees, cartoon tees, WVU tees, outerwear, really anything you can think of when it comes to vintage and there will be affordable pieces," he said. "I know some vendors have $10 piles and racks but you'll also be able to find higher end stuff if that's what you're looking for."
After selling vintage clothing and sneakers over the last 10 years, and selling seriously for the last four to five years, Hart was motivated to plan this event in response to recent growth in the popularity of vintage clothing.
"There's a lot of people now who are like really into vintage and it's getting real mainstream," he said.
Yet while there seems to be a demand for vintage clothing, Hart noted a lack of options in the area.
"I just kind of wanted to give back to people who sell and people who are just interested in it and want to be able to see it and buy it. And there's not really a lot of that around here," he said.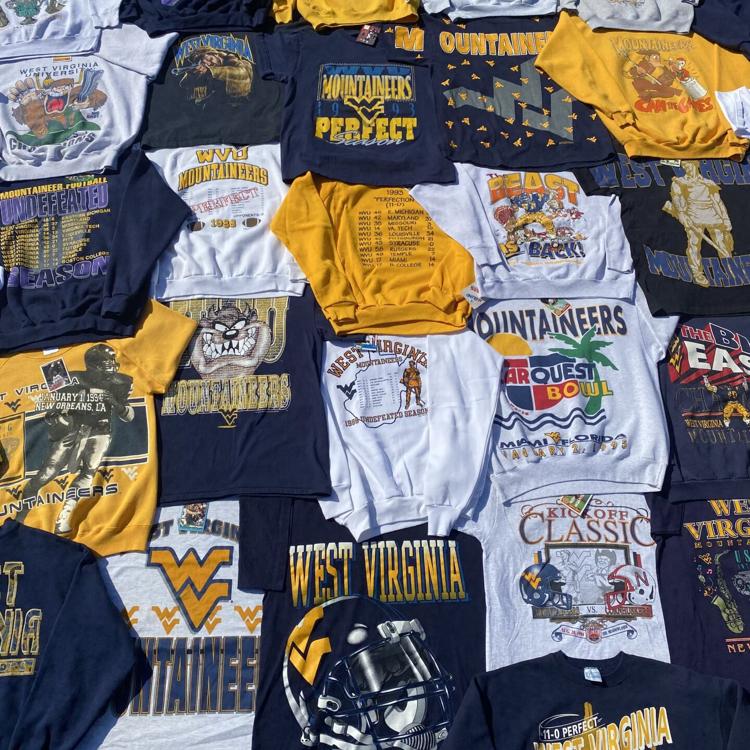 In addition to the variety of vintage clothing vendors, the Star City Vintage Fest will also feature several local food vendors including Cheese Louise, Rolling Hills Rolled Ice Cream, Stray Cat Chimmi Shack, Two Spruce Coffee Bar and Wonder Bubble Lemonade.
Hart explained that he has been planning to hold an event like this for several years, yet it was pushed back due to the COVID-19 pandemic.
Hart's shop which is currently online only will be opening a storefront at 327 High Street this September.
More information about The Star City Vintage Fest can be found on the event's Instagram account @starcityvintagefest.