It's not uncommon to see students using the basketball courts in the WVU Student Recreation Center.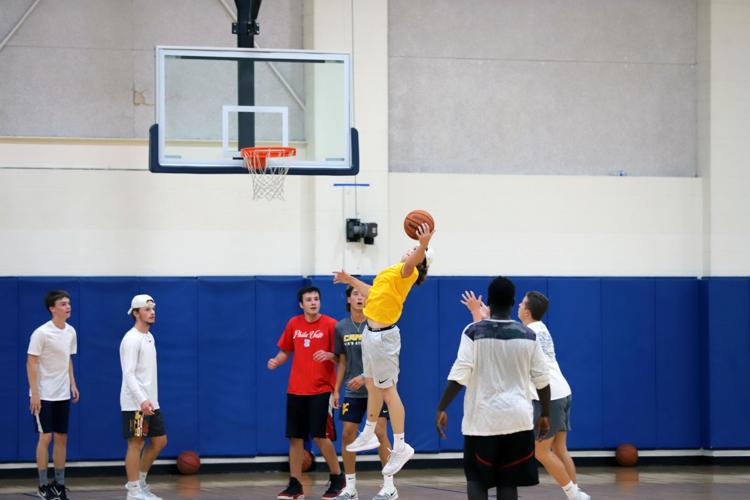 Whether a few friends are just shooting around or there is a full-blown pickup game going on, the courts see their fair share of use. However, sometimes the basketball being played on the court is the least important part of what is
going on.
The Center for Black Culture and Research has been putting on weekly pickup basketball games at the Rec Center for the past three years.
"If you're not familiar with the African American community, one of the many places in our community is the basketball court," CBC program coordinator
Eric Jordan said. "People just don't go there to play basketball."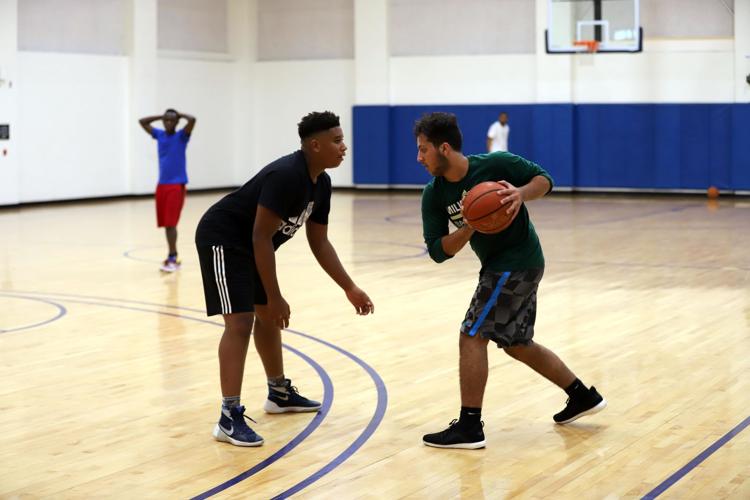 The event is called crossover pickup basketball, and it will be held every Wednesday this semester from 4:00 p.m. to 6:00 p.m. There is a sign-up
sheet for everyone that wants to participate and there is live play-by-play and music provided by local DJs. Jordan said that the games, more than just being sports, are a great way for students to relieve stress and get together.
Out of 26,921 students on WVU's main campus, 22,012 are white, according to records from the WVU enrollment office. It can be difficult for students of color to immediately feel at home or meet other people like them on campus.
"It draws kids from all over campus," Jordan said. "We get a lot of players from all races and culture to get involved, but I definitely see people creating
relationships there that they weren't created before."
Jordan said it is not unusual for them to have 70 or 80 students come each week, and not just to play. Jordan said a lot of students come just to
hang out, watch and listen to the music.
"It brings them all together and it's all through basketball and music," Jordan said. "The music plays a big part of this program. It's the combination of the sports and the music that brings everybody together."
All games are played on court No. 1 on the second floor
of the Rec Center.