The Downtown Library is showcasing a sustainable fashion exhibit that's displaying dresses made from zero-waste and transformation designs. Transformation designs involve creating a garment that has more than one way to wear it.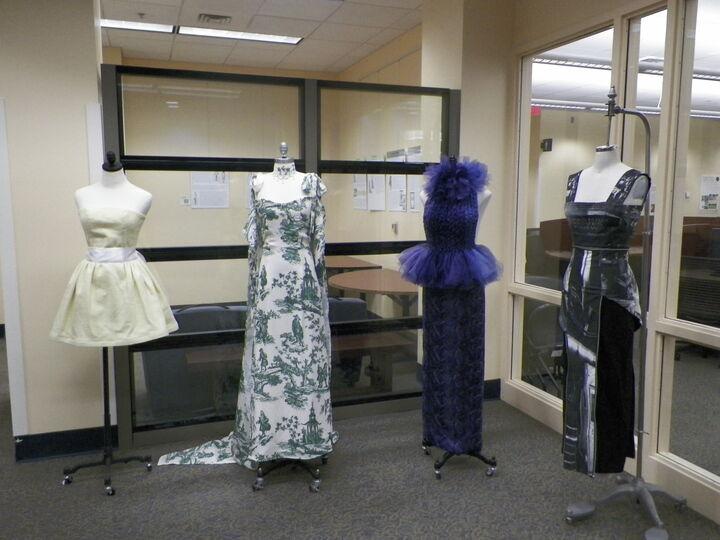 The exhibit was put together by Sally Brown; library exhibits and program coordinator, Colleen Moretz; professor of fashion, dress & merchandising, as well as graduated and current fashion Design students. 
"I really got into sustainability because it's something that's really important within the fashion industry," Moretz said. "I challenged my students to be able to create a garment that has some kind of sustainable aspect to it."
The planning and installation of the exhibit took about six to nine months according to Brown.
"[Moretz] submitted her proposal for the exhibit award Fall of 2021 and we accepted it in January of 2022," Brown said. "I worked with her over the spring and summer to put all of her designs and content together into a display as well as the students' designs and text content into the display."
Each dress on display was made using a technique that allowed for either a zero-waste design or a transformation design.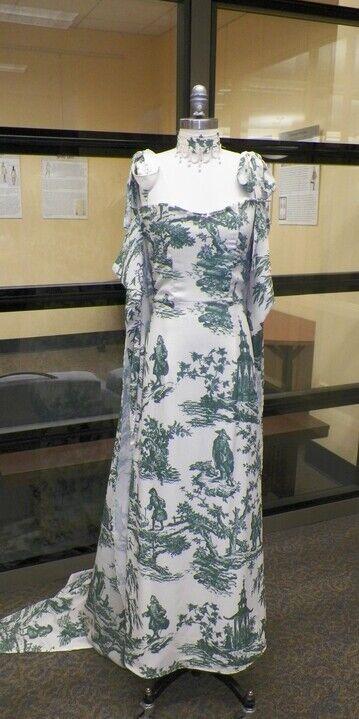 According to the Environmental Protection Agency in 2018 11,300 tons of textiles ended up in landfills, an increase compared to previous years.
"So with zero-waste, there is no waste from the pattern from the garment, as far as fabric and then when it comes to digital printing–that really is good for the environment versus dyeing," Moretz said. 
Fashion Design students presented their garments to participants, Wednesday, following the opening of the exhibit. Students explained their creative process as well as the inspiration behind their piece. 
"I went home for a weekend and planted daffodils, so the whole idea just came from a daffodil at first," Jake Dial, senior fashion design student, said. "Almost like an upside down flower with the skirt and then of course underneath, on the romper, there are all these flowers that are hand-sewn on."
According to Moretz, students took inspiration from New York, different time periods, other designers and more.
"A lot of inspiration came from the sixties with Diana Ross and The Supremes, just kind of these girl groups that had these classic, timeless looks," said Dial. 
Signs that are hanging throughout the exhibit were made by Brown and her team to provide visuals and a description for each design used for each dress.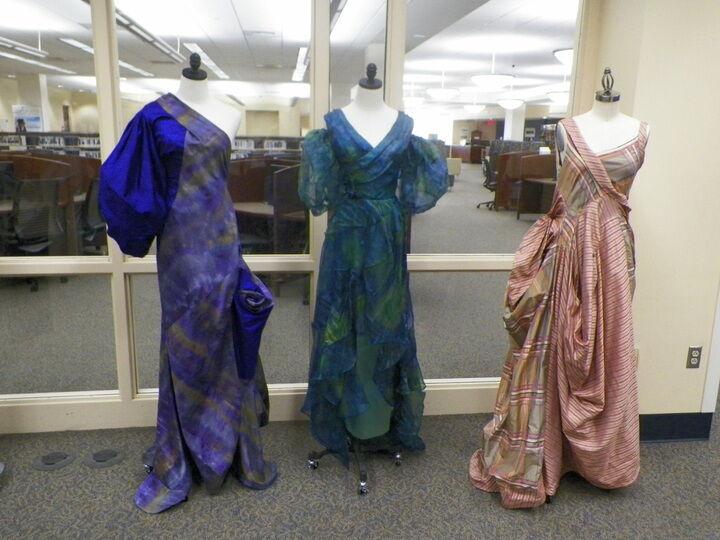 According to Brown, WVU Art in the Libraries offer three awards for exhibit proposals. There is an award for students pursuing a bachelor of fine arts degree, one for graduate students and one for faculty members. Moretz won the 2022 Art in the Libraries Faculty Exhibit award. 
Her exhibit is open in the downtown library now and will be open through May of 2023.