On Monday nights at 6 p.m. a group of West Virginia University musicians travel back in time to the colonial era as the Mountaineer Fife and Drum Corps begins its rehearsal.
This ensemble, led by George Willis, director of percussion studies at WVU, plays a mix of military music, traditional folk songs and folk songs from Appalachia. The ensemble was founded by Willis in 2014.
According to Willis, the ensemble is particularly unique as it is one of the only Fife and Drum Corps in Appalachia. There is a similar ensemble located at Marshall University in Huntington, West Virginia.
The fife and drum corps tradition is rooted in the military, where the drum was used as a communication tool.
"Essentially the Revolutionary War and the Civil War use the drum as a communication device," Willis said. "So no walkie talkies, no way to tell somebody 100 yards away to do something, so play a drum, it's really loud."
Katie Loayza, a sophomore music student and former member of the ensemble also noted how loud the ensemble is.
"Whenever we're playing something all together, it's just, it's hard not to smile, because it's so overwhelming in terms of sound," she said.
When war times ended, civilians continued the tradition of fife and drum corps, Willis explained.
The ensemble is typically made up of six drums and four to eight fifers.
The drums, which include both snare drums and bass drums, are all replica rope tension drums similar to the drums that would've been used historically. These drums are made of wooden barrels, animal skins and rope.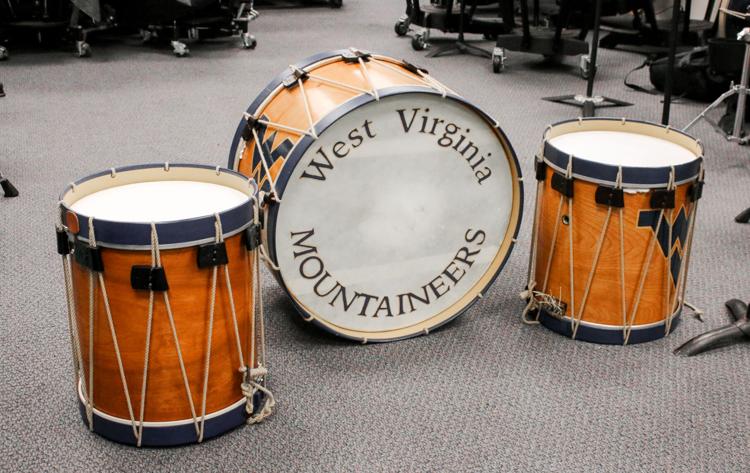 The fifes, Willis explained, are a predecessor of the flute. These instruments have six holes and are made of wood.
But while the repertoire and the instrumentation are almost enough to transport listeners to the battlefield, the ensemble wouldn't be complete without their uniforms.
When the ensemble performs they wear hunting frocks. Willis explains that these frocks are fringe jackets made of a heavy material similar to burlap.
Willis said that these are "like the jacket a frontiersman would wear."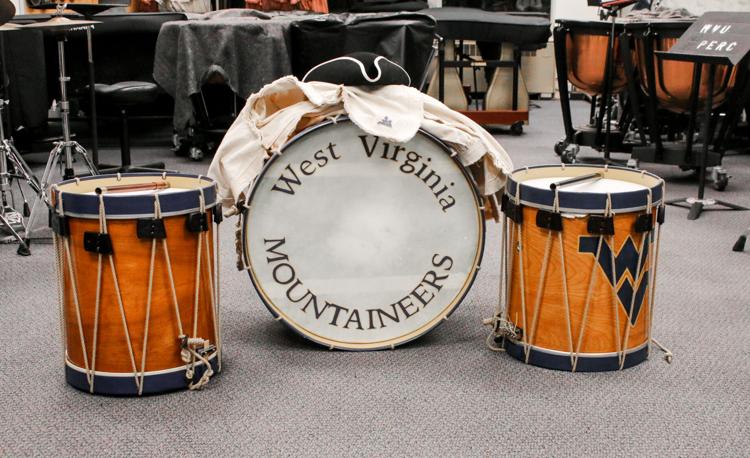 The director explained that he chose these uniforms to match the "Mountaineer look."
Members of the ensemble also wear a tricornered hat, which Willis explained is more "colonial."
In addition to their performances at the Creative Arts Center the Mountaineer Drum and Fife Corps has also performed at Revolutionary era festivals as well as for organizations such as the Sons of the American Revolution.
The ensemble also plans to perform in the Pittsburgh St. Patrick's Day parade this March.
One of Willis' favorite things to do with the ensemble, though, is to perform in schools.
"It's so hard to learn history, sitting in a desk, and people just telling you dates and things," he said. "But when you hear some music, and you can say, well, 'This drum played this at the Battle of Lexington,' it just helps that it makes it better to understand a better connection,"
Willis also pointed out that while WVU's other ensembles feature music from all over the world, the Mountaineer Fife and Drum Corps provides students with an opportunity to learn about an American tradition.
"We have ensembles in the school that represent all cultures, so it's just nice to offer this one as well."