Runway of Dreams hosted a crocheting event Monday for interested students of all experience levels.
The event featured Helen Zhou, a TikTok creator who can only use her left hand. Zhou uses her channel to teach one-handed crocheting and knitting techniques. 
"You can crochet with one hand and a lot of people, me included, didn't think that was possible until I found this tool on Youtube," Zhou said. 
She has been making content on TikTok since December 2022 and has gained more than 14,000 followers.
Zhou first made her crochet aid using an instructional video on YouTube. Now, she has her own channel where she teaches others how to crochet with an adaptive crochet technique using one hand.
There are a variety of tutorials on YouTube available to people who are interested in making their own crochet aid.
Monday marked Zhou's first live demonstration for a group of people. She was also the first-guest speaker for WVU's Runway of Dreams, the newest chapter of the national organization dedicated to empowering people with disabilities through fashion.
Hannah Shuff, social media coordinator for WVU Runway of Dreams, led the beginner-level project to crochet a coaster, while Zhou led the intermediate-level project to crochet an acorn basket.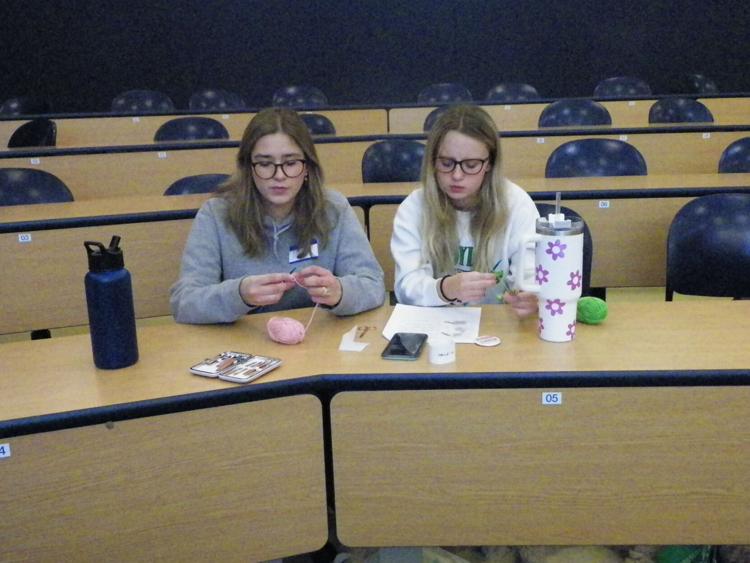 "It is hard at first but if you keep on practicing and watching good tutorials and good Youtube videos and also if you have someone in your life that can help you and teach you how to crochet, that's a plus," Zhou said in an interview. "Don't give up on crocheting because it is so much fun."
Shuff and Cassandra Stewart, president of WVU's Runway of Dreams chapter, said they found Zhou's page on Instagram. 
"We have just been trying to learn and navigate etiquette within the disability community," Stewart said. 
She added that the crochet class was the first major event for Runway of Dreams.
"When we see a disabled creator doing something awesome, the first thing we do is check out their page to see what they're about, see what values they're promoting, and see how maybe we can engage and then we reach out to them," Stewart said.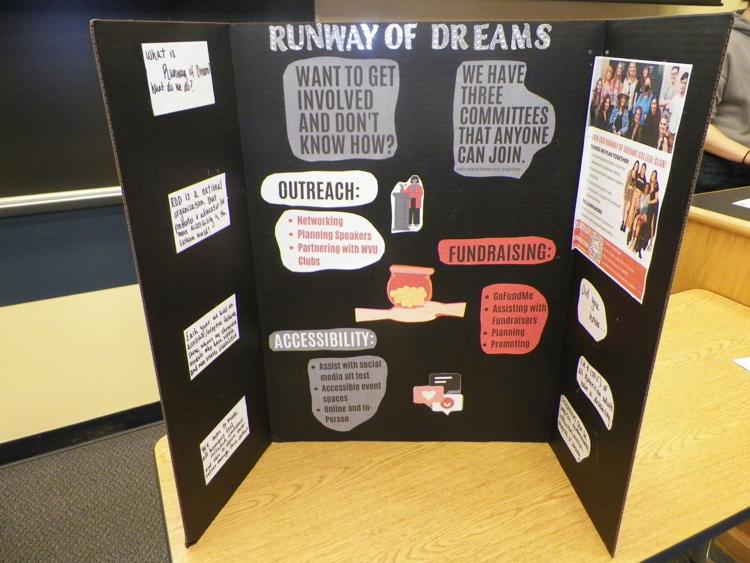 After starting the WVU chapter of Runway of Dreams in fall 2022, Stewart works to make every event accessible to all students. 
"Our main goal as a place on campus is to be accessible and create a community," Stewart said. "Our main goal as a club is to fundraise for Runway of Dreams." 
The club has a GoFundMe that is accepting donations. The club also plans to hold fundraisers and a fashion show to raise money for the Runway of Dreams Foundation. 
"We want to work with everyone and anyone," Stewart said. "We just see so many ways that we can partner with organizations on campus and have the theme be accessibility and uplifting disabled voices and the community itself."
Students can get involved with the campus organization by visiting their Instagram, @runwayofdreamswvu, or joining the club through WVUEngage.