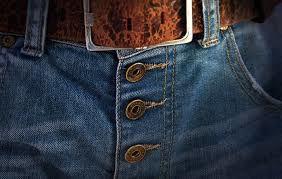 Easiest clothes to take off:
Dresses: You know the drill — just pull it up, and you're ready to go.
Skirts: Pretty much the same deal as dresses.
Sweats: Not always the sexiest article of clothing in the world, but extremely efficient. If you have plans to just hang at home with your boo, throw on a pair of sweats and you are good to go.
Oversized shirts: General rule of thumb: anything big and baggy can quickly be pulled off at a moment's notice. Wear tighter-fitting clothes on the first couple dates, but once you're comfortable with the person, there's no harm in a big t-shirt.
Lounge shorts: Being comfortable to wear before and after, lounge shorts might be the ultimate clothing choice when you know what's happening after dinner. Get a cute pair and let the fun begin.
Most difficult clothes to take off:
Rompers: Although rompers are cute and desirable options for young women — or men (rompHIM!) — especially in the summer, they are definitely not a good choice for anyone looking to get it on.
Overalls: The once-popular fashion trend has made an appearance again in recent years, but the buttons of overalls are still a potential hazard for anyone trying to get undressed quickly. Leave the buttons at home.
Mountaineer Buckskins: Although seeing a grizzly, bearded man might be a turn-on for many, there's no way that uniform provides easy use in the bedroom. Between all the different buttons and straps, you'd be better off just sticking to a pair of jeans.
Bras, sports bras and bralettes: Simply put, they just get in the way. They still look nice, though.
Button fly jeans: Once again, buttons are the enemy of fast sex. Jeans are stylish and can always pull together your outfit for a first — or third — date, but make sure to only wear jeans with zippers, otherwise you could be in for a long wait to get them off.