After finishing school at WVU with a Bachelor of Arts in regents and areas of emphasis in gender studies and communications, 2012 graduate LaToya Jones had no idea what her next step would be.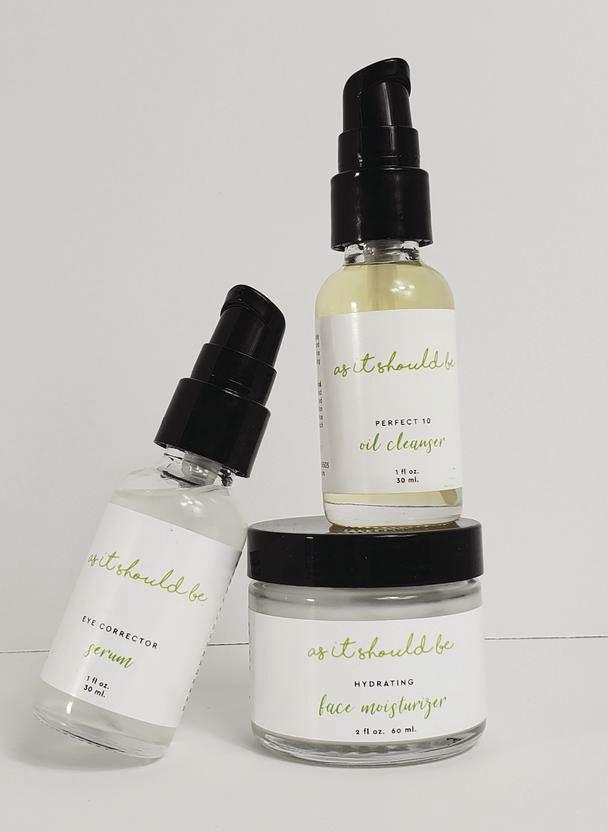 "I had two kids, and I was still finding myself out," Jones said. "I went through a divorce, and it was like, 'OK, what do I do now?'"
Jones, who was 29 years old when she graduated, worked at WVU and at a bank in Huntington before obtaining her master's in public administration from Purdue University Global in 2018.
"I wanted to do something that's actually going to impact the community that it's in," Jones said.
After coming to this realization, Jones decided to look into becoming an entrepreneur by creating her own skin care line.
"I researched other skin care lines and said, 'What did they do, and what don't they do?'" she said.
Although she was not quite sure exactly how to begin the process, Jones had a clear vision for what she wanted her brand to look like. She knew she did not want to use any major chemicals in the products she produced.
"I don't use major chemicals on my hair anymore," Jones said. "So, I was like, 'Why would I want to put them on my skin?'"
After doing some research, Jones found a manufacturer in Florida that could help give her a base for her product, which has zero sulfates or parabens. Jones also visited a dermatologist before choosing what would go into her product.
"I wanted to make an easy skin care routine; that's how I chose the products I wanted to launch with," she said.
Jones knew she needed a moisturizer, a cleanser and a mask. She then decided to add an eye serum and a coffee-infused beard oil to the list.
That was the start of her eco-friendly brand, As It Should Be.
Jones hopes to launch even more products to go along with her line, The Eco-Friendly Experience, in the future, starting with her next line, Ageless Beauty.
"I like to go with the seasons," Jones said. "I don't want to reveal too much because I want it to be a surprise, but let's just say this goes very well with cherry blossoms."
She went on to explain how some countries require products to be animal-tested, something that is not in line with her company.
"Certain markets we won't be able to go into because we are 100% vegan and 100% cruelty-free," Jones said.
In addition to being cruelty-free and vegan, Jones also makes sure her packaging is recyclable, even down to the box her products are shipped in.
"The goal is, at some point, to have the customers start sending back their plastic parts, and we will recycle it for them, and they can get a coupon," she said.
Jones would eventually like to be known as a luxury skincare brand. Her ultimate goal is to be the most eco-friendly skin care line in the world.
Starting her brand was not easy, and Jones says that anyone entering the world of entrepreneurship should be ready for a fight.
"It's a fight to get funding, and it's a fight to be taken seriously," Jones said. "Sometimes you feel like you have to prove yourself, but I put it towards wanting to prove something for myself."
Her eco-friendly skin care line can be found on her website, www.youraisb.com.