Every week, the back corner of the WVU Rec Center fields are home to a complex sport with four balls and three hoops at either end.
This full-contact sport is famously known as Quidditch from the Harry Potter book series, but in July, U.S. Quidditch and Major League Quidditch announced their rebranding to "Quadball."
The rebranding was part of a national effort to both distance the sport from Harry Potter author J.K. Rowling's anti-trans remarks and to allow Quadball to grow as an official sport free from trademark limitations.
Now, WVU's Quadball team is part of the movement.
"Back when we were still called Quidditch, people would approach us and they're like, 'This is the Quidditch team, that's that Harry Potter thing?' That'd be almost always the first thing asked," said Cameron Speaker, a sophomore biomedical engineering student and the president of WVU's Quadball team.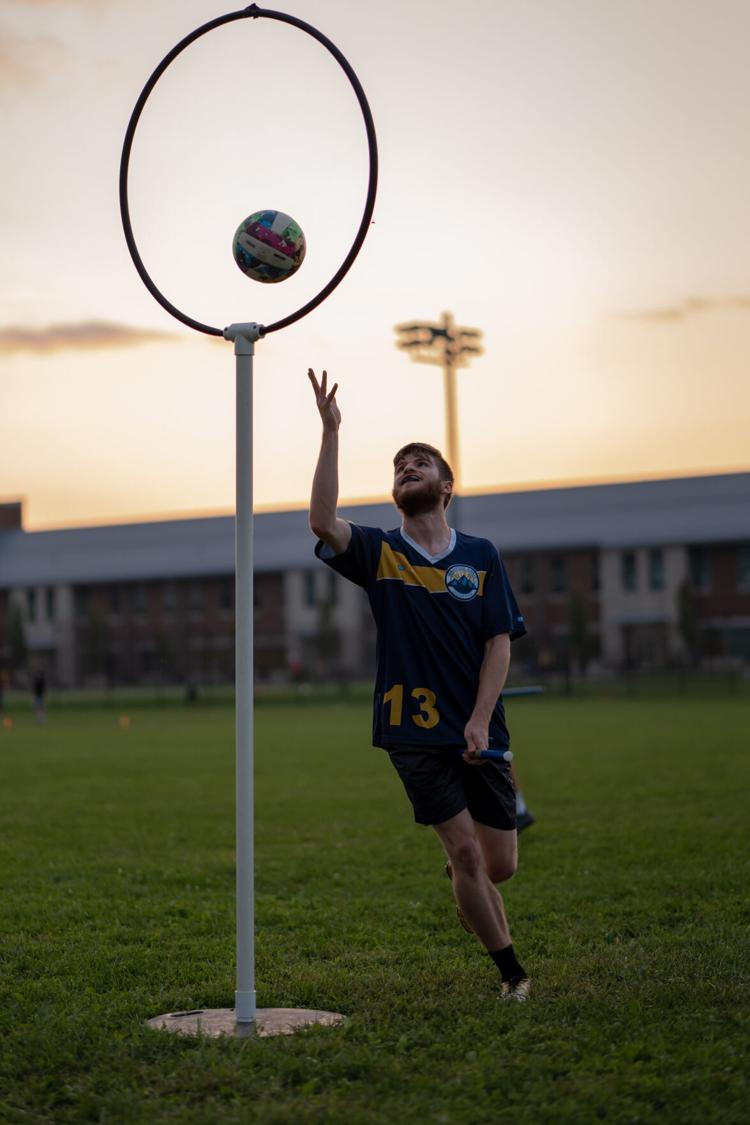 "[J.K. Rowling's] statements reflect on Harry Potter … which also reflects on us," he said.
Speaker added that his team prides itself on its inclusive and welcoming community.
"One of the best parts of Quidditch is the community you build," he said.
The team competes regularly against other schools like Penn State, University of Pittsburgh, University of Virginia and Virginia Tech. Speaker said this has allowed the team to make friends at the other universities.
Club Vice President Vincenzo Conforti, a senior digital marketing student, said that the club is also a safe space for members LGBTQ community who are interested in getting involved.
"We have a nice diverse team. I would say to encourage people because some people are like, 'Oh, I can't really do football because I might not be accepted in there.' But really, we accept everyone," he said.
In addition to being part of the Quadball community, members of the team also get the opportunity to travel for tournaments.
Last year, the team traveled to Salt Lake City, Utah, to compete nationally.
This year, they plan to travel to tournaments in Virginia, New Jersey and North Carolina. This year's national competition will be held in Philadelphia.
WVU Quadball team has five active members. This number is down from the Spring according to Conforti.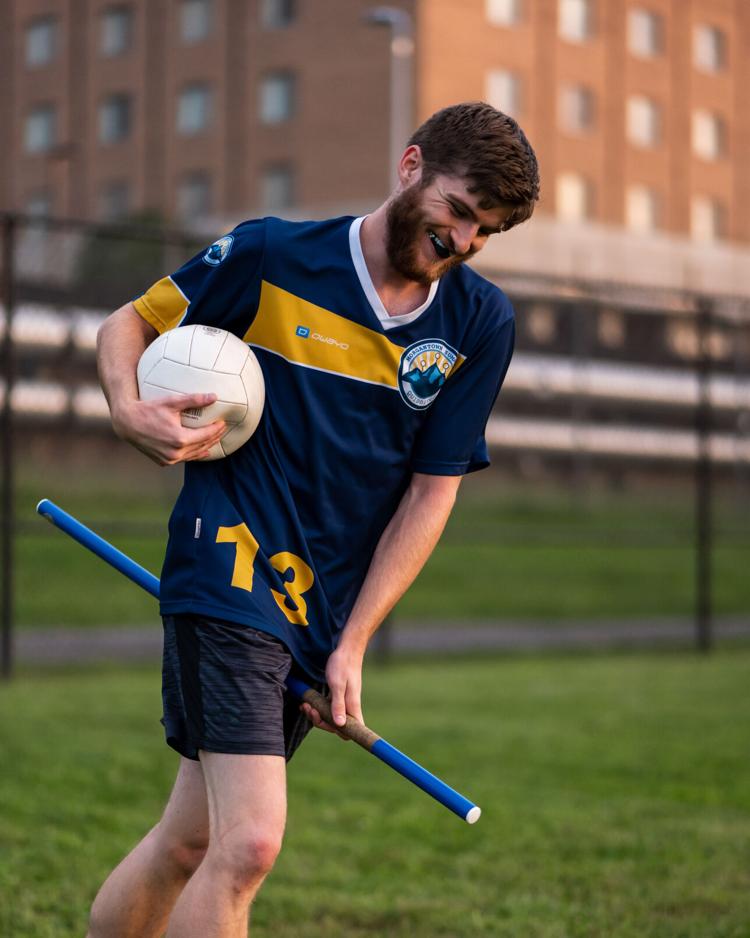 Conforti said the decrease in numbers this semester comes from a number of students graduating, as well as course conflicts preventing some students from participating in the fall.
Speaker said that in order to continue competing this semester the team may form a joint team with Virginia Tech.
Still, this semester is not the first time the Quadball team has struggled with numbers.
"We had a whole bunch of momentum, teams were really big, and then COVID hit," Speaker said.
Jack Melnick, fifth year aerospace engineering student and the coach of the team was part of the WVU Quadball team when the pandemic first struck, halting the team's practices entirely.
When restrictions slowly began lifting allowing the team to begin practice again, it would take time for the team to recover.
"It was really rough just getting people to come out because people didn't want to come out during COVID," Melnick said.
He said the dedication of the members during the pandemic was what kept the team alive.
"Luckily, we did have a good core group of people, myself and about five or six others that were there when COVID started and were able to stick through it all the way to the end, which really helped our team survive," Melnick said.
Teams across the country, however, were not as lucky.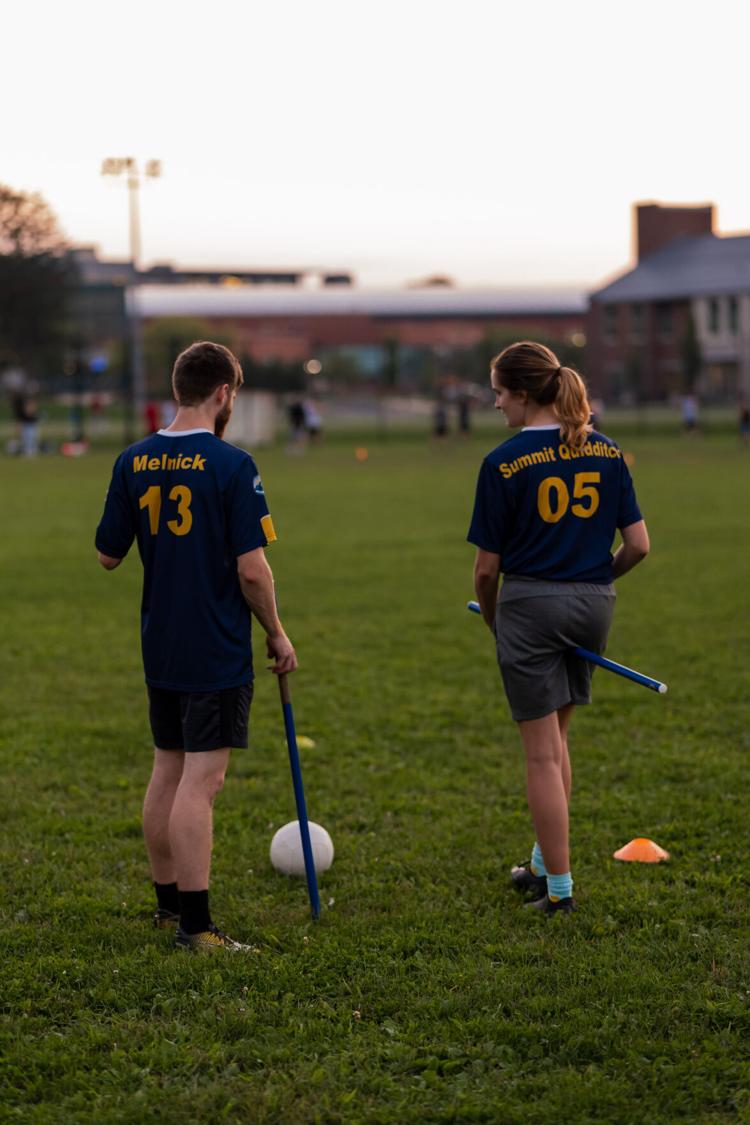 "There used to be like 150 teams nationally, but COVID cut it down to about 70 or 80," Speaker said.
Last year, Melnick said, numbers were strong for WVU's team and he hopes this year will end up the same way.
"It's been hard after COVID. But I think that's just part of the fact that it's hard to get people to try a new sport sometimes."
The WVU Quadball team practices Mondays and Wednesdays from 7 to 9 p.m. The team is co-ed and any student can join.
Team dues are $15. Members also pay $80 for a national membership in order to compete in official tournaments.
Anyone interested in joining the Quadball team can email wvuquidditch@gmail.com or text (304) 374-6317.
"You don't have to know what Harry Potter is. Just show up. We'll take anybody. We're a great community," Speaker said. "A great community that plays a good fast paced, very engaging game."