The WVU Hearts of Gold service dogs are being trained to do everything from fetch medicine to attend band concerts.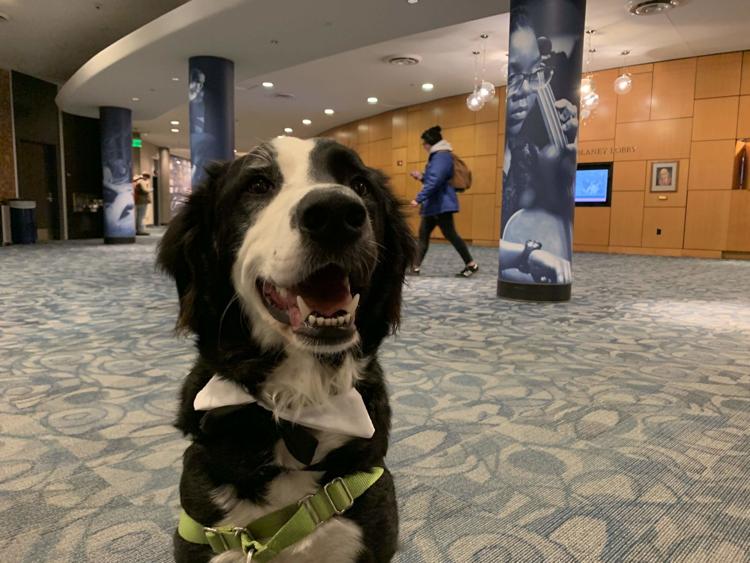 Angel Fiore, a graduate student in the educational psychology program, brought Pete, her service dog-in-training, to a concert put on by the WVU Concert Band. 
"We want to expose them to as much stuff that we think that their person will want," Fiore said. "We take them to the movie theater, we take them to football games, we just try to expose them to as much stuff as possible so when they do go with their person, their person has no restrictions as far as their life goes."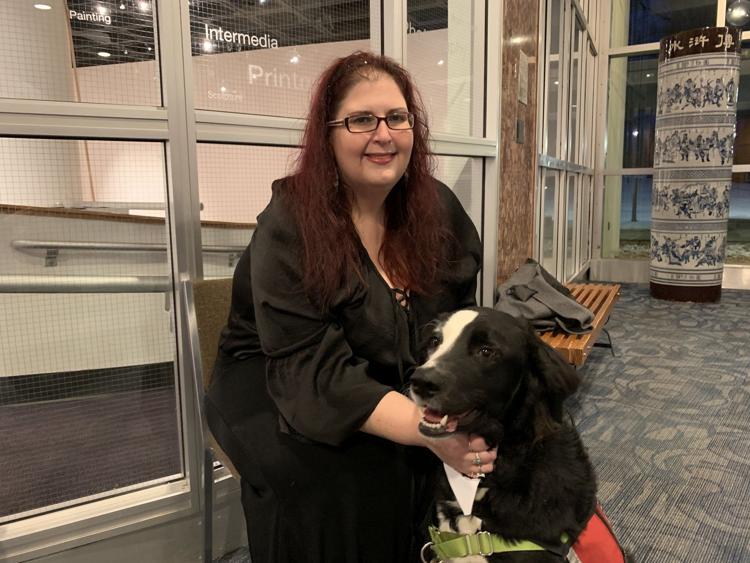 Fiore first got involved in the program after taking the Hearts of Gold class offered by the University. She has worked with four long-term dogs.
Pete, the dog she brought to the concert is part border collie, Newfoundland and poodle. Fiore said Pete is too small to be used for balance and counterbalance, but he is trained for other tasks such as fetching things or waking his owner up from nightmares. Depending on the size of the dog, Hearts of Gold will train them to provide psychiatric and mobility assistance.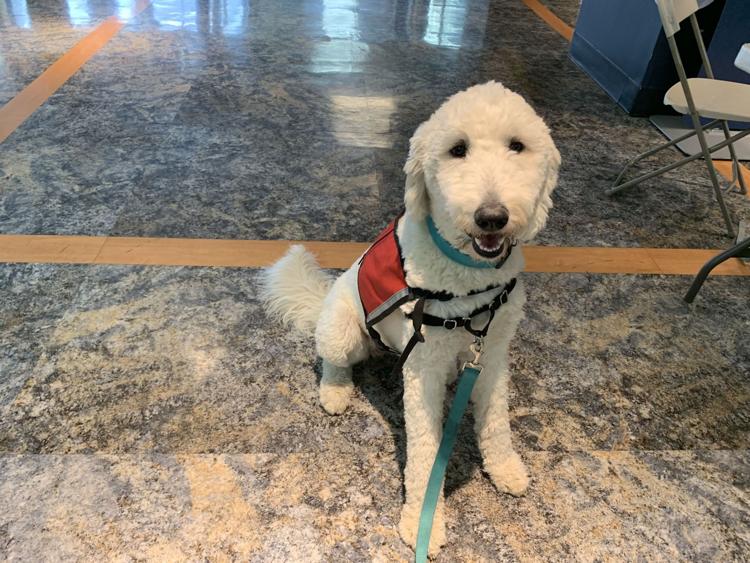 The program has been around since 2007 and has placed 21 service dogs and numerous emotional support animals and therapy dogs, including all therapy dogs on WVU's campus.
Hearts of Gold currently has a grant from the Wounded Warrior Project in which they can place service dogs with veterans at no cost.
Savannah Connelley, the assistant trainer for Hearts of Gold at WVU, has worked with Hearts of Gold for over 7 years. 
Connelly said the easiest way for someone to get involved with Hearts of Gold is to take the class for service dog training, Animal and Veterinary Science 276. She encourages everyone to take the class, noting that it is a really fun opportunity.
"We focus on research education and community outreach, and we teach classes through the University to train trainers. That happy byproduct is really well-trained dogs which we focus on placing with veterans," Connelly said.
Connelly said there are currently 29 dogs involved in the program ranging from the ages of nine weeks to four and a half years old. Hearts of Gold receives their dogs from breeders, litters bred by the program and rescues. Labs and golden retrievers are the ideal breeds for service dogs because they are easy to train.
Anyone interested in working with Hearts of Gold should contact the program at morgantownheartsofgold@gmail.com.