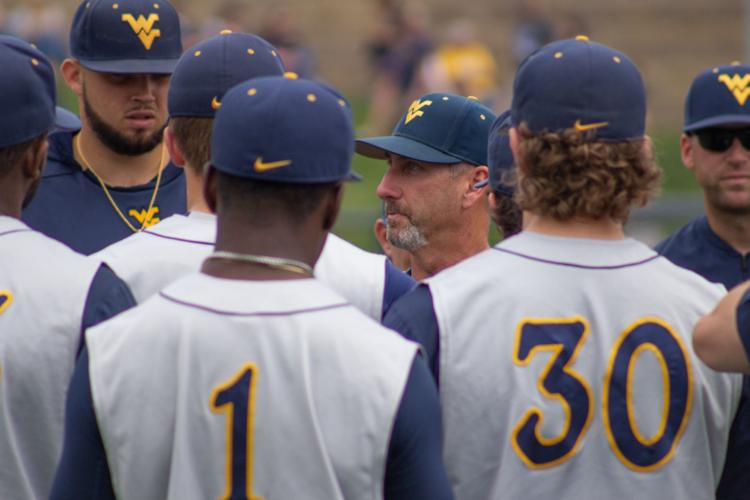 In September, West Virginia baseball coach Randy Mazey received a five-year contract extension, a well-deserved reward for leading the Mountaineers to one of the best finishes in program history.
Ending the 2019 season with a 38-22 record, WVU finished fourth in the Big 12 Conference. The team's success led to being named a host site for an NCAA Regional, the first for WVU since 1955.
"It's quite evident that Randy is the person we need to continue leading WVU baseball," West Virginia athletic director Shane Lyons said in a press release.
The success seen during the season was a culmination of Mazey's efforts — on and off the field — since he first made Morgantown his home eight years ago. Since being named head coach in 2013, Mazey has been a trailblazer for the WVU baseball program.
Picked to lead the Mountaineers as they began their stint in the Big 12, Mazey surprised many in his first season by leading the Mountaineers — who were the preseason pick to finish dead last — to a third place finish in the conference.
The following year, in only Mazey's second season, the team just barely missed out on an NCAA Regional berth, which would have been the first since 1996.
While the Mountaineers just barely missed out on the national tournament in 2014, they didn't have to wait much longer. Mazey led West Virginia to an appearance in 2017, soon followed up by 2019's appearance.
In addition to the two NCAA Tournament berths, the WVU baseball team has won 13 games in the Big 12 Championship tournament since Mazey took over the program. To date, with a record of 227-176, he is the fourth-winningest coach in the history of the program.
For his efforts, Mazey himself has been honored with numerous individual accolades. He was named the American Baseball Coaches Association (ABCA) East Regional Coach of the Year in 2017 and 2019, while also being selected as the Big 12 Conference Coach of the Year in 2019.
Off the field, Mazey has been praised for his efforts as a recruiter. According to Perfect Game USA, the class put together for 2019 is the best in the program's history.
With the first pitch of the 2020 season set to come in February, many are hopeful that Mazey will continue to lead the program upward.
"Coach Mazey continues to build WVU baseball into a competitive Big 12 and national brand," Lyons said. "Our program currently has great momentum, and I look forward to this continuity with Randy and his staff."