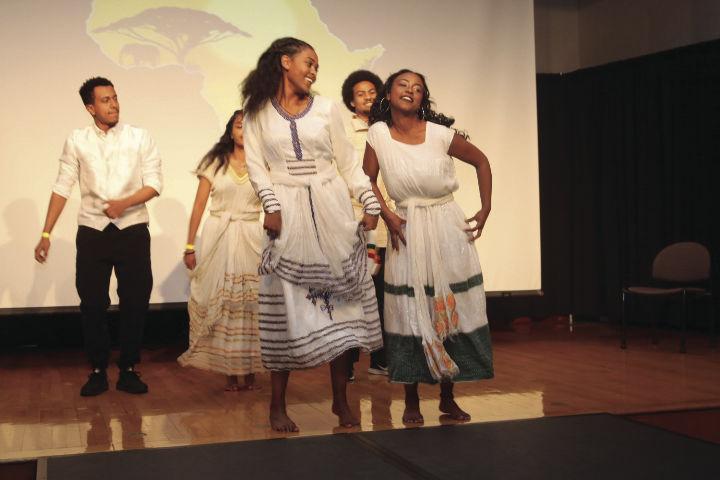 The WVU African Student Association hosted African Night Saturday in the Mountainlair ballrooms in collaboration with the International Student Organization.
The event began with speeches from ASA President Dianne Techwei and ASA Advisor Tamba M'bayo. These speeches were followed by a music and dance ensemble.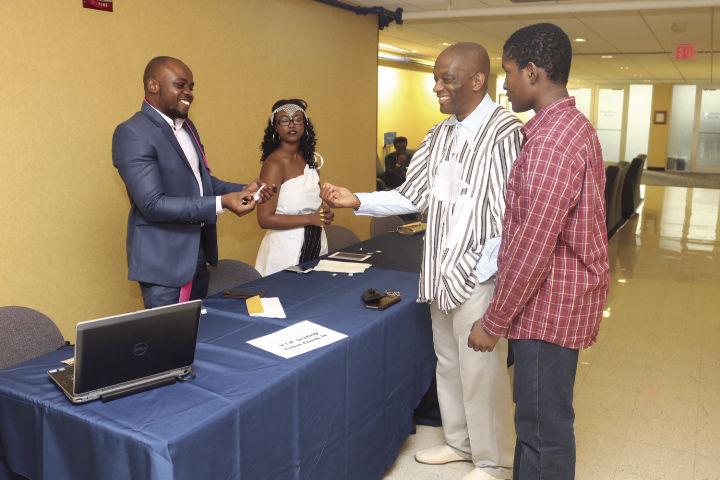 The ensemble was presented by Michael Vercelli's African drum and dance class. The class performed Fume Fume, a music from Ghana.
"It's fun to dance and connect the moves to the rhythm on the drums," said Wesley Greer, a senior jazz student who performed Fume Fume.
Various African dishes were provided for dinner including puff puff, egg roll, fried rice and peri peri chicken livers.
"I just love the African culture," said Daija Jackson, a freshman studying marketing.
While guests ate, several groups performed. Zainab Kabbia delivered a poem, a group performed a traditional Ethiopian dance, Eileen Eschobar sang and Nadia Techwei danced.
Damilola Fasinu, a design and merchandising graduate student, unveiled her clothing brand, Gbajumo Fashion, during a fashion show at the event.
Around 150 to 200 people attended the event. African nations represented by students included Ghana, Nigeria, the Democratic Republic of the Congo, Kenya, Sierra Leone, Tanzania and South Africa.
Abednego Abdi, a sophomore studying education from Ethiopia, said he eventually wants "to go back to Ethiopia and to give back to the community."
Abdi also spoke about the culture shock he faced when he began attending WVU and that events similar to this one can help students like him adjust.