West Virginia Attorney General Patrick Morrisey issued a legal opinion on Friday related to how the state should navigate marijuana laws and how the state might collect revenue from sale of the plant.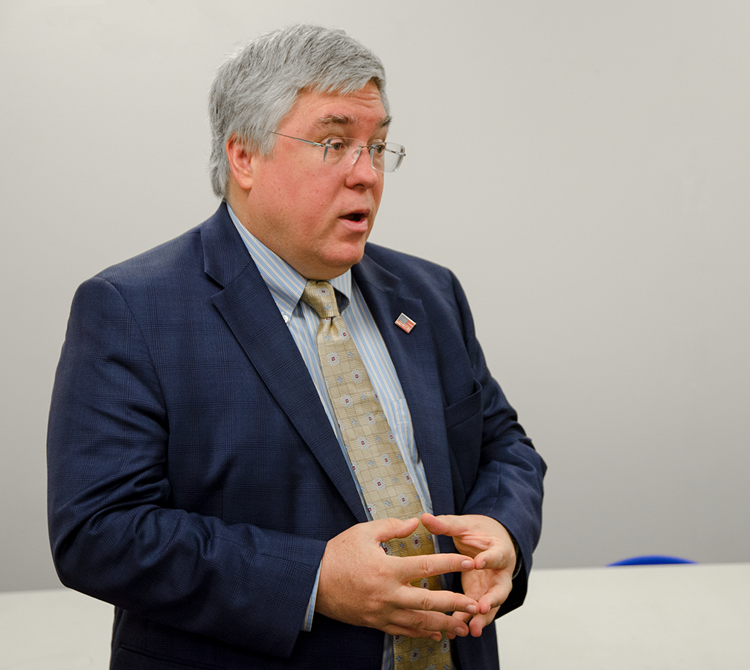 Last March, West Virginia lawmakers passed Senate Bill 386, which allowed for the sale of medical cannabis in the state, but only in the form of pills, oils, vaporizers and other non-smokable forms.
But on March 1, 2018, the state treasury office wrote a letter to Gov. Jim Justice, saying that due to the gray areas of state and federal marijuana laws, the treasury office would not accept revenue from marijuana sales because marijuana is still illegal at the federal level. This prompted a rush to fix the state's banking system on marijuana and Morrisey's legal opinion.
Morrisey wrote that because marijuana is still illegal under federal law, West Virginia's banks could be subject to liability if they collect revenue from the sale of it. Marijuana is classified as a Schedule 1 drug by the DEA, the same level as LSD, ecstasy and heroin.
"We conclude that, notwithstanding West Virginia law, marijuana's federal status as a controlled substance makes it very difficult for medical marijuana businesses to operate in a way consistent with federal law, and that by extension financial institutions providing services to these entities may be at risk of federal civil or criminal liability," Morrisey wrote.
Morrisey wrote that under an Obama Administration policy, states had much more leeway in the sale of medical or recreational cannabis, and that it was up to state and local law enforcement to regulate the industry. But former Attorney General Jeff Sessions rescinded that U.S. Department of Justice policy in January 2018, giving enforcement power back to federal authorities.
Even though the policy has been rolled back, Morrisey writes that states across the country have moved ahead anyway.
"Yet since DOJ formally rescinded its non-enforcement policy, additional States have legalized marijuana for some or all purposes, and as of last fall nearly 500 banks and credit unions nationwide serve marijuana-related businesses," he wrote.
Medical marijuana is set to be legalized in West Virginia July 1, but the future of the industry is unclear without a fix to the banking system by lawmakers.
The opinion does warn that because of protections from the U.S. Congress, the DOJ cannot prosecute banks for serving marijuana-related businesses.
However, those protections can be removed at any time by Congress.
If those protections are removed, the DOJ can prosecute banks and other businesses retroactively.
Morrisey's opinion does give a path for lawmakers to create a banking fix for marijuana, but not without risk. Without a permanent solution from the federal government, the state legislature can pass laws protecting banks from state or local prosecution, but the business of marijuana will still be acting in a gray area.
"In short, because marijuana is illegal under federal law, providing banking services to cannabis businesses carries some inherent risk of federal, civil or criminal action even in states where medical marijuana is legal," Morrisey wrote. "The current state of federal law and agency guidelines creates a safe harbor for financial institutions to provide these services in States like West Virginia, but the potentially temporary nature of these protections must be factored into any assessment of enforcement risk."
Some West Virginia House Democrats have been very vocal on their intentions to debate marijuana legislation this session, which means there's a good chance the plant will be in the spotlight over the next couple months.
"I can guarantee you a marijuana legalization bill will be introduced in West Virginia this session," Del. Shawn Fluharty, D-Ohio, said in a tweet on Dec. 6.
"I can guarantee you I won't let it sit silently and collect dust. Political hypocrisy will be called out regularly. We need a vote on it this session."