An anti-hazing bill aimed at protecting students involved in organizations outside of University control unanimously passed the Senate last week.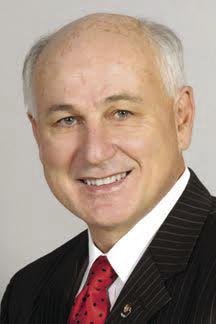 The bill now sits in the House Judiciary Committee.
Senate Bill 440 amends the state's current anti-hazing law, which only applies to organizations affiliated with a public or private higher education institution.
The current anti-hazing law allows institutions to create and enforce their own rules and penalties if any instances of hazing happens to a student in an affiliated group.
The bill, if passed by both the state Senate and House of Delegates and is signed by the governor, will now apply to any student enrolled in a public or private higher education institute and involved with an unaffiliated organization. 
There are currently five Greek organizations unaffiliated with WVU: Kappa Alpha, Sigma Chi, Phi Sigma Kappa, Theta Chi and Alpha Sigma Phi.
WVU Vice President for Strategic Initiatives Rob Alsop told the Daily Athenaeum in December that this bill would be a goal for the University this legislative session.  
"There's an anti-hazing statute for inappropriate hazing, but it's only applicable to fraternities that are associated with the University," Alsop said. "So we think it needs to be applicable to all students who would do that with the University and not just those who are associated with it."
The bill defines hazing as "any brutality of a physical nature, such as whipping, beating, branding, forced consumption of any food, liquor, drug, or other substance, or any other forced physical activity which could adversely affect the physical health and safety of the individual or individuals, and includes any activity which would subject the individual or individuals to extreme mental stress, such as sleep deprivation, forced exclusion from social contact, forced conduct which could result in extreme embarrassment, or any other forced activity which could adversely affect the mental health or dignity of the individual or individuals, or any willful destruction or removal of public or private property."
The bill's lead sponsor is Sen. Roman Prezioso, D-Marion. Sen. Bob Beach, D-Monongalia, is a co-sponsor on the bill.