Due to the Business Administration minor being dropped and BUSA courses being phased out, students working toward completing the minor must take BCOR classes that will take the place of a required class.
The Business Administration minor required the completion of six BUSA classes. Below are the substitutes for each BUSA course, provided in an email by John Chambers College of Business and Economics program director Susan Catanzarite:
• BUSA 201 = ECON 200
• BUSA 202 = ACCT 200
• BUSA 310 = BCOR 320
• BUSA 320 = BCOR 370
• BUSA 330 = BCOR 350
• BUSA 340 = either BCOR 330 OR BCOR 380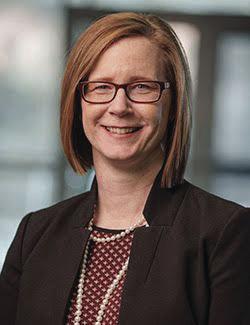 Rebel Smith, assistant dean for undergraduate programs at the business college, wrote in an email that the minor was dropped because the school decided it was more effective to bring all the business classes together under one program.
"The Business Administration minor required BUSA courses. In the interest of most effectively using our resources and best serving all students, Chambers decided to consolidate BUSA and BCOR," Smith wrote. "By adding additional seats in BCOR to meet growing demand, students in both our majors and minors benefit."
Smith wrote that students who are enrolled at WVU during or before the 2018-19 academic year can still declare the Business Administration minor.
She added that a new minor, named General Business, which requires BCOR courses, will be available to students starting in the fall semester.
"This also allows a diversity of thought in our BCOR courses," Smith wrote about the change. "By keeping our business majors separate (BCOR) from students outside of business pursuing a minor (BUSA), they were not getting the benefit of learning from each other. This allows for new perspectives and greater breadth of knowledge and experiences in the classroom."
Because the substitute (BCOR) courses for the Business Administration minor will automatically change into the required BUSA courses in DegreeWorks, students working toward the minor should let their advisers know when they take these courses so exceptions can be made, according to the WVU Political Science Department.