The campus carry bill is dead, for a second time.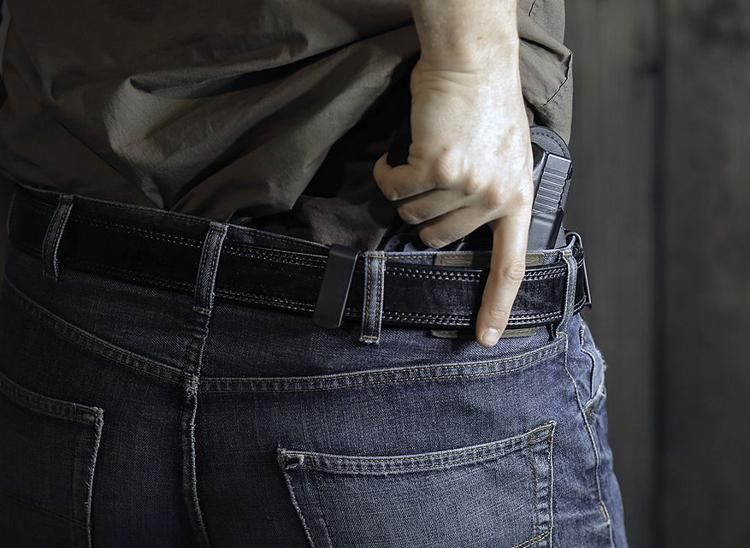 The Senate Judiciary Committee voted 9-7 against the bill Tuesday night, which marks the second time the campus carry bill has been killed in the last two weeks.
Sens. Charles Clements, R-Wetzel, and Ryan Weld, R-Brooke, broke party lines and joined the seven Democrats on the committee to vote against the bill.
The bill, which would prevent the Board of Governors from prohibiting concealed carry of firearms by students, can still come back to life, again, if Judiciary were to vote a second time. However, the end of the legislative session is Saturday, which means the Senate would have to pass the bill out of Judiciary, then the Senate Finance Committee and finally make a full vote on the floor.
The bill can also come back through a special session, or if the Senate would vote to bring the bill into a Committee of the Whole and pass it.
WVU officials had expected this bill to pass this session.
"If I had to guess, I think this legislation would pass," WVU Vice President for Strategic Initiatives Rob Alsop said during a February information session about the bill. 
In a letter emailed to students, faculty and staff, WVU President E. Gordon Gee wrote, "In considering the best path forward, I must be realistic about the power of West Virginia University and others to stop this legislation. However, I am confident we are taking the correct measures to ensure we can implement a plan that provides additional protections and safeguards should the legislation move forward."
For a time, the bill did have momentum.
The House of Delegates advanced "The Campus Self Defense Act" by a 59-41 margin on the night of Feb. 27. But earlier that morning, the House Rules committee, the committee that decides which bills are sent to the floor for a full vote, voted 10-8 against the bill, which moved it onto the inactive calendar.
Yet, when meeting for a second time later that day on the campus carry bill, House Rules voted 11-9 to send the bill back to the active calendar. One lawmaker on the committee, Del. Danny Hamrick, R-Harrison, was absent for the first vote, and voted to make the bill active in the second. Del. Daryl Cowles, R-Morgan, flipped his no vote to a yes for the second vote, according to West Virginia Public Broadcasting.