WVU hosted Academic Media Day on Monday at the Erickson Alumni Center, with multiple presentations focusing on climate change and its impact on people and environment.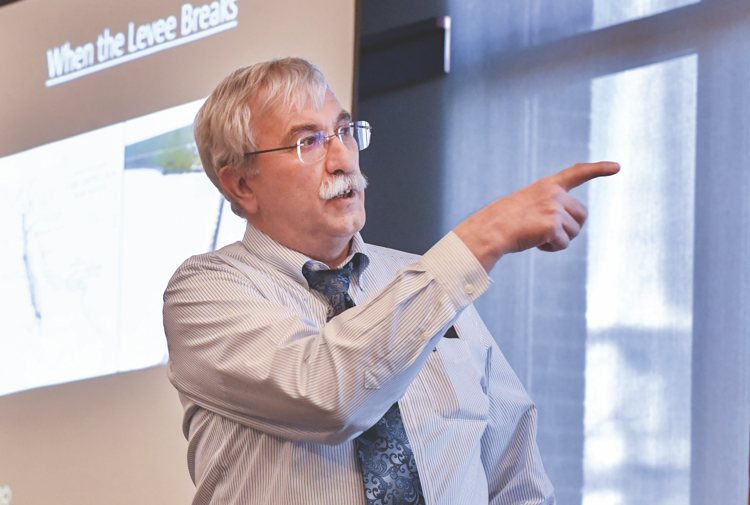 Academic Media Day is held to start WVU's inaugural Research Week. Eight experts on climate change, health and energy came together to give presentations to a room of West Virginia media members discussing the many facets of climate change.
WVU is the state's only R1 research institution. The event on Monday was meant to showcase the research that was conducted around the questions: Is climate change happening before our eyes? What can we do about this?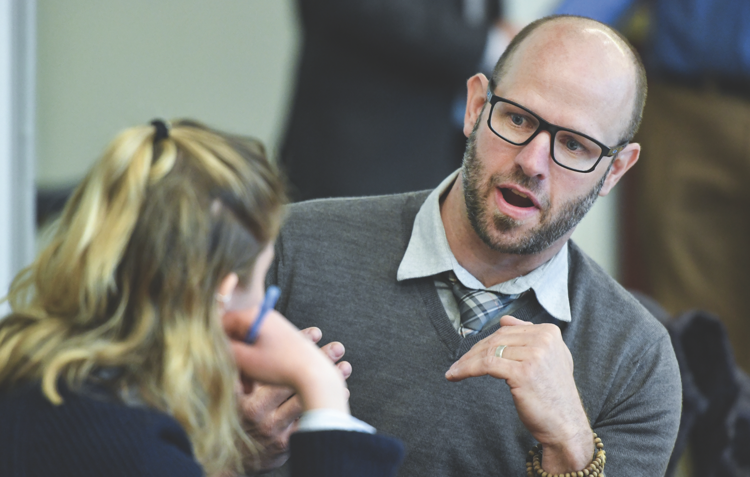 John Bolt, senior executive director of the WVU Office of Communications, opened the day with the agenda and a welcome speech. From there, each expert came up one by one with their presentations.
Robert Duval, a professor at the WVU School of Public Health, presented the fundamental concerns for public health caused by climate change. His list included food security and food access, clean water, zoonotic diseases such as Ebola and Malaria and extreme precipitation events. He spoke passionately about the subject and explained that he's been teaching this matter to his students for years.
"Climate change is going to erode our way of life. I've been watching this for a long time, and I've become less optimistic — The question is, how far will our problems go?" Duval said.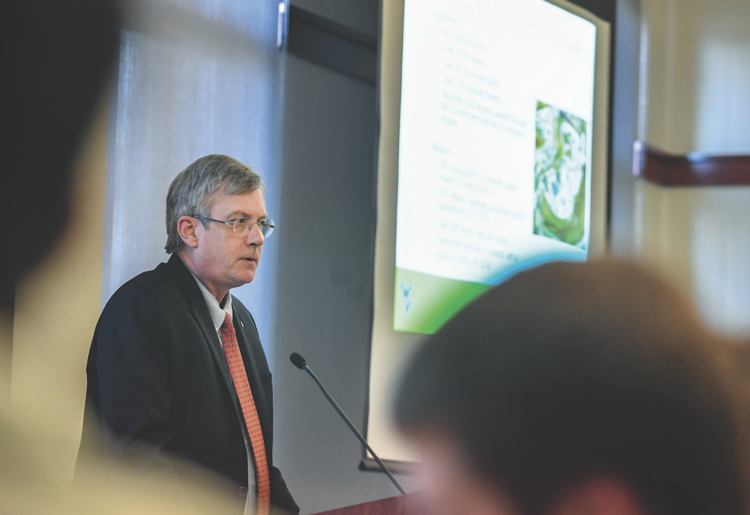 Halfway through his presentation, he shared a photo of a man standing with a wooly mammoth tusk sticking up from the ground. He joked that the man was happy; he was now rich.
"This to me," Duval said, "is one of the scariest pictures in existence; the Siberian Tundra is thawing."
Richard Thomas, chair of the biology department at WVU, showcased the research his lab is currently working on: dendroecology, or using tree-ring analysis to study ecological questions.
"West Virginia has over 15 million acres of forest," Thomas said. "So, my lab is looking at types of environmental and pollution effects on our trees."
By using the science and patterns behind each tree's unique rings, Thomas and his lab are able to understand environmental impacts on ecological processes. Thomas explained the process was similar to counting rings in trees to determine their age, but on a much more complicated scale.
The remainder of this week is filled with events from WVU's Research Week calendar. Thursday offers a Research Support Showcase in the Advanced Research Building from 11:30 a.m. to 1 p.m, where all are welcomed to enjoy lunch and presentations from different research-supporting organizations and individuals on campus.
Friday also will be the host to events from 9 a.m. to 5 p.m. The full schedule can be found online .