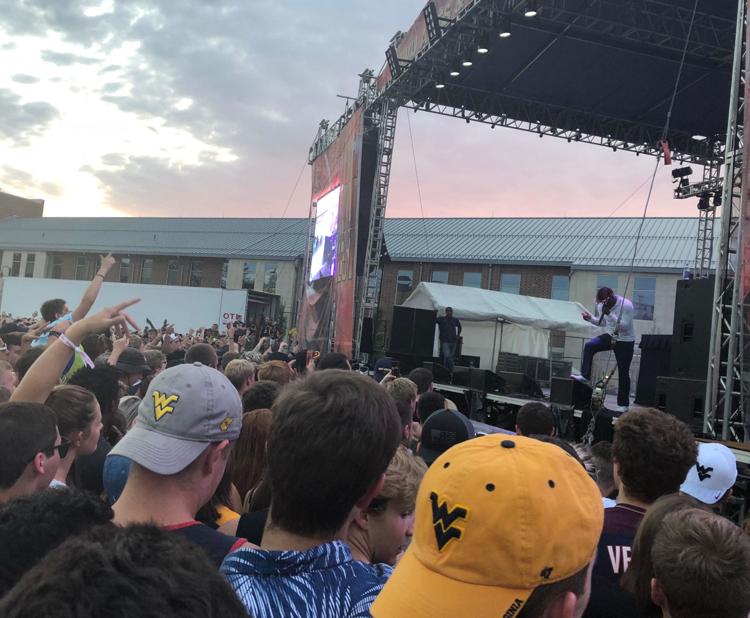 WVU students weren't the only ones having fun on the night of FallFest 2018.
Lil Yachty, also known as "Lil Boat," and his team were provided a variety of goods for his performance at FallFest, per the contract between Lil Boat's Sailing Team LLC and the University. The items include "Two (2) Boxes Trojan Condoms - Magnum BareSkin" and "Two (2) Capri Sun packs (any flavor)."
The contract was obtained by the Daily Athenaeum through an open records request sent to the University.
The requests were made as part of the rapper's hospitality rider: a set of requests by the performer fulfilled by the host.
One request that could not be fulfilled was Lil Yachty's request for "One (1) Bottle Remy Martin VSOP/One (1) Bottle Don Julio 1942/One (1) Bottle Ciroc Berry" as, per annotations in the contract, a state University cannot provide alcohol.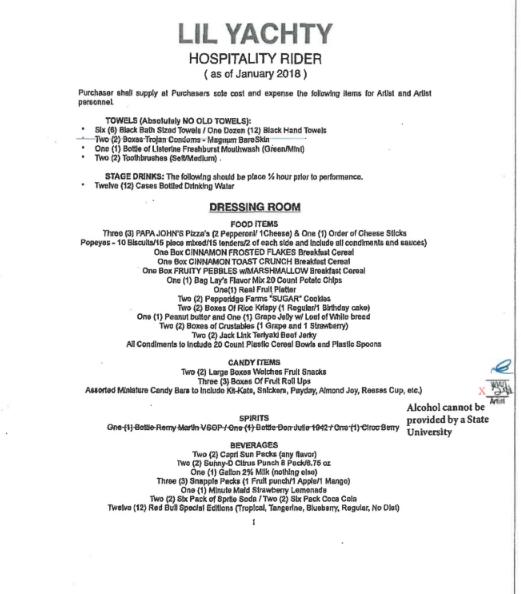 Regarding beverages, the rapper did request "Twelve (12) Cases Bottled Drinking Water" as stage drinks, which was approved. Water bottles were passed around and used for a "water fight" during the performance.
In all, the performer requested 29 different items, including beverages, snacks, candy and toiletries.
The University also agreed to pay $130,000 for the performance, according to the obtained documents. The payment was divided into two checks — one for $117,000 that was made payable to the artist and $13,000 that was made payable to EOTFR LLC and sent to ICM, a talent agency.